Blissful acoustic delicacy of tone and recording pour through as Denver guitarist and producer Royce DeZorzi introduces his sublime new instrumental album.
Featuring subtle solo rhythms and contrastingly light melody lines, One For John creates an immediate sense of warmth and soulful storytelling; an early blessing of an ability, to create the scene and tell the tale, within an instrumental project.
The music continues in this manner, but genre and mood vary as per each underlying intention. Fragments of country, blues and Americana meet with timeless folk, and rhythmic aspects join hands with fingerstyle arrangements, for a level of vastness that quickly impresses.
Vision Of Chloe is a fine example, raising the mood and the tempo after the opener, and instantly showcasing the sheer ability and enchanting melodic ear of DeZorzi.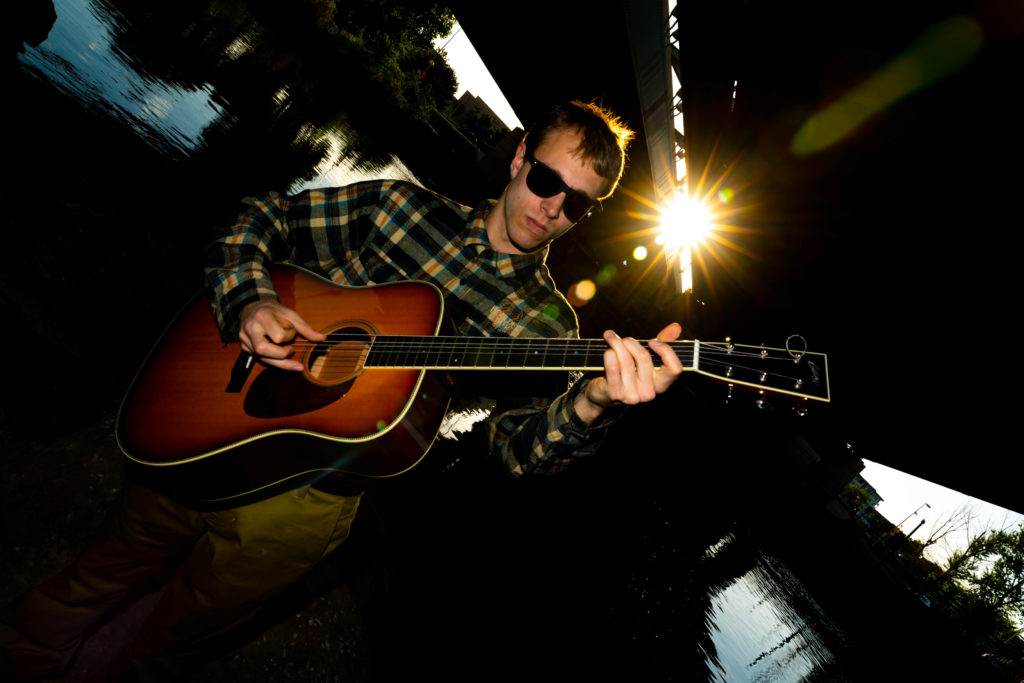 Defined as a 'snapshot of the city he's called home', Denver utilises a plethora of personal stories and moments, with a complexity of playing and composing juxtaposed by a simplicity of set-up and an even fairly raw, authentically human recording style. The result is a journey unique to each listener, yet one that maintains the clear passion and meaning intended by the artist behind it.
Sixteen original tracks make up the Denver album, a project that raises the bar for the beauty and skill of acoustic guitar work and the wonders of freely imaginative composition. DeZorzi commits to the moment entirely, and as such, the listener feels strongly inclined to do the same – to escape into the music, and allow the mind to wander at will.
Highlights include the groove and precision of Iron Shackle, the heartfelt longing and optimism of Maybe Tomorrow Will Change Your Mind, the original artistry and intriguing space of Angel, and the hypnotic softness and rising warmth of Buttercup.
The title-track Denver is also a huge play within the context of the completed set – its brightness and pace feel like an aptly energetic, appreciative ode to the city that inspired it. Undoubtedly an artist and album worth knowing about.
Releasing September 1st on all platforms. Check out Royce DeZorzi here or via Facebook, Bandcamp, Soundcloud, Twitter, Instagram & his Website.