This album Altricial is the first I've heard in quite some time that actually feels like the missing link in my car's CD collection. The songs pour through with their own sense of style, a certain fusion of genres, endless levels of passion and wonderful lyricism. It would seem right at home among the likes of Incubus, Pearl Jam, Skin, among other creatively-free legends. It's a sound they've built for themselves, and it feels authentic and entertaining right the way through.
The Play I Wrote For You is relevantly a rather epic song to begin the project. This dramatic, emotionally loaded, superbly well-sung track emerges, and the band's sound seems to float confidently between nineties rock and pop, with a few dashes of unspecific originality. You'll Get Used to Me follows and re-directs the mood quite distinctly. A slightly funky, almost ska-like vibe appears. A few flickers of No Doubt and Sublime stand tall. The song's concept is simple yet brilliant and likely to connect with any number of listeners.
Cover Songs injects a little upbeat joy into the process, the vibe is hopeful and a tad silly (although, the subject matter rings quite true). Musicians the world over will appreciate and relate to the turmoil of this track. A dash of The Pretenders came through here, but I'll stop with the comparisons because really, what makes this album so great, is the Roxxy Collie approach – these threads of skillful musicianship and clever songwriting. Whether it feels like Americana, soft-rock, punk-pop, or something way left of all of this, it's their music, and you soon begin to recognise it as so.
Hang Me is a softly whispered, gradually intensifying, incredibly honest and personal song that's well-received where it is. Hard to Port follows and drives with a strangely medieval-like, retro synth riff. Chaos and calmness collide in a refreshingly nostalgic way. Then you get to the hook, and the song really blossoms into something powerful. A beautiful chorus section erupts and the true nature of the song's concept starts to be painted more and more clearly before you.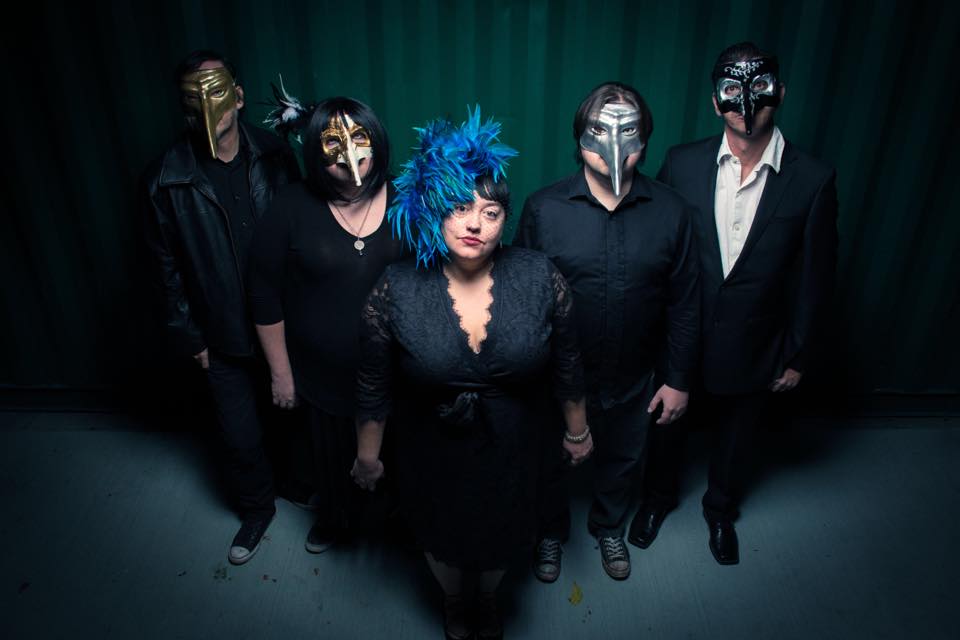 Baby Bitch is a cover song taken from a band called Ween. Roxxy Collie utilize this moment as a gentle, country-like breakaway from the complex writing and musicality of before. The ideas are simple and rather scathing – it's a minimalist and satisfying moment with some brilliantly truthful observations. Second Skin follows and is a personal highlight. A mighty song with a delicate musicality but a provocatively questioning set of lyrics, and a powerful, passionate leading vocal performance. The contrast lets it all hit with intense impact.
Swipe Left is everything you'd hope for it to be, but perhaps nothing like you'll expect. The melody is upbeat at first but grows to be darker and more intense, perhaps fitting the struggle of the song's concept or modern dating pretty perfectly. Your Stare comes afterwards and sees the band explore a folk-rock sense of acoustic rhythm – one of many moments that make you quickly hope for a local live show sometime soon. The performance holds close to this mildly theatrical, almost gypsy-jazz ambiance right the way through to the more mellow, reflective hook.
Last Laugh lightens the mood musically but the lyrics seem to deal with genuine, heartfelt issues, so again – contrast works its magic and the band further underline their own eclectic artistry. Stranglevine follows and softens the aura of the moment even more so. A comforting acoustic piece pours through with a gorgeous melody-line and yet another stunning performance from the leading vocalist. It paves the way boldly and memorably for the final track of the album, the raw and heartbreaking Suzisez. 
This final song holds tight to your attention with every line. It's personal but it connects, and that's what Roxxy Collie present throughout this project. Their songs have so much depth and consideration, perhaps the energy of the music oversees this at first, but without question – the second, third, and forth times you visit, the ideas break through with unforgettable brightness. Well worth exploring.
Find & follow Roxxy Collie on Facebook.