Roxxa Nova has undoubtedly found a sound of her own with this single All About You. Concept aside for a moment, the song offers multiple moments of musical strength – unique and colourful flickers of soul and emotion that pave the way effectively for the story-line and personality that follow.
From the offset, the song presents a soundscape that seems fit to accompany a scene in a Tarantino flick. This raw, Americana-inspired musicality has an organic and cool, slightly dark but appealing aura. As things progress, nothing goes quite how you might expect, the rhythm switches in the direction of reggae for those verse sections, and as things evolve further – emotionally relevant splashes of rock burst onto the scene. Alongside of everything is of course the artist's leading voice, her melodic development, her passion, and those lyrics – this is where the song even more-so becomes something of its own. Her voice has a characterful level of depth and tone that soulfully adjusts to the changing moments and the rhythm switches in a manner that quickly gets your familiar with her sense of identity and sound.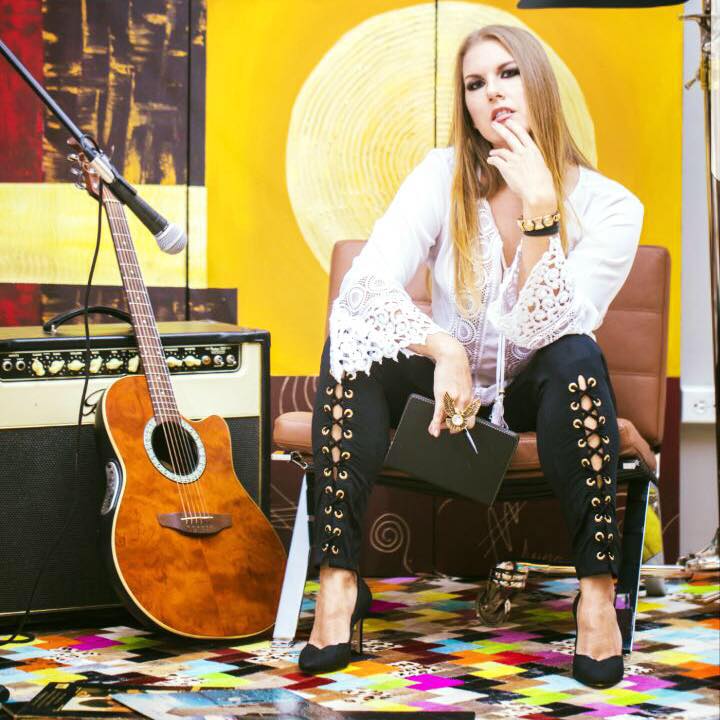 Photo by Dwight Jimenez – Focus Magazine Aruba.
Bringing things back to the concept, All About You deals with an abusive and unhealthy relationship – a significant other who refuses to appreciate or treat their partner with any respect or love. It's a situation that sadly far too many people have experienced, so the song has a vast audience to speak to, but what's great about it is that it doesn't attempt to do this in the manner of most other releases of this nature. Roxxa Nova tackles the subject in a uniquely expressive and empowering way. As the song pours through, the mood changes from the calm and questioning, to the bold and over it, and this is highlighted in everything from the lyrics to the vocal delivery to the musicianship (there's even an instrumental version on Spotify to let you really appreciate the strength of the soundscape in itself).
As suggested, Roxxa Nova is onto something notably characterful with her music. The sheer fusion of genres within this single is superb, and far from being an incoherent jumble of styles as can sometimes be the case. The song is organic and rhythmically addictive, and Nova's uniquely striking voice handles the ups and downs – the quiet and the rock – of the whole performance in a skillfully vibrant, stylish way. As the intensity rises, the weight of the music and her vocal delivery increase accordingly, letting you get swept away in the heat of the moment. Well worth a listen at volume. Look out for the release of the official video on August 25th.
All About You was produced by Jeremy Bonarriba of Sunny Ray Studio, Aruba. Find & follow Roxxa Nova on Facebook, Twitter & Instagram. Visit her Website for more information.