Riding high on the simple strength of a crisp acoustic guitar sound and calming fingerstyle of hammer-ons and familiarity – Ray Flanagan draws listeners in with ease, for the beautifully heart-broken, topically poignant You Don't Hear Her.
Supporting the strength of its timeless introduction with a notably expressive, soulful and engaging leading voice from Ray, You Don't Hear Her proceeds to wrap that title-line and melody around you multiple times – to reinforce its weight and to, perhaps cleverly, make sure you do listen.
We then progress through various easy shifts in melody and passion, for further short lines of poetic intrigue and increasingly provocative undertones.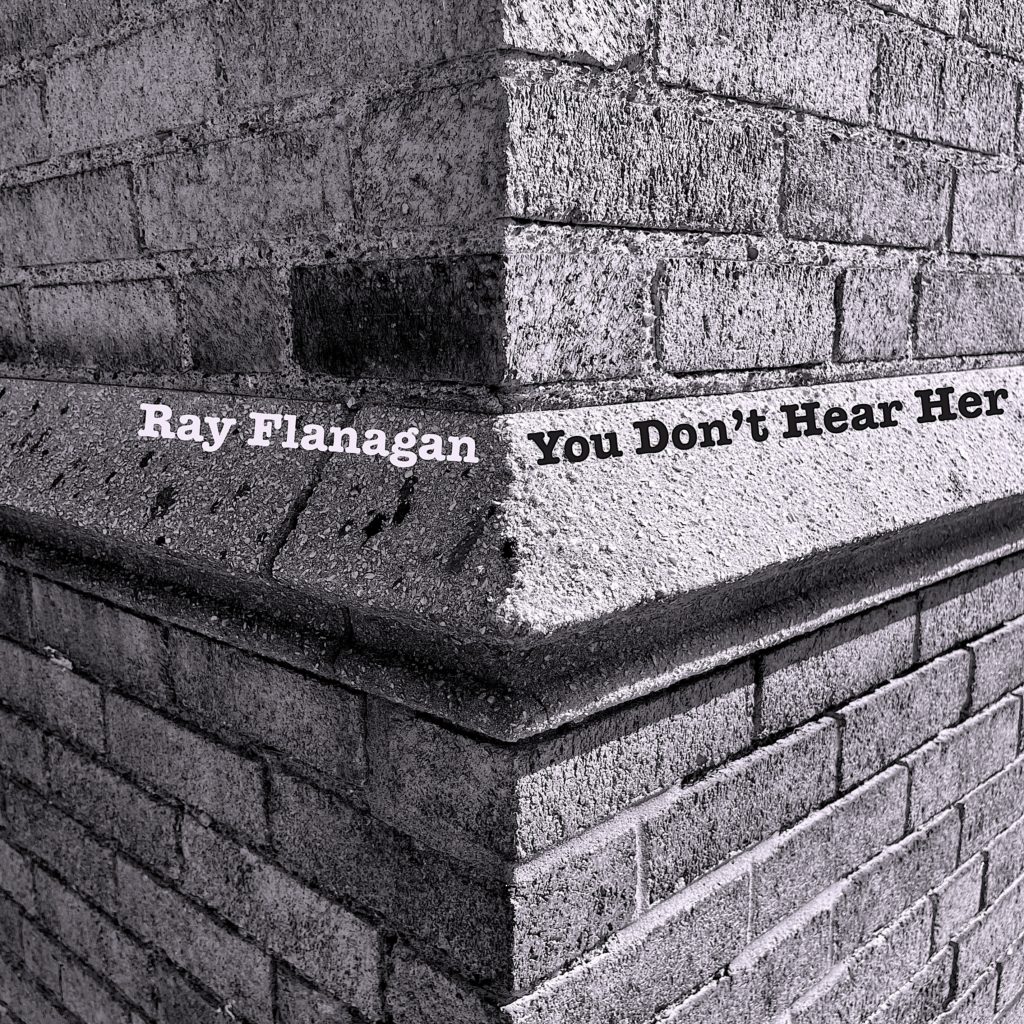 There's ultimately a political depth to the writing, and this unites powerfully with the naturally tired desperation and beauty of Ray's performance. However, the brightness and soothing nature of the music, this stripped-back folk setting, juxtaposes the darkness and pain of the lyrics to a mighty degree, and that quality is precisely what captivates.
On the flip side, we get a strong groove from the full-band finish that is this release's b-side Twin Flames. Ray's voice reaches alternative peaks of longer-form Rock and RnB combined, throughout this uniquely uplifting yet again intriguing song.
It's still recognisable in style, a consistency that will hopefully keep listeners coming back for more, but the versatility between the two songs is as impressive as the artistic space between the concept and overlying mood of each.
A real pleasure to stumble upon – hopefully there's plenty more music to follow.
Check out Ray Flanagan via Bandcamp, Twitter, Facebook, Instagram & his Website.