Introducing a deeply introspective, experimentally ambient new project, Derry's Qn9nety offers up the aptly titled Occupying Space – an album that digs deep into personal responsibility and self-awareness.
Featuring a notably retro, unique manner of sound design, Occupying Space progresses from minimal beginnings through a vast exploration of multiple layers of sound, detail and melody.
Intro is all of this, only exploding into high-energy dance realms at the half-way mark, then bringing through an unexpectedly gritty, passionate rap vocal, to offer lyrical guidance and a sense of clear identity. Suddenly the sci-fi-soaked ambiance isn't free for us to roam, but intentional and provocative – inspiring a certain manner of thinking, a sense of awareness and how to move forwards in a clear and confident way.
As the project goes on, the ten original tracks each showcase a select few traits that hold true to this Qn9nety style and sound. The voice is a big part of it, as are these industrial, distorted synths, and the movement from thoughtful through rising anticipation to explosive, high-octane immersion.
Doesn't Mean I'm Ok is dark and intense in this way, going against the grain topically, speaking truth that's both familiar and fresh in its presentation – No matter what you do you'll get judged.
Lost (The Way) is an early stand-out for its vintage cinema core and the contrast between vocal parts. The lyrics intrigue, feeling a little more complex than before – prompting a more focused listen. Dark Thoughts follows and injects a haunting, whispered story-line and mood. Things progress towards electronic rock realms, gathering weight throughout and keeping the intricacies, the outside layers, as detailed and interesting as possible.
Closing the first half is a definite highlight. My Life emerges and evolves as this hypnotic, synth-soaked, whispered and dreamlike, deeply personal outpouring. It connects initially for the artist's honesty and vulnerability, then progresses to envelop the listener entirely in this passionate realm of warmth and longing united; calmness and energy intertwined. Brilliant, with a great switch from verse to hook.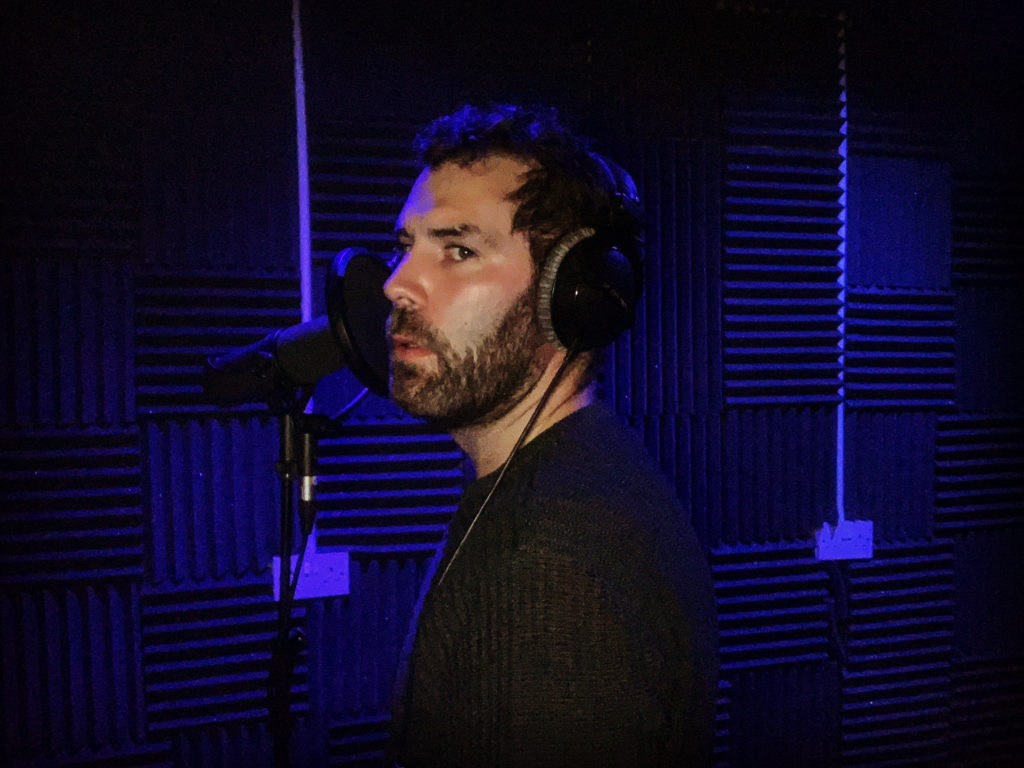 During the latter half, Time adds a mellow and fairly classic hip hop flow to the project, and is followed by a notably heavier, more striking and industrially experimental Imagine. Always the artist provokes a change in perspective, a deeper level of consideration.
We then get a touch of keys-led colour and smoothness for My Shit – one of the most recognisable tracks on the album. Great melodies and vocal rhythms, a little retro still but in keeping with the Qn9nety style. A heavy concept, another that holds attention increasingly throughout.
The title-track is something of a slow burner, but worth it as things evolve – the hook drops in, the mood changes, and the next verse captivates all the more effectively. Great production, a really interesting soundscape – fine-tuned to unsettling perfection.
Everyday finishes things up with a heavy rap verse but a soothing melodic resolve for a hook. Things lean back and forth between hardship and optimism, struggle and possibility – a trait that rings true throughout the album. A great way to round things up.
Not a light listen by any stretch of the imagination, and indeed a project that requires a repeated visit to truly take on the ideas presented. There are more than a few bars that grab attention though, draw affection and appeal for their poignancy or inspiration intermittently. The production is also decidedly refreshing, and Qn9nety's voice is easy to pinpoint once it's crossed your path. Uniquely creative, and impressively produced.
Grab the album Occupying Space from November 6th. Check out Qn9nety on Facebook, Instagram & Spotify or visit his Website.