The debut release from Puke & Barf, The Googolth Love Song, is a heavy and noteworthy attack on the senses. A simple beat begins the process, later erupting into retro electronic rock with an ongoing layer of distortion and double vocals that grind and wind their way into your consciousness.
The concept of this is commendable, memorable, effective in appealing on a necessary level yet also aware of its role as one of countless love-themed releases existing in the world. Title aside, the music itself is unique in its approach to adoration and the topic of love. Puke & Barf take production and songwriting to creatively carefree heights. The opening bass and beat surround you like classic electro house or even techno. The piece later evolves into something much more chaotic and haunting, not dissimilar to the likes of Rob Zombie or certain moments from Marilyn Manson. The band name and the song title make certain you notice them, and the music feeds relevantly into this attention catching aura.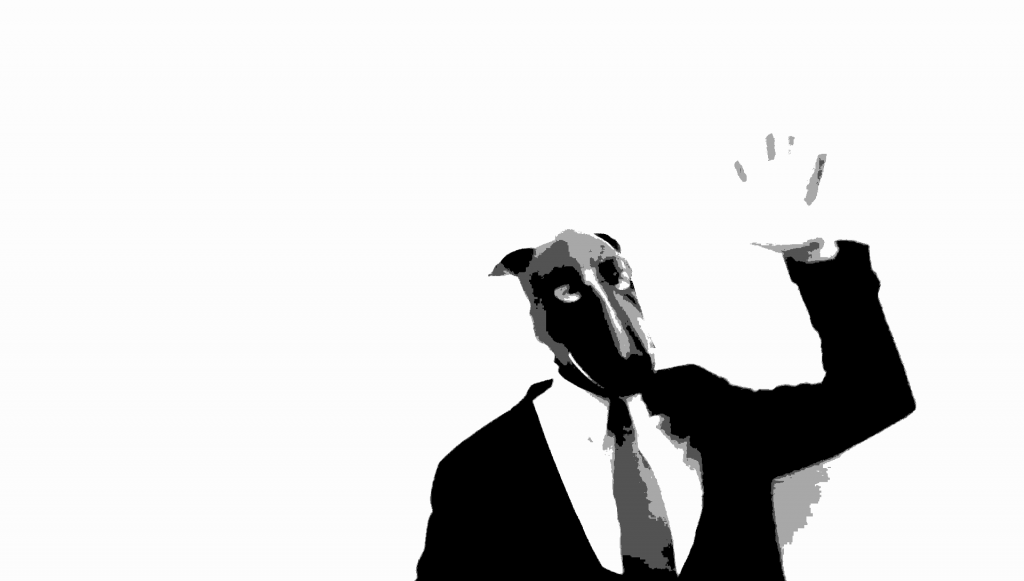 The more you listen, the more the movement and energy of the track settles in as this addictive and awakening soundscape. There are several snippets of riffs and vocals within that really give the music character, and that underlying rhythm and pace is maintained at every moment. The song is manic and loud and unforgiving in its declaration of possessing the greatest love in the world. The retro tones and effects of the single contrast well with the loyalty and passion of the lyrics, creating something distinctly original yet also nostalgically hard-hitting and complex. The overall effect is that of a song seemingly at war with itself, expressing ideas of love in a gritty, possibly sarcastic, and far from organic way, and this is quite refreshing to witness right now. Things aren't often as they seem, in life or in music. At least in this case, you're given the carefree frame to look through – the name of the project doesn't pretend to take itself too seriously, and neither does the music – a fitting combination, and a fierce debut.
Download the single via Bandcamp. Find & follow Puke & Barf on Facebook, Instagram & Twitter.