An old man has fantasies about his neighbor's wife. One night he discovers a hole in the wall in his apartment. On the other side, there she is: the woman of his dreams.
The ever-memorable Puke & Barf are swiftly and surely finding their groove as a creative outfit. Leading with perhaps their most impressive and energizing beat yet, Glory Hole (In The Wall) is as out-spoken and unafraid as ever, yet also offers a decidedly infectious and brilliantly motivational soundscape that gathers momentum throughout in a compelling and bizarrely addictive way.
Comedy roams free in their story-telling, in this case it draws so close to a potential reality that the lyrics tend to unsettle if you let them reach out for you. The concept is a huge part of the energy and volume of the track though, and in that respect they've spun this web well. The story also makes sure to stay on fairly light feet, explicit yet humorously rooted, again keeping intensity at a limit, and allowing the strength of the music in general to work its magic as it should.
What stands out well about this release is that those retro, distorted, electronic-rock vocals meet with a classic EDM bounce of a beat, and within that meeting – Puke & Barf successfully create a multi-layered and detailed story-line, which plays out like a short film – and indeed comes accompanied by one in the official video; premiered below.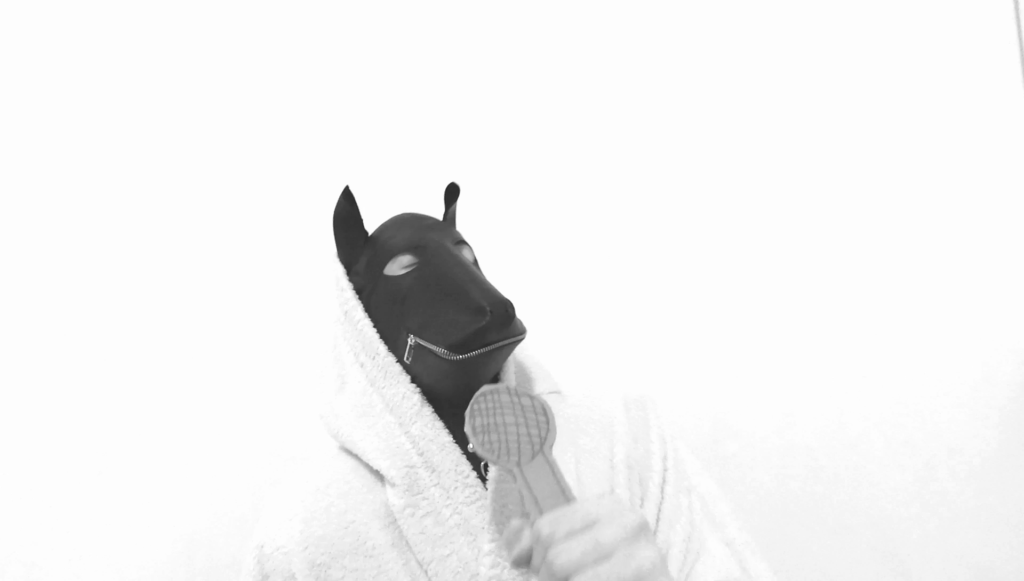 Not for the faint of heart, Puke & Barf live up to their name with these visuals. It's easy to let the music play, to get into the groove and enjoy the gradually rising energy and intensity that has been intentionally crafted. The second you turn to those visuals though, the lyrics start to kick in with a little more weight, and the whole thing leans way back towards the obscure, the awkward, and the aspects of life that are rarely, if ever, touched upon in music.
Composition-wise there's a strong balance between nostalgia and absolute neo-electronica here, helping bring together the past and the present in an alternative and creative way. The synths and the beat are easy highlights, but sure enough the vocal – particularly hook – makes certain to also leave its mark fairly quickly; you walk away singing those words, whether you want to or not. It's a job well done, and as stated, this whole release is a step in a more distinctive and musically satisfying (no pun intended) direction for the creative duo.
Download the single via Bandcamp. Find & follow Puke & Barf on Facebook, Instagram & Twitter.