Intended as an attempt to bridge the gap between techno and trance, Gravity Moves As Light offers a unique collection of soundscapes that successfully break down the boundaries regarding genre; surrounding audiences with an ocean of impressive audio-escapism.
The title track kicks things off in a notably striking way. Psychic Anomaly manages to embrace listeners in a professional and easy to get in to manner, as well as presenting them with a clear level of character and originality. Fusing elements of the natural world – water droplets, snippets or samples from the organic or even tribal worlds of music – with the unmistakable rhythm and vibrancy of effective trance, the artist creates around you an arena of ambiance that simultaneously calms and inspires.
At almost nine minutes long, this first quarter of the EP is more than enough to transport you away from your current moment, to re-craft your head-space almost entirely. More than this though – it does so in a genuinely beautiful, blissful manner. As the piece progresses, time is forgotten; the movement and energy of the music offers a hypnotic experience that could quite easily go on for twice as long as it does.
Out Of Reach follows the opener with a distinctly techno-driven sense of pace. The soundscape is less dreamlike, more industrial feeling – the notes are short and snappy for the most part, but interconnected in an entrancing and surprisingly smooth way. Psychic Anomaly paints incredibly vivid pictures with his music, making this collection an absolute must for fans of well crafted, thoughtful, memorable EDM. The energy of this second track sweeps you off your feet a little. The vibe feels intense and motivational, rather than allowing you to simply escape into your own thoughts – it directs you in the way of positivity, of action, of optimism. It's an addictive pattern that emerges and works brilliantly at this point within the playlist.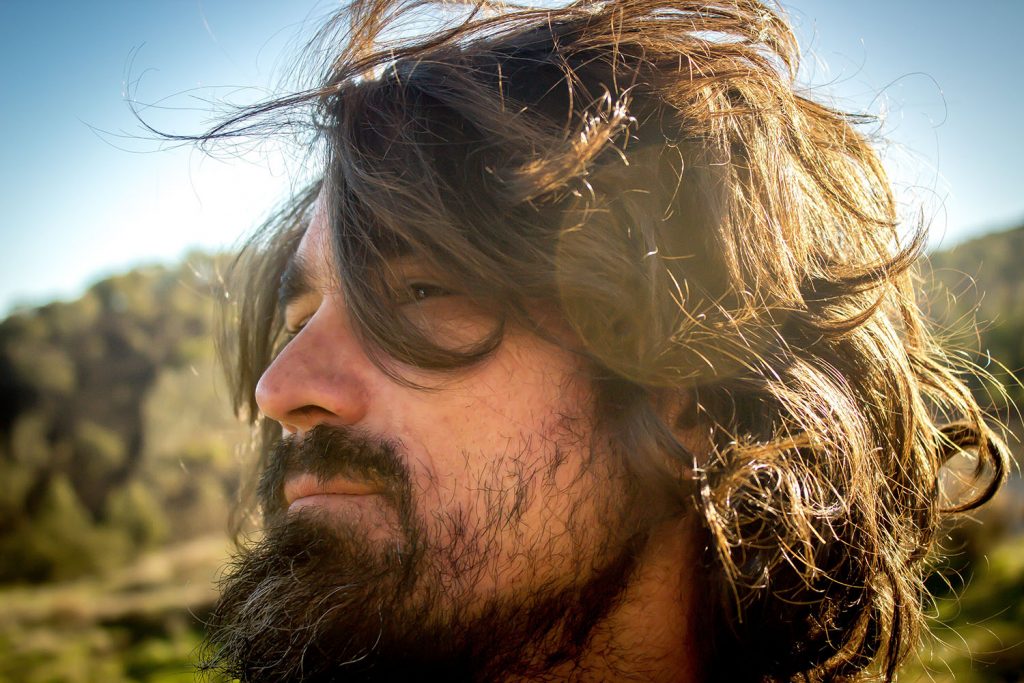 Taking into consideration all that has come to pass so far, True Thoughts unfolds as the perfect meeting of everything – and yet, at the same time, it appears as something entirely different once again. The music is stunning, there seem to be equal parts drama and stillness – the dreamlike and the heavy-hearted come face to face; making you feel at peace and uncertain and energized, all at once.
There are some fairly precise dashes of rhythm and reverb here that bring with them a touch of nostalgia – as always though, this is layered skillfully alongside of so much that is fresh and even unrecognizable in some instances. It's a joy to lose yourself in the sound, the detail is phenomenal, but so is the overall unity that makes the music appear as if it's a single wave of warmth or energy. The final few moments of True Thoughts utilise contrast further and offer something that is both gentle and mildly chaotic.
Changing Droplets is far more than the perfect way to finish a project like this. It's a track that makes you wish it all went on much longer, or that there was a visual accompaniment – a movie or short film, to enhance the cinematic effect even further. What's great about this final piece is that the intense and the ethereal walk hand-in-hand. The detail again is amazing, after the two minute mark things change completely – a new scene emerges, a new chapter in the story-line. The pace falls away, a simple ambiance takes over, the audio pours around you like the ever-changing colours of a wonderful trip. This final quarter is an absolute highlight, but having said that – when you go back and listen to the whole EP once more, and then again after that, the project is entrancing and totally powerful from start to finish. An easy must for the long term collection.
Check out the EP on Spotify. Find & follow Psychic Anomaly on Facebook & Twitter. Check out 1.2. Trip Records on Facebook & Twitter.