PMKS' present yet another new release this month with their version of David Bowie's Heroes – re-imagined in this case as a pro gun control anthem.
The retro-electronic feel of the music initially has a certain smoothness and softness that fits the underlying sentiment and emotional depth in a meaningful way. Never an act to fall into the trap of complacency though, PMKS have structured this to include an off-centre, out-of-the-blue shift that sees the softness cut away, to be replaced by a rising intensity and volume that hits with extreme impact. Again, this holds tightly to the underlying ideas of the song and what the whole thing represents. The joy of life, the peacefulness, can so easily be taken away, often in a split second, by hateful people who have easy access to guns. The song's drop, as it were, the seemingly unstoppable downward spiral through electronic insanity, effectively reminds you of that jarring possibility.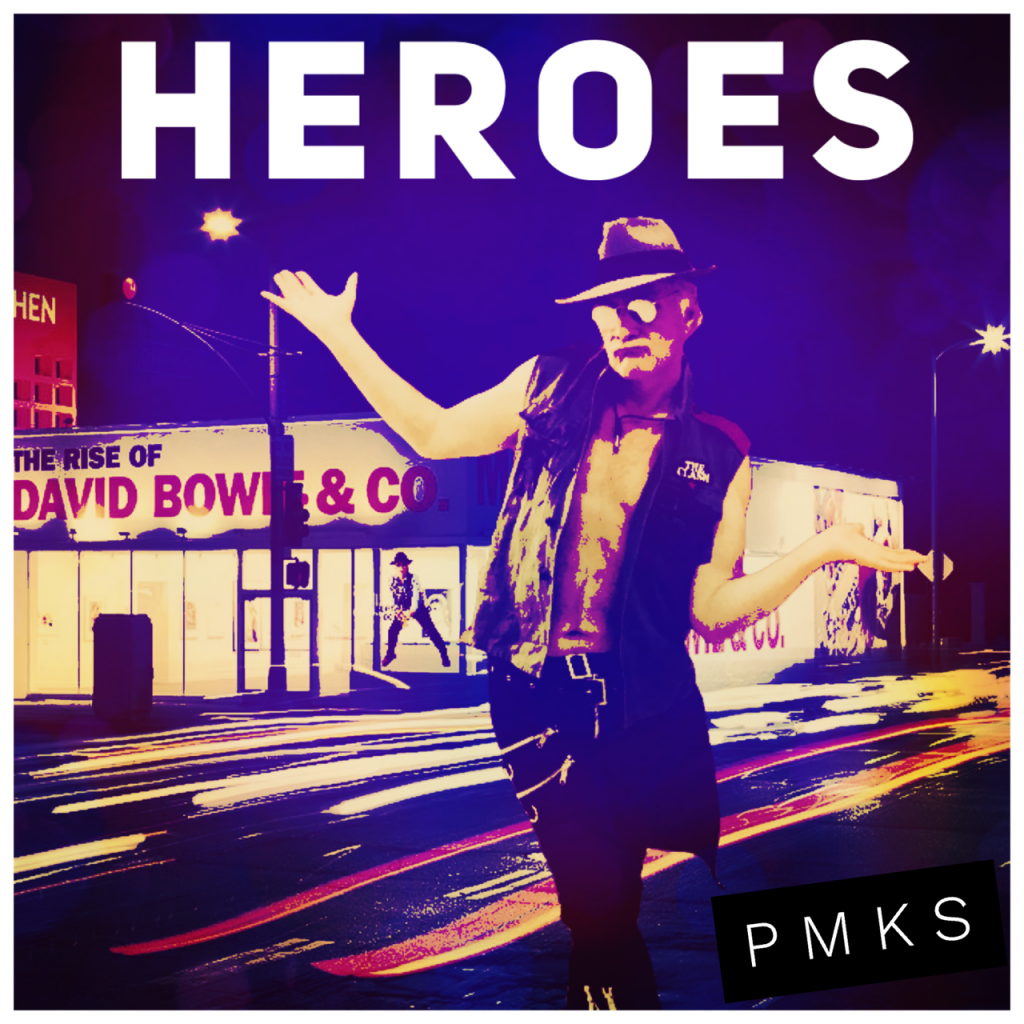 Whatever Bowie's original intention with the song Heroes, the original optimism and hopefulness remains here for the most part. PMKS hold tight to those key lines that make the song what it is. Musically as well, there's plenty to recognise and draw nostalgia from. The overall smoothness makes for a colourful journey through the original song's energy and the additional concept and what it means right now, in today's world.
Spike's voice and performance here also have a definite softness about them, which again fits in with everything else about the majority of the song. It's a performance that subtly but effectively tips its hat to Bowie himself, and yet, at the same time, it undoubtedly has that now recognisable PMKS stamp on it – something that's inherently clear in their writing; whichever topic they choose to tackle in each case.