PMKS is glam/art, punk-rock in the most unapologetic way possible, and their latest release the Anti-Trump Mix Tape pulls no punches as it sets not only the 45th president of the United States in its crosshairs, but the complacent, ignorant, privileged, and just about everyone else as well.
Before even touching on any of the 14 tracks contained within this album, I want to give those of you not familiar with the band an idea of the sort of 'I don't care what you think of me' attitude that is the embodiment of PMKS. Their album is available for purchase on Bandcamp, which isn't anything particularly special, but upon closer inspection you will see that the Anti-Trump Mix Tape is on sale for a whopping £1,000 or more (that's $1,320 for my American audience) with each track costing at least £100. That's PMKS, and this is Anti-Trump Mix Tape.
The album kicks off with Rock and Roll Girl and it paints the picture of a small, dingy, hole-in-the-wall bar with a band playing pure, simple, and most importantly honest music to a few faithful audience members. Whether this is PMKS recounting their own personal experiences, or telling a tale of the underground, antifascist, punk scene you can't help but get old school Ramones and Stooges vibes. Fuzzy guitars mix with off-beat vocals and a driving synth all of which are intentionally layered just overtop of subversive lyrics. It's what PMKS does so well, and it sets the precedent so clearly and so well for the rest of the album.
Intimidation Doll, while one of my favorites off the album, has already been expertly reviewed by my colleague Chad Earnest, who called it a "well-constructed, incredibly conceived, and musically adept" song commenting on the culture surrounding domestic abuse.
In what seems like the closest thing we'll to get to a love song from PMKS, New England Bride tells the story of two freedom fighters falling for one another amidst the chaotic pursuit for equality. In a not so far off dystopian future, New England Bride tells this love story with rather heavy music full of discord giving it ultimately a feeling of antipathy rather than hopefulness. This track has one of the best riffs of the entire album and mixed with the vocal and lyrics it perfectly captures the essence of what it means to struggle.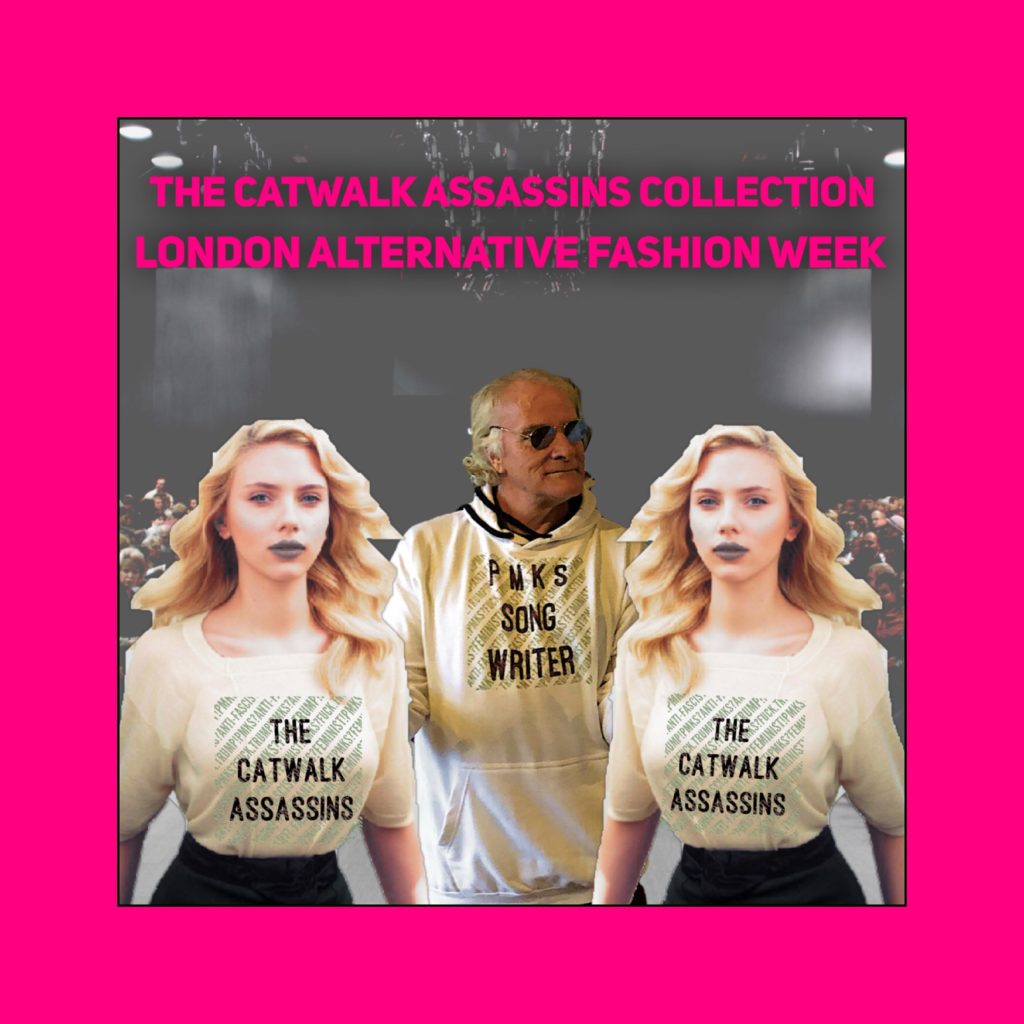 Why Don't Men Cover Their Faces showcases the sort of EDM/art rock side of PMKS. A rather infectious track that shows the real diversity of the band, Why Don't Men Cover Their Faces welcomes the listener in with a jovial synth track that keeps things lighthearted despite the serious nature of the lyrics. Combine this with a classic EDM break down and build up in the bridge, and you have a stellar track is a breath of fresh air on this album.
This Ain't Kansas Anymore and You With Stupid are of the same ilk in songwriting, style, and subject matter. This is where the album really starts to take aim at all the misogyny, hypocrisy, and racism that has surrounded this current administration of the United States. While This Ain't Kansas Anymore is one of the weaker tracks on the album, You With Stupid features arguably the catchiest chorus on this entire record.
My favorite track off the album, Untitled Valentine, is an incredibly trippy song about creepy unrequited love. A piano melody that seems like it was ripped straight out of a horror film, accentuates the eerie, obsessive nature of the song's protagonist and immediately grabs your attention and doesn't let go. It all leaves you feeling a little uneasy in the most peculiar way possible and is the strangest sounding song off the record.
Melody Switch is an expected and welcome evolution of the music and themes established earlier in the album, while Catwalk Assassins changes up the formula – adding more glam rock elements. Subjugate the Girls is a standout song on the record as it has some of the most approachable music of these 14 songs. Self-reflective, and a little ironic, Subjugate the Girls is a classic punk rock song that feels right at home in today's modern era.
The last few songs on Anti-Trump Mix Tape offer some of the most eclectic music PMKS has ever put together. From the pulsating club vibes of Do Anything You Wanna Do and the power ballad that is Low and Behold, to the holiday song, Holly Lane, the remainder of the record feels more like a voyage than just political music, and that's never a bad thing.
Anti-Trump Mix Tape isn't for everyone, and that's fine. Music is an art form that can express a never-ending range of emotions or even none at all, and PMKS perfectly exemplifies this artistic freedom. In a world where the radio waves are often saturated with soulless songs that are carbon copies of one another, PMKS has released a radical fringe album that is true to themselves, and music doesn't get much more honest than that.
Check out the album via Bandcamp.