From the first few bars of Falling Together I could tell this was an album I'd be returning to again and again. Thinking back to the days of Portishead, Massive Attack, Zero 7, Morcheeba – these alternative, melodic and dreamlike ambiance-makers – this sort of authentic, humble yet beautiful sound just isn't stumbled upon all that often anymore. Combining delicate vocals and deeply thoughtful lyrics, all trickling through among a creative and partly organic partly electronic soundscape, Plastic Teardrops bring the perfect vibe to unwind within; and maybe even ponder the world a little more intentionally.
Flickers of jazz and trip hop intertwine on this project, subtle dashes of piano and guitar appear intermittently as light beats surround and calm you. The acoustic guitar sound is refreshing in this context, Just Drive for example reminds you of the bare bones of the songwriting before a full production job takes place. You can hear that live, human element, and this lets the song connect before things get bigger. Another gorgeous, addictive song in need of a replay – and we're only two tracks in.
As the album continues, the leading vocal becomes a common thread of familiarity – an added level of comfort within the experience. You trust in that voice and in the creative, professional production style alike  – so the project is there for you, you simply let it play.
From a songwriting perspective, the ideas presented on the album are often quite profound but they're also vague enough to allow the listener to really connect with them. Save The World is a good example, a song which, for me, has something of a Tracy Chapman-like melody. There Is No Escape is another, a peaceful loop of melody and guitar – later laying bare vocals that provoke further thought and fill the room with gentle artistry.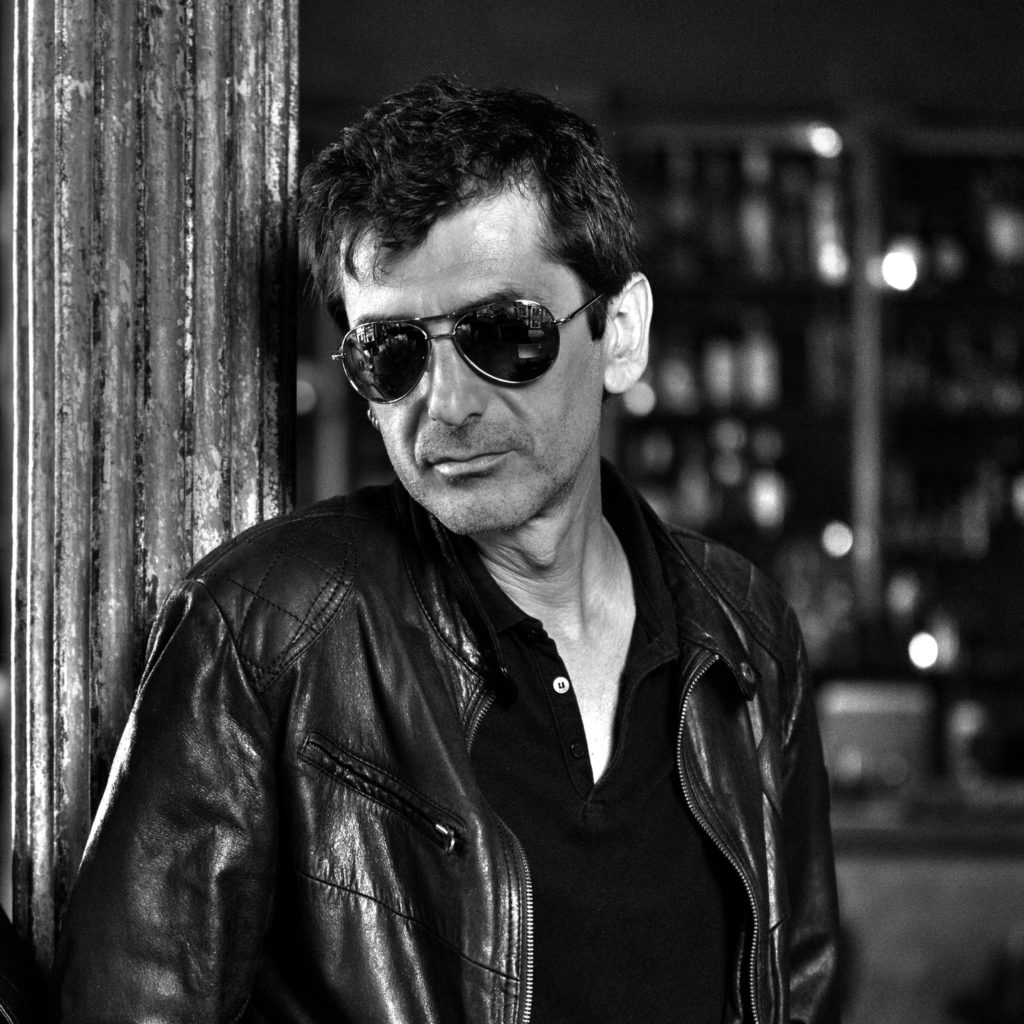 The Only One is a brighter or more optimistic feeling song than what came before, the scene-setting feels poetic and hopeful. The latter half evolves to be quite stunning – a simple melody, a sense of togetherness, a brilliant backdrop that you now recognise as the Plastic Teardrops signature way with production. Next Level follows and brings back a hint of darkness and melancholy – a certain strangeness emerges within the mix and helps create a different feel. This track gathers momentum and passion quite distinctively throughout.
Won't Give Up is an easy one to enjoy, humble again and offering just a few fragments of ideas by means of a clear-cut vocal line and a self-empowering aura that inspires and motivates. Without You follows and feels much more like an RnB ballad to begin with. There's a slightly more mainstream vibe to this one, though still the beat is as freely creative and alternative as ever. This entire playlist works well to have as a go-to when you need some meaningful and reliable music to envelop you.
At the penultimate moment, To Survive adds a sense of quiet – softer vocals and a wonderful guitar solo are the memorable traits but it's another easily relaxing piece of music; perhaps even a highlight for its simplicity and that entrancing groove. You Save Me follows, leading with the acoustic guitar strum again and bringing the project to a finish with another considerate, intimate yet accessible song. Melodically this one offers short lines that pave the way towards an instrumental, ambient pre-chorus and a brilliantly bright hook in a captivating way. A superb hook in fact, a great vocal moment of resolve and another seductive guitar solo that brings a hint of Americana into the scene. A final highlight for sure and the perfect way to end the album. There's a level of grit and raw emotion here that rains down quite intensely.
Close To The Ground is undoubtedly a project worth letting play, and one you're likely to return to thereafter. A pleasure to write about.
Find & follow Plastic Teardrops on Twitter & Instagram or visit his Website.