What a beautiful experience to spend an hour with Peter Cavallo's music. Last year's Human Frailty stood out as one of the most striking and memorable collections of the year, and this latest project, Not In Words, absolutely follows suit.
Safe But Not Safe introduces this new journey with a majestic and powerful piece of music that is so uniquely crafted and structured. The neo-classical label perhaps gives off indications of instrumentation and vague direction, but it's down to the skill and creative vision of the composer to create something that simply mesmerizes an audience, and that's what Peter Cavallo does, every time.
This album feels to me like a gathering of greatest instrumental hits, so to speak. The playlist in its entirety is stunning, but you can also confidently choose any and every one of these tracks to embrace and escape to for a short while. Alone In a Cafe in Paris is as refreshing and interesting as the opener, yet it's entirely different. Unaware achieves a similar balance. As calming as the music is, the detail and complexity is exciting, so much so that there are several points at which a quick playback is necessary to re-visit something particularly wonderful. The second time you listen to the album the experience changes, it's more familiar, more comforting than energizing, though it's up to you what you choose to get out of it.
L'amore è la Libertà (Love is Liberty) is a particularly mellow, spacious piece – less detail, less instruments, more of an emotional, meandering journey through thoughts and feelings. The Waiting follows and makes full use of the power of contrast. The notes are quick and rhythmic, as opposed to the smooth, ongoing flow of what came before.
It's incredible to listen to the work of a highly experienced musician who has maintained and even improved upon, consistently, a certain level of creativity and freedom to feel and to express. Sometimes with experience come rules or walls that confine and control the creation of art. Peter Cavallo moves in some other direction, always developing those skills musically, and always pushing to reach new creative realms of expression. It's a total joy to witness and not a moment on this new project is wasted or out of place.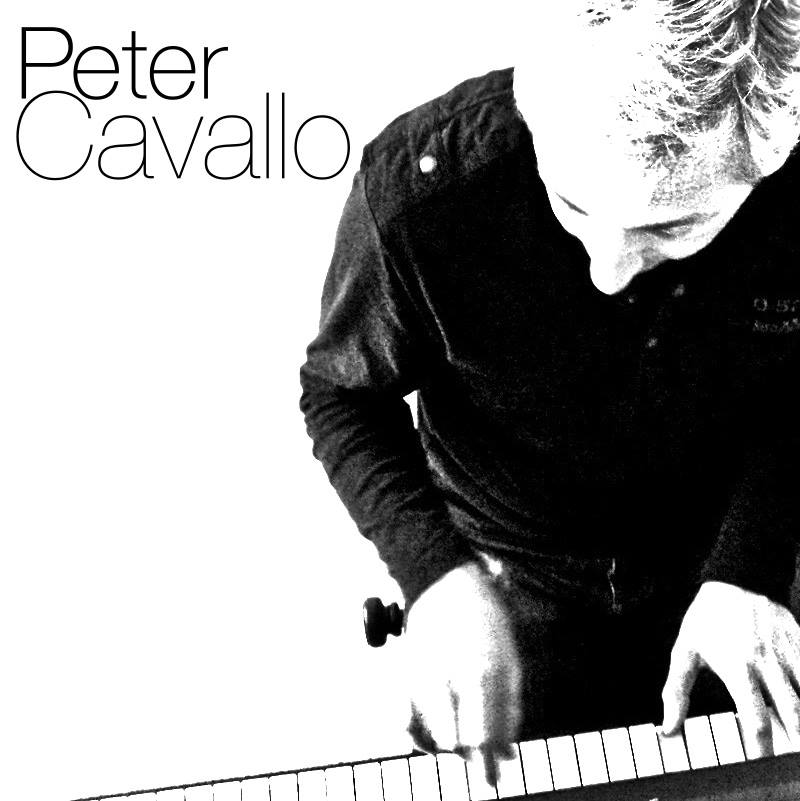 The album's title track is stunning, and so simplistic. It feels like a reflective walk in the snow – peaceful, hopeful, yet with moments of possible inner turmoil. Perhaps the outside world has influenced this opinion though. As suggested, these compositions can have a number of different effects on listeners, it all depends on the setting, the mindset, the moment. That's the power of well crafted, effective music. To each their own personal experience among the soundscape.
Please Don't Go is a piece that brings in to view perhaps the first real consideration of the personal journey of the artist. These are all, of course, observations and expressions of a single artist, but the music has been so masterfully presented that it takes the form of a personal companion for listeners far and wide. Please Don't Go as a title influences the way it's received – it's less vague, it suggests a certain set of feelings – passion, longing, desperation, fear. To then listen to the music pouring through is to consider all of this, and it hits with a distinctly higher level of emotion and sadness, particularly as things evolve. The track features a sort of instrumental drop at one point, the weight of the world comes crashing down, though at the same time the sound appears as a satisfying, overwhelming chorus. It's powerful, and beautifully detailed – the final few moments see the introduction of a new instrument, a new character, and the mood of the room changes once again.
Insignificant is a calm yet manic piece of music. Contrast is utilised beautifully, the quicker delivery of certain notes stands against the smoother, more drawn out ones. It's a hypnotic, addictive piece that surrounds you with rhythm and ambiance – the likes of which you could easily re-visit again and again. Morning Rose follows with a welcomed moment of possibility and peacefulness. The changing melody crafts a story before you that draws you into your own mind. Afterwards, La nuit après appears as if right there in the room with you, pulling you back to the present with the authentic touches of a real time performance – keys being tapped, the creak of a chair. It's a fairly dark and very real moment of pure musical exploration, reminding you again of the sheer skill of the solo musician and composer behind all of this.
Things come quietly to a close with Unaware (Reprise). Peter Cavallo has once again worked hard to entrance and compel his audience, and all the while he's maintained that honesty of genuine, artistic expression. These recordings feel like the inner depths of a human life pouring out with unfiltered soul. The professionalism means that it makes sense for the listener, it hits with impact and creates a stunning session of escapism. The creative freedom means that it also comes through as something intensely personal and truthful and revealing. Another superb collection from an inspiring creative.
Take home the album via CDBaby or Bandcamp. Find & follow Peter Cavallo on Facebook & Twitter. Visit his Website for more information.
https://soundcloud.com/peter-cavallo/sets/not-in-words-album-by-peter