Beach-ready arena vibes bring back the organic rock and roll sound of a simpler era. Inspired by the seventies and eighties, Pennan Brae's Arcade stands tall on its dedicative musicality, yet also makes sure to weave in a clear sense of identity – a character-strength evident from the opening song Hold The Line.
Rock riffs and live drums align with a whispered vocal lead, which effectively pairs with the ongoing melody of the guitars, and paves the way towards an anthemic indie hook that again breathes new life into the scene. Weave in a simple yet effective guitar solo for the mid-section, and we're off to a worthy start.
Tumbling drums and stylish riffs continue to light up the Pennan Brae sound, as Stage Right keeps that vocal familiarity at the forefront but injects a little more joy and energy – again uniting male and female tones with the gritty high-mid guitar and a melodic vocal and riff unity.
Things go on in this way, with leading single Jettison offering an intriguing story to meet with the now unmistakable sound of the project. Boasting over 80,000 streams on Spotify alone, this one has taken off for Pennan Brae, and introduces the uniquely nostalgic style well.
From Swing on a Vine through Rumble we get an increased sense of energy and escapism – stylish and slick guitar riffs with interesting stories running alongside. Always the voice and the guitar walk hand in hand through each progression.
For Bon Voyage, there's a softness to the voice, and the switch between sections helps add a little more dynamic to hold attention. Then with Sauntering, a whole new catchy vibe emerges, complete with cinematic vocal 'ooh ooh's for a fresh degree of performative colour. A definite highlight for its use of contrast and simple, striking traits.
Shrug welcomes through a little more darkness and grit, distortion and vocal intensity, before rising up for a lighter hook that again tips its hat well to the cinema scene and culture of the associated decades.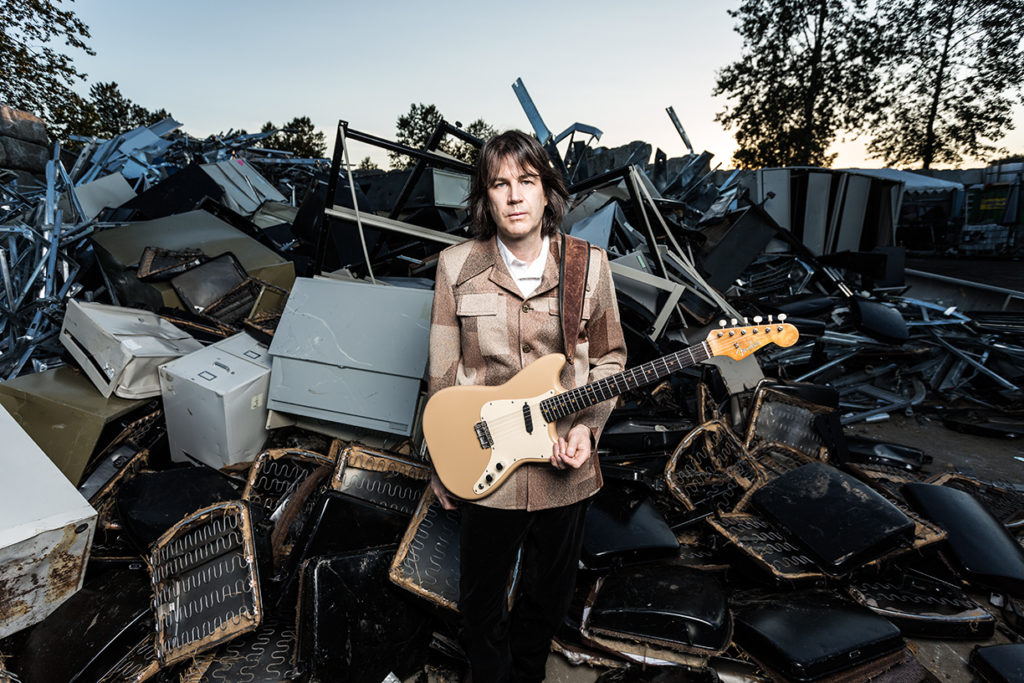 Afterwards, Ricochet works its magic with ease – thanks to those shorter licks and the rising anticipation as the track gathers energy and momentum. We even get some dashes of freestyle guitar to further that aspect of creative freedom and passion.
At the final hurdle, another leading single from the Arcade album, Arrival Time wraps things up with a warm indie tune and back and forth dynamic that works really well for the closing moment. All strengths from prior seem to unite here, a rock fullness and a compelling vocal delivery presenting a story and sound that's easy to lose yourself within. It prompts a volume increase, as well as interest in the live show.
A great way to go out, and a lasting reminder of the devotedly purposeful Pennan Brae sound – and the nostalgically influenced Arcade undertones.
Check out Pennan Brae on Facebook, Twitter & Instagram.