Deservedly celebrating Grammy consideration after a year of sky-rocketing streams across a plethora of original releases, P.A.T Louisiana's Finest offers up yet another hip hop anthem of depth and purpose to further that reach all the more so.
Always with leading with clarity and meaning, P.A.T takes things back to the bare essentials with a nearly acoustic introduction to the soulful and vocally captivating Searching.
Featuring stunning production, uniquely detailed and building up beautifully – as per the rising passion and weight of the story and delivery – Searching draws you in naturally and grips you throughout, thanks to P.A.T's faultlessly hypnotic presence.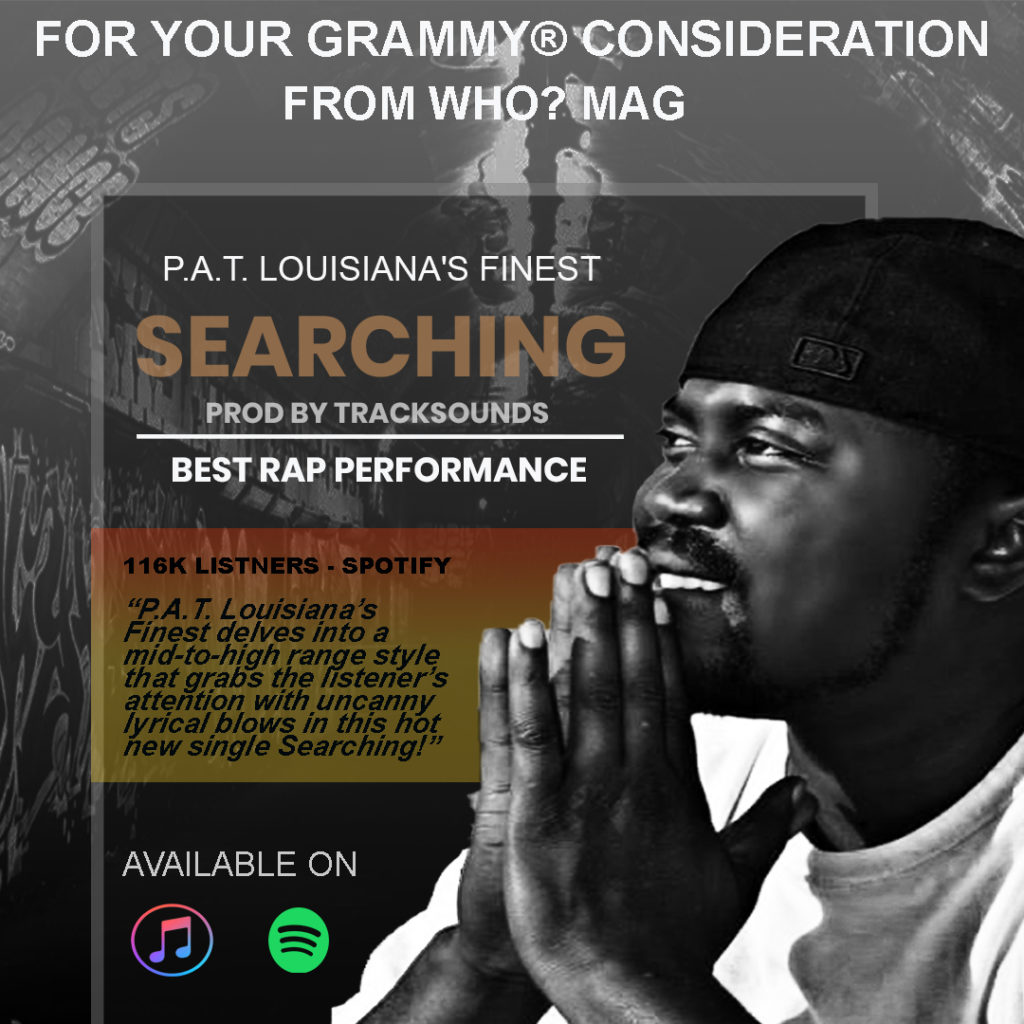 Somehow both humble and undeniably confident, the track offers a notably interesting musicality. The production by Houston's Trakksounds assures plenty of instrumental space for effect; a refreshing quality within the modern hip hop scene, allowing the music to play as big a role as the rap.
Even coming in at less than three minutes, Searching honours its underlying sentiments in every possible way – never rushing through to the hook, never utilising flashy elements or volume or filler; far from it.
Beautifully inspiring, melodically engaging, and lyrically compelling – it's not difficult to see how P.A.T has elevated himself above the vast majority in recent years. Despite a consistently impressive catalogue though, Searching effortlessly raises the bar to even greater levels – easily a highlight, and absolutely worth the time it takes to listen.
Check out more music via Soundcloud, follow P.A.T here or on Instagram or visit the Website.