Haunting and melancholic hip hop vibes accompany a mellow-toned yet fast-paced outpouring from artist and rapper Nw Jetski – Graduation makes for a briefly addictive introduction to his sound.
Pouring through slowly with a certain darkness and sense of rising anticipation, Graduation soon injects a heavy contemporary beat, and a vocal line blending melody and rap – somewhat in the style of Lil Baby, but with a uniquely story-telling edge that proves true to the Nw Jetski sound.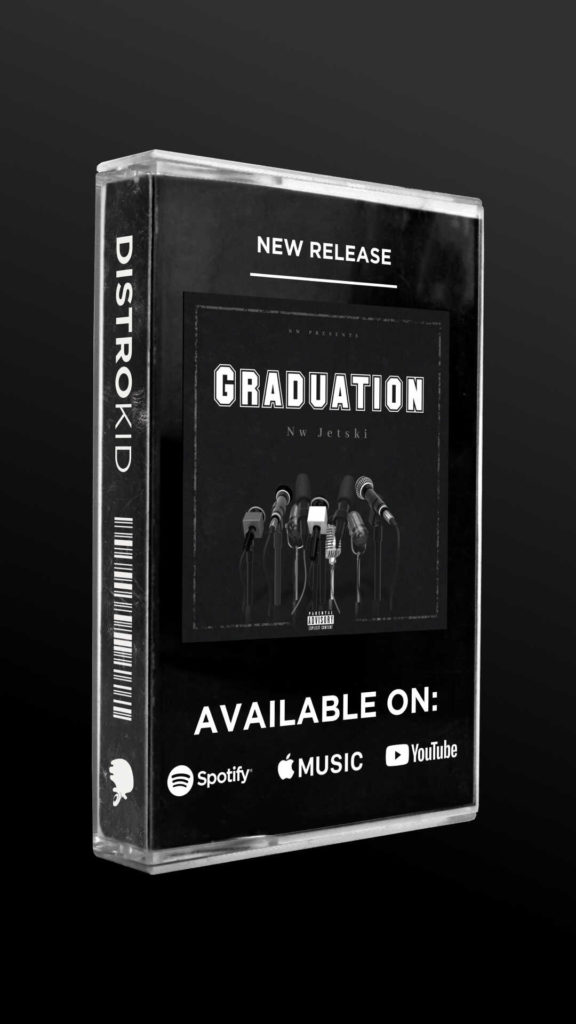 Well-crafted, somehow all at once uplifting and calming – confident, stylish, faultless in vocal rhythm and rhyme. The bass hits with impact, meanwhile the voice has a certain quietness that manages to captivate for its apparently humble tone; something contrasted cleverly by the very nature of the lyrics.
An impressive introduction, an easy anthem for the summer and indeed to inject a little drive and determination for those looking to progress in life.
Already racking up followers online, Nw Jetski meets the sound of the moment whilst also holding close to a defiant level of character and recognisable style in his music.
Check out Nw Jetski on IG.