Creatively toying with the very concept and unsettling, performative core of late-night carnivals, Normal Suits take a heavy stomp of a rhythm, distorted guitars, and a retro vocal tube to lead listeners through a unique story and indie-rock-to-grunge-esque soundscape.
Making fine use of contrast, Stay Away From Carnivals rises up from simple, spacious moments of rhythm and voice, to the full-throttle embrace of a hard-rock chorus. There's a certain sense of character and recognisability to the verses, perhaps more so than the suggested hook – things have a quirky level of intrigue during the quieter moments, whereas the chorus has more of a melancholic, provocative and all-encompassing degree of weight to it.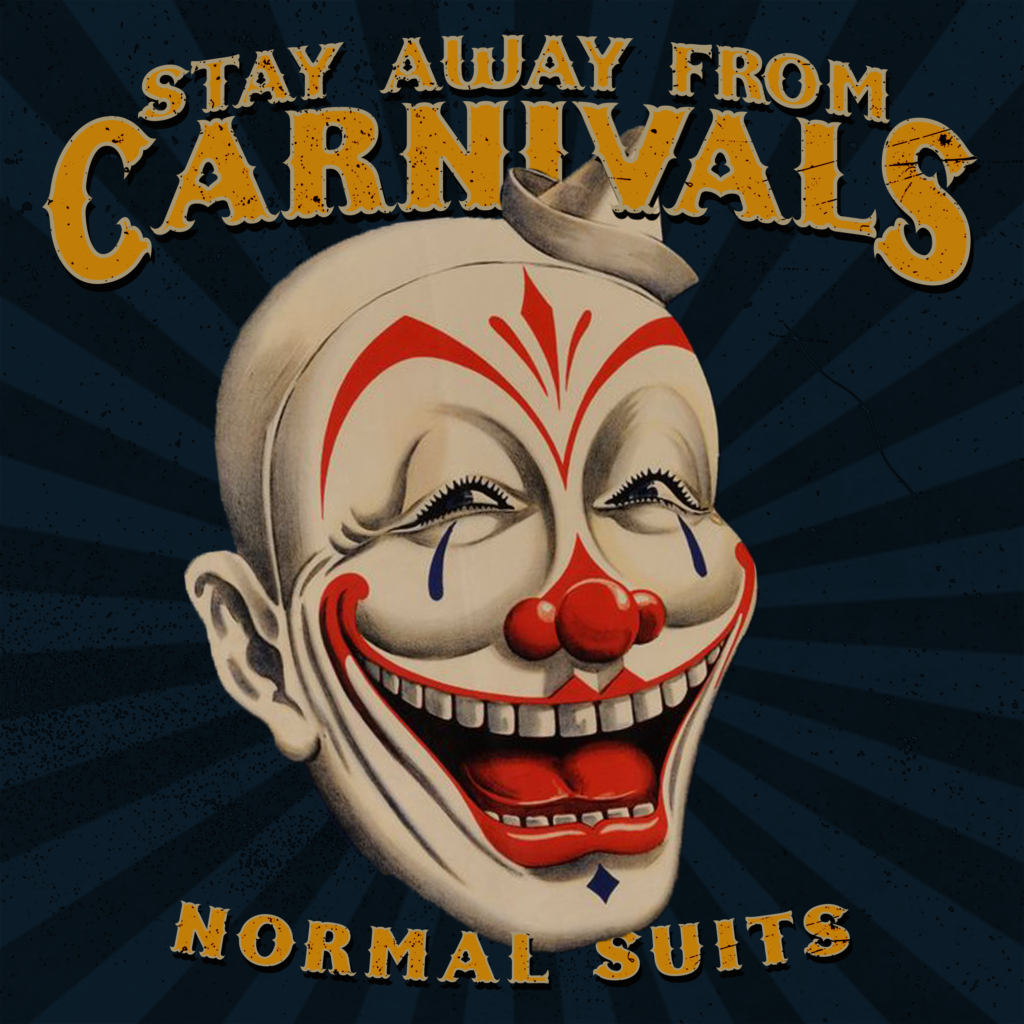 As an introduction to the band, the song ignites nostalgia and, hopefully, that long-missed passion for the live rock scene. The final quarter in particular sees things veer off into electric guitar-led realms of pure expression and angst.
The lyrics take something of a back-seat to the overall mood and feel of the track initially, though with each revisit you connect a little more notably to the story. There's a touch of Queens Of The Stone Age to the rhythm and production, but in tone and concept Normal Suits manage to strike up their own flame of creativity.
Check out Normal Suits on Facebook & Twitter or visit their Website.