Nikki Shae is an artist who has dedicated her life thus far to making music and singing. Her passion for these art forms knows no limits, and her latest endeavour has led her to create a brand new and beautifully expressive country and pop song – Favourite Hello (Hardest Goodbye) – due for release on November 15th.
Nikki Shae's singing voice is perhaps the first thing that really grabs you when you listen to the song. There's a very calming sort of power to it, each word and note has been performed with absolute ease and grace. The song itself is one with a very classic pop-ballad sound, which brings along a sense of nostalgia in some ways – it's refreshing to listen to something inspired by the lesser heard side of pop and country these days, and the whole concept – particularly that hook, that key line – as well as the leading melody, make for a memorable and powerful few minutes of music.
The song has so much feeling to it, and this is something you can hear through both the chords and melody lines chosen, and Nikki Shae's undeniably passionate performance. Her voice moves from the utterly confident and strong to the somewhat gentler, more reflective and striking sound of the quieter lines, and this transition is expressed and presented flawlessly. What's more, the lyrics tell the story of the song with great structure and relevance, so although it's something new for listeners to get involved in, it likely has the feeling of being relevant to just about anyone who hears it.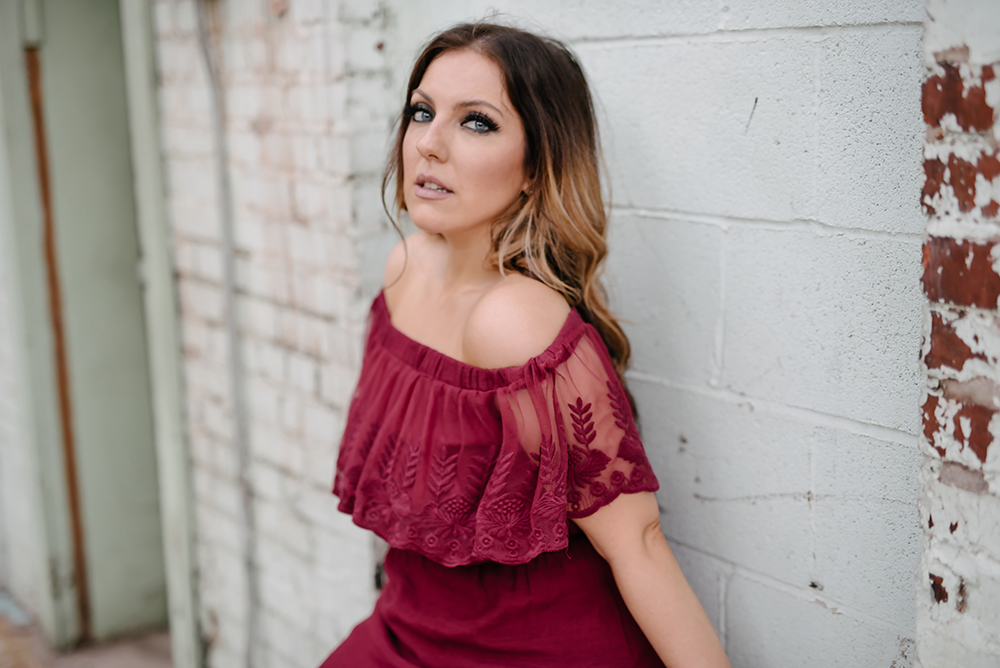 Another thing that is really striking about this song is the brilliant use of instrumentation. Not merely the backdrop of a guitar and a piano, a slight beat, just to fill out the space around the song. What you get here is a track that has been thoughtfully crafted and constructed at every moment. The opening, quieter moments feature some pleasant and unexpected instrumental flickers. Then when the music gets big, the vocal performance storms out and grabs hold of you, and the instrumentation works in unison to do the same.
The sound is massive, yet still very warm and welcoming. It has everything that is needed to make a big pop ballad really shine brightly. There is space when there needs to be, and there is nothing but the music when the time comes to let the ideas settle in; the minimal yet beautiful guitar solo enhances this break even further. The same goes for the structure, as mentioned – the song has been arranged in a superb manner so as to really make you focus on the parts that matter the most, and to really let you relax and escape to the parts that fill in all the gaps.
It's a fantastic song, beautifully performed, with a wonderful energy embedded in every moment – so it grabs you, makes you listen, and makes you glad that you did. Nikki Shae is an artist making the music that is true to her heart and her soul, and it shows when you listen to her performance and witness the time and effort that has gone into making this music that expresses her intention and direction as an artist. There is likely to be much more to come from the singer and songwriter, so make sure to tune in and stay updated for a fresh and exciting array of brand new country and pop songs and performances.
The song is available for you to download via iTunes. Follow Nikki Shae on Facebook, Twitter and Instagram, and head over to her Website for more information.