Brisbane's Nightspring present audiences with a bold fusion of alternative rock genres and hints of influence on this latest single Looking Back. To begin with, the opening distorted guitar riff has a grunge-like aura to it – the intensity is nostalgic and hard-hitting in the way that tracks from a couple of decades ago used to be. Soon after this though you get the first vocal delivery, one that feels much more punk-pop than anything particularly heavy or gritty. This works in redirecting the sound and keeping you on your toes a little – it quickly becomes clear that Nightspring are far from a predictable band.
Later on, whenever you feel as if you could get complacent or know what to expect, some other dash of individuality shows itself. Following the first vocal is the introduction of a second, one that evolves to become just as crucial in leading the melodic development and the underlying ideas of the song through to the audience. The second vocalist brings intensity and even leans in something of a rap-like direction at one point, before turning towards hard-rock and metal for certain passionate heights within the performance.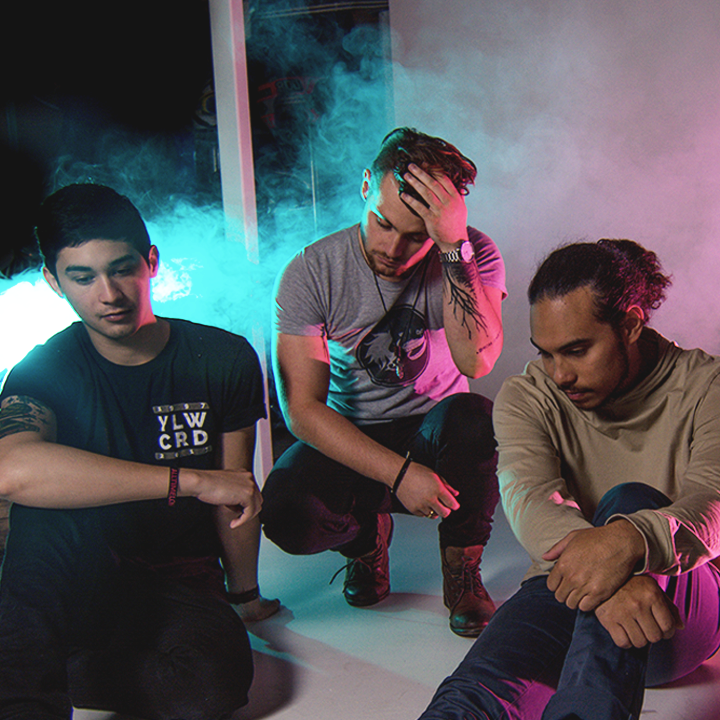 While all of this takes place – this structural originality and story-telling – the music works hard to maintain a similar level of personality and creative freedom. The vocal choruses added at certain moments bring a slightly 30 Seconds To Mars feel to the track, and still the guitars and the drums feel manic and grunge like – and still that hook melody weaves its accessible, punk-pop tendencies out and around you. Whichever sub-genre of rock you find yourself a fan of, there's undoubtedly something within the walls of this single that's likely to connect.
On top of everything, Nightspring present an unquestionable level of energy through their music. The stage is their's entirely as they perform and craft this soundscape around you. It's a full-feeling ambiance, loaded with detail and power, yet always they seem clearly united as a band – everyone involved appears set on the same goal and the same approach to musicality. As they continue to build their audience and indeed fine tune their sound over the coming months and years, it's something you won't want to miss out on. Modern songwriting is not confined by industry rules or genre expectations, and that's a liberating thing when fused with genuine passion and skillful musicianship – as is the case with this band.
Download the music via iTunes or stream it on Spotify. Find & follow Nightspring on Facebook, Twitter & Instagram.