Nelson King's music has a soft-rock aura about it that allows his heart-felt songwriting and intimate observations to stand tall among the soundscapes. Shine On is a song from the album Shine, and it introduces the artist's style and sound in a subtly impressive and easy to enjoy manner.
One of the most striking things about this song is the contrast between the softness of King's vocal delivery and the multi-layered musicianship behind it. The sound is undoubtedly quite organic by nature, you can hear the live aspect and the whole presentation feels very genuine. There are definitely certain points though at which the music builds up and up, and the melody changes slightly, and certain lines are repeated in a captivating way. The various riffs and guitars that make-up the backdrop keep that realness alive, though the ambiance on the whole has an overwhelmingly atmospheric feel on these occasions, creating an unexpected instance of escapism where your mind is likely to wander off and away from the current reality that surrounds you. Does anyone care as you wade through the water is unquestionably one of those lines. It's a moment that really seems to stand out and provoke thought.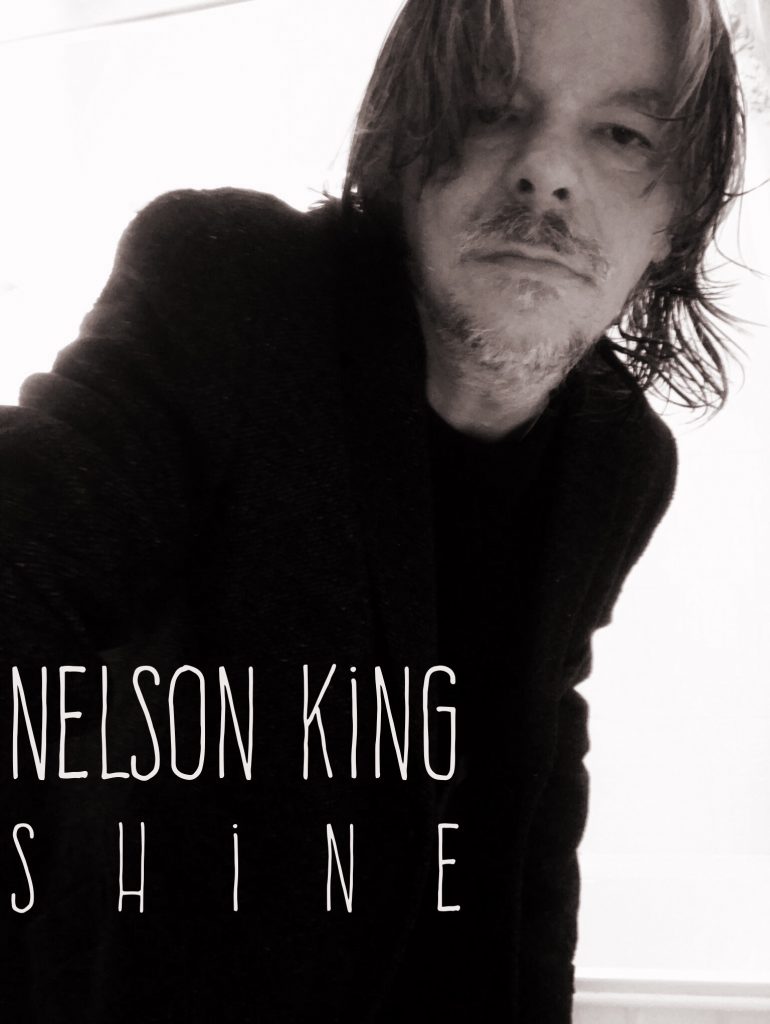 For the most part, King's music has a sound that floats somewhere between U2 and The Beatles. The musicianship leans slightly in the direction of rock, though it's gentler than you might expect, and the melody and concept have more of a memorable or catchy pop presence about them. There seem to be equal parts melancholy and optimism, which is interesting, and ultimately very real and true to each of our own lives as we navigate around existence.
Check out the album Shine over on Spotify. Find & follow Nelson King on Facebook or visit his Website for more information.