New-age rap act Narcos GGG inject a little colour and concept into modern hip hop, with a series of releases that bring together dreamy soundscapes, trap rhythms, melodic hooks and emotive storylines.
Rollin' introduces their style well and makes for an easy hit of escapism that calms and connects for its honesty and creative musicality.
Featuring unique sound-design and softly gritty vocals mixed upfront for authenticity, the track showcases the free-flowing expressive nature of the Arkansas-based group, and creates a vibe akin to the legends of a simpler era.
Elsewhere in their catalogue, Pocket Rocket is an easy favourite for its equally dreamy production and the hypnotic visuals to match.
Delicacy and purpose unite throughout the Narcos GGG identity and sound, promising realms of rhythm and scene-setting that's laid-back but confident in a subtle, catchy way.
Don't Want It gets a little more riff-led and proves the most immediately memorable for its melodic simplicity and the intimacy of the descriptive lyrics. Less uniquely artistic perhaps but effective as a mainstream tool for reaching and lingering with that broader audience.
While there's a clear thread of story to each track, there's also a freestyle aura to the pace and outpouring in many cases, which impresses all the more so for the act's commitment to the moment and skill on the mic.
The Sunken Place is beautifully produced, offering a retro, almost eighties-style melodic build-up and a poetic undertone, which unite to strong results. An easy highlight for its unexpected qualities and still the embrace of the groove and the contrast between vocals for true dynamic.
Then we get a touch of summertime good vibes as 3:45 lightens the mood musically and follows simple, short bars for a rhythmic uplift. The home-made mix is still a trait of the sound, but again it helps elevate things with authenticity, to connect on a notably more human level.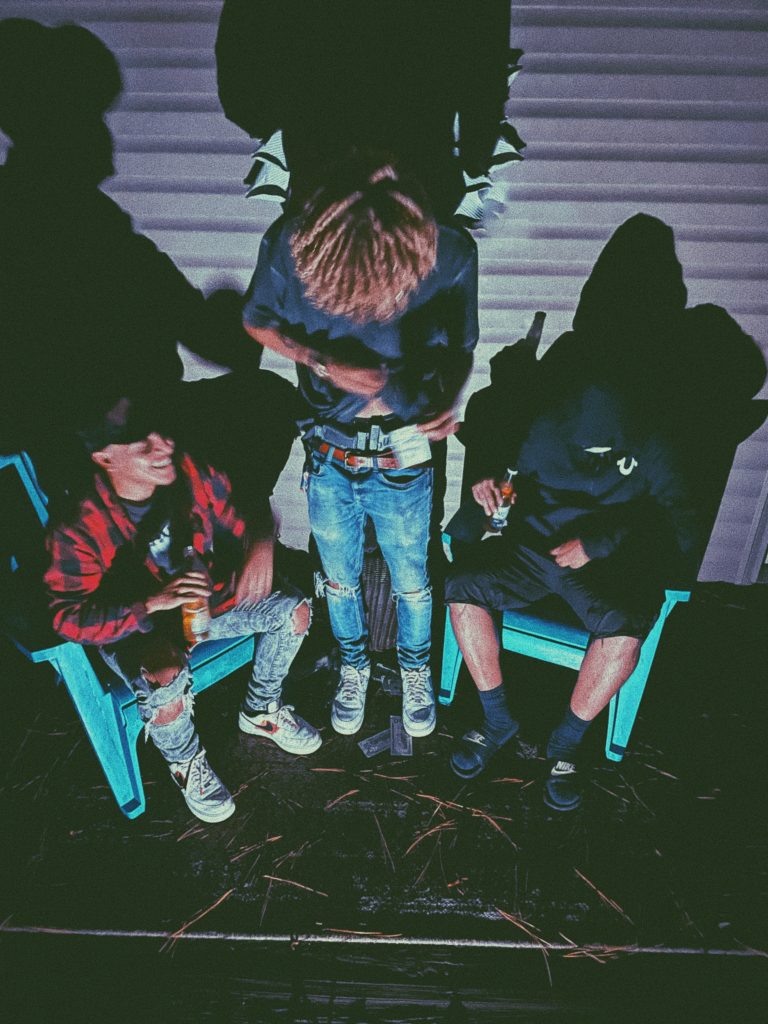 As one final highlight from their catalogue, Timeline brings together that softly hypnotic production, with a heavy rhythm and a clear edge of contemporary rap in the lyrical references and the back and forth of the vocals.
Narcos GGG bring hard work and a clear love for the process to the scene in vast supply. Blending melody, catchy grooves, and breathless vocals that are gentle yet relentless as they rain down, their sound has a number of recognisable qualities that will likely prove easy to pinpoint as time goes by.
Check out Narcos on YouTube, TikTok & Instagram.