Creative exploration of the finest degree, uniquely composed tracks blending delicacy and grit, distortion and melody, classical strings and fierce rock overtones, rhythm and character, in a consistently refreshing and musically satisfying manner – Nantokanaru release perhaps the most unpredictable yet energising EP of the summer.
Aptly titled Emotional Damage Wreckage for its passionate honesty and equally devoted performance aspect, the theatrically compelling and lyrically complex project roars into gear with Omatsuri, driving with a back and forth set-up from softness and space to fullness and outright intensity.
At no point is either extreme too much to handle – on the contrary, each new drop is brilliantly well-placed, purposeful, and relevant to the changing emotions of the song. At the same time, the organic, live-band quality is superb – the tumble of the drums, the vocal meandering and peaks, the unity between instrumental layers and indeed these Gospel-esque backing vocals; everything plays its role beautifully.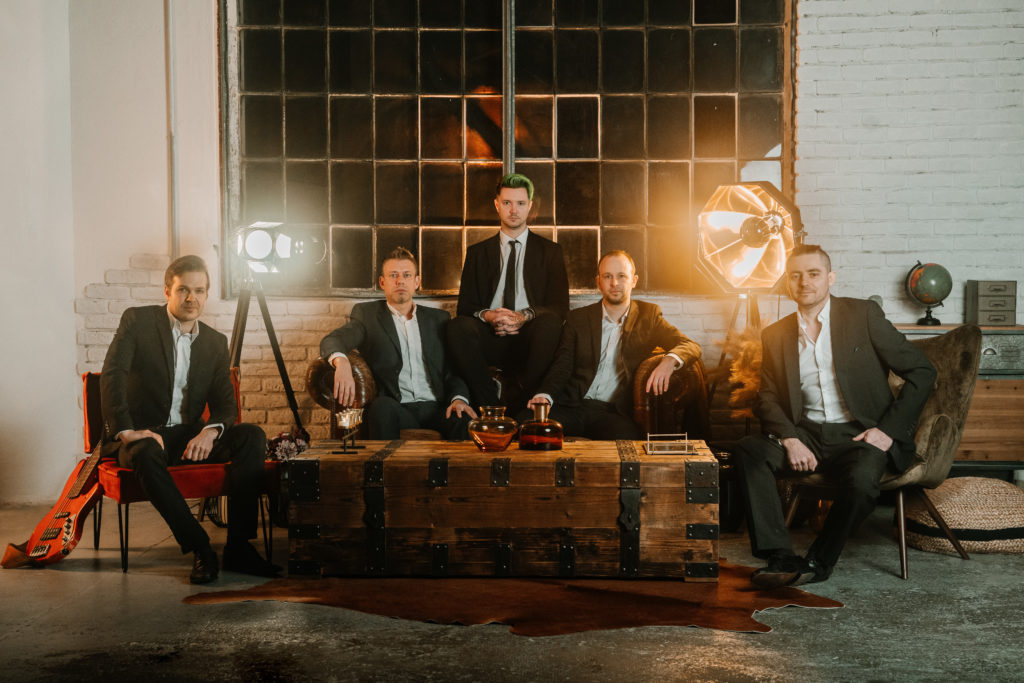 Afterwards we get the EP's title-track, and there's familiarity in this warped distortion and the production of the drums, even the quietness to chaos routine, but once again we're in a fresh creative realm. English lyrics lead us through a contemplative, nostalgic alt-rock realm of feeling and rising weight.
As ever, Nantokanaru bring together exotic, alluring melodies and the sheer pain and power of explosive rock rises. Here we get insight, a conceptual thread to connect with, and it elevates the EP and the band's presence all the more so. Certain lyrical and melodic repeats – 'this is what you say, this is what I hear', echo through in a hypnotic and enchanting manner.
Juxtaposition is masterfully incorporated throughout this project. Nantokanaru showcase a range of influences, but ultimately create from a place of needing to express certain ideas, and being wholly capable of crafting uniquely impressive and original musical journeys in the process.
In The Light is the closer, all the more gentle in its thoughtfulness and acceptance, hints of optimism well-placed after all that we've been through. The leading voice is unmistakable now, as is the overall set-up – dashes of Incubus, System Of A Down, Skunk Anansie, all united amidst a contemporary twist of unpredictable artistry that proves true to the Nantokanaru sound.
The final song closes things down gorgeously, slowly evolving into a vast and uplifting anthem, and shining light on yet another side to the clearly versatile five-piece.
A dream to escape into for a while, particularly at volume, and a personal favourite project from the year so far.
Check out Nantokanaru on Facebook, YouTube & Instagram or visit their Website.