N0va brings forth a classically satisfying set of vibes on his album Checkmate. Own Up – Prod. by JoeMay kicks off the mellow groove in a superb way, surrounding you in the positive energy and calming ambiance, showcasing the artist's immediately enjoyable abilities as a lyricist and performer. The story telling and character come through in equal amounts, all highlighted by the presentation of a smooth and comforting vocal tone that feels all at once accomplished and fresh.
Creatively the music on the project varies distinctly as N0va has collaborated with a number of different producers to build the project, however, there is a definite overall mood that keeps things relevant and easy to escape into. Manifesto – Prod. by Taylor King briefly introduces a different vibe, a higher energy, an intense and slightly darker feel with an immense rap flow to top it off. Things step back again into the easy going world of jazz-cafe vibes for Cutting Edge – Feat. Still Waters – Prod. by Cecil, a welcome switch and a now familiar smoothness that fills the room perfectly well. With each track N0va works the mic like a pro, varying the performances to keep it interesting but staying true to the sense of identity that runs through all of this.
Throughout the rest of the tracks the mood moves up and down intermittently, there are occasions of darkness intertwined with those in which things are calm and quietly confident. There's also plenty of provocative story telling, Shot Me Instead – Prod. by Soul Goodman is a strong example. Then you get the seductive rhythm and lightly soulful melody of No Sleep – Prod. by NOMSKTS, a track with a decidedly memorable hook.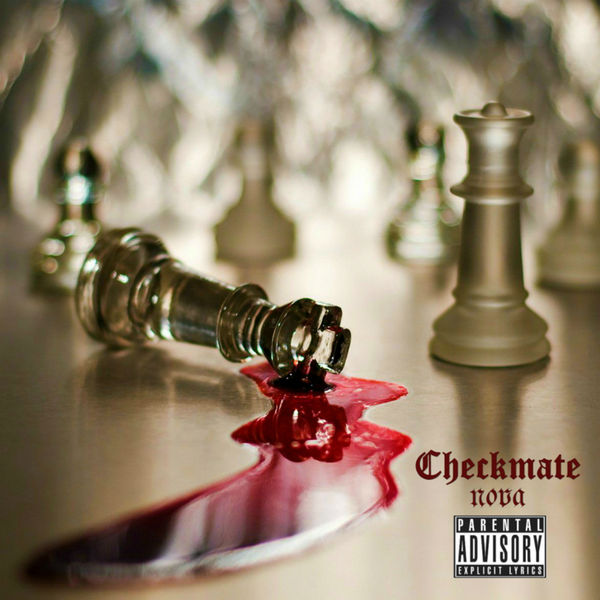 Breaking these tracks down to their individual set-up is easily done, and whichever you choose the performance and writing will impress fans of hip hop and songwriting in general. However, more importantly perhaps, the album as a complete playlist is an absolute go-to project to set the mood accordingly for those evenings when you need to chill out but you also need to stumble upon a little inspiration or motivation. Not The Same – Prod. by JoeMay is a single example of both of these working in unison, but as stated, the entire album sees you through an easy hour as something fresh and softly energizing.
0 to 100 – Prod. by Homage Beats raises the bar a little, offering up an intense and impressive rap flow alongside of a considerably creative and quite striking beat. High and Dry – Prod. by Showbeat follows but lowers the mood again to a more jazz-meets-hip hop level. The opening melody has an underground feel to it and lights up yet another side to the artist. This sort of low key heaviness is rare in modern hip hop, it's easy to get into and it makes for a less overbearing or overly loud project, it's one that you can simply get lost within.
Checkmate – Prod. by Tone Jonez is a definite highlight, perhaps rightfully so as the title track. The hook offers a surprisingly laid back break from the weight of the story-telling in the verses. Then It's All Love – Prod. by The Beat Plug and Roclegion takes things in a lightly hopeful direction, loaded with positive vibes and truthfulness that many listeners will appreciate and connect with. Cold Blooded – Prod. by JoeMay closes things down and brings together the calming, jazz-aura from earlier and something a little more hard hitting, a touch of distant rock or the thicker side of hip hop. It's an entrancing and uplifting way to finish, the lyrics offer up endlessly interesting ideas and poetic imagery, making for a mighty finish to a notably impressive collection.
Download the album for free via Bandcamp or stream it on Spotify. Find & follow N0va on Facebook, Twitter & Instagram.
https://soundcloud.com/shawnn0va/never-forget-me-prod-by-josh-petruccio-n0va-checkmate-2018