Driven by the raw passion and warmth of a band who play for the love of playing, and who write from a place of reflective depth, Summers' Gone presents the Moses Jones sound under a notably mellow and emotional light – making for an easy going groove that reaches out for the soul, or for those memories of a love that came and went.
Robert Johnson Jr.'s voice leads the way melodically, though the entire set-up showcases a band entirely united by the moment – the guitars, the bass, the drums, the structure; it all works towards the common goal of completely surrounding you with the mood of the music. The leading voice offers the gravel, grit, delicacy and power required to really connect in an intense and captivating way. It's a mighty voice, and in a sense, its unique strength raises the bar for everything else within the ambiance (or perhaps it's the other way around) – in either case, all elements meet the standard beautifully.
They're a tight band, by all accounts. You can feel the energy when you listen, particularly considering that everything has been recorded live. The one-take realness could potentially offer something quite raw and seemingly unfinished, but in this case the band have the experience and confidence to absolutely deliver in just about any setting.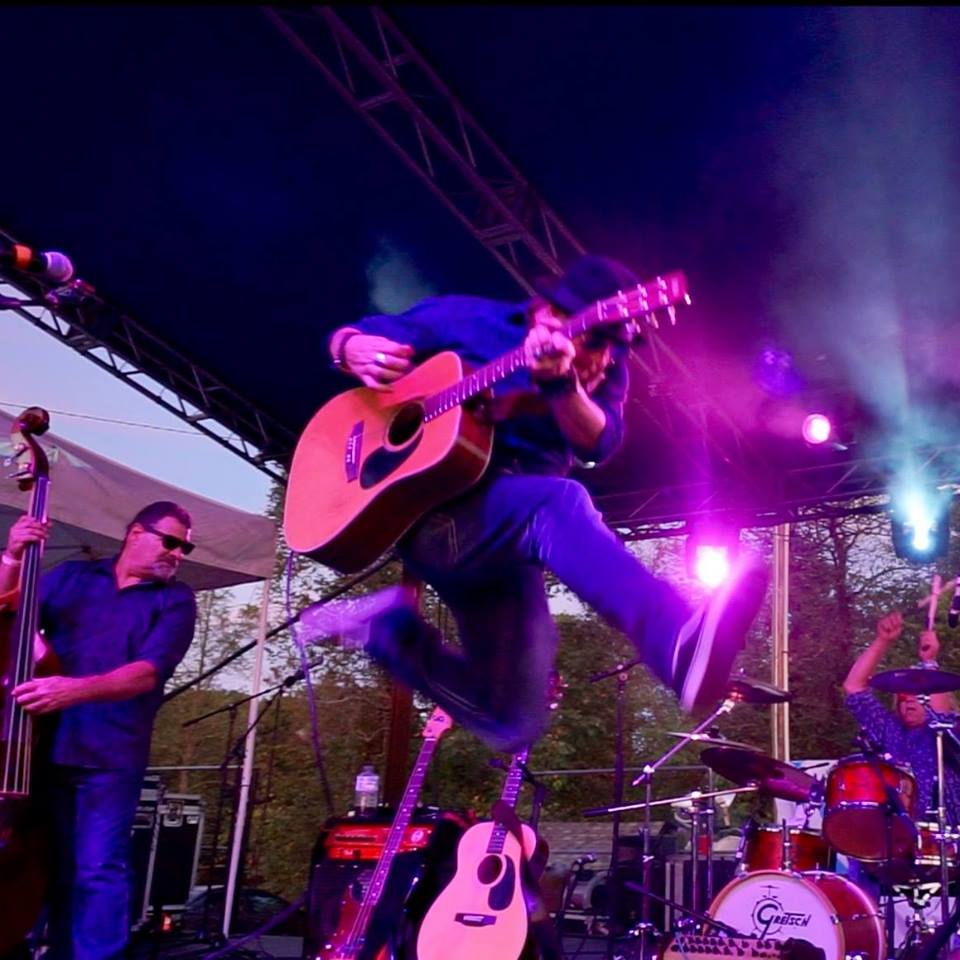 Moses Jones make waves at live shows, setting the vibe accordingly, fusing nostalgia with a fresh touch of character and an undeniable love for the creative process and musicianship in general. The sound is whole, glowing, ready to meet your needs. Their entire back-catalogue has just about everything you could want for that long drive home, or that rainy evening in, or that joyful evening out. The professional touch puts them wherever they ought to be, for whoever may be listening. The authenticity and brightness of classic blues-rock and roll comes through in a deeply organic way, and that's a total pleasure to witness.
Summers' Gone is definitely one of the band's calmer releases to date, the benefit of which is that you really get to focus in on their lyrics, and on the emotional intricacies expressed both vocally and instrumentally. The detail is everything, and yet when the music is this well-crafted – you experience it as a smooth, complete moment of artistry. What makes it connect is the detail though, that inherent passion, that honesty. It gives the words, the melody, and the song's sentiment, so much more weight.
Those who stumble upon the chance this year should absolutely check these guys out at a gig. The live sound is as good, in fact better – more compelling – than anything laid down brick-by-brick in a studio. I'll be listening all weekend, and then some.
Moses Jones are Robert Johnson Jr., Kennon Knight, Joe Williams & Jim Ashton. Stream the music on Spotify. Find & follow the band on Facebook, Twitter & Instagram. Visit their Website for more information.