Before we get into the stylistics and details, this single from Moonroof is a great song – easy to enjoy and a simple pleasure to have fill the room. The building blocks that make it what it is all just seem to fit really well.
Once you get a little further into it, or listen for a second time, there's a nice fusion of influences at work. The sound is pleasantly organic and gives off something of an indie-pop vibe – real guitar parts and plenty of space supports and enhances the leading vocalist's accessible tone and style in a natural manner. When everything unites, particularly for the hook – a moment of real warmth and energy – there's something like a pop-punk feel to the track. I was reminded a little of bands from the early noughties – the songwriting is inoffensive, melodic and thoughtful, and the melodies develop in an interesting yet not overbearingly complex manner.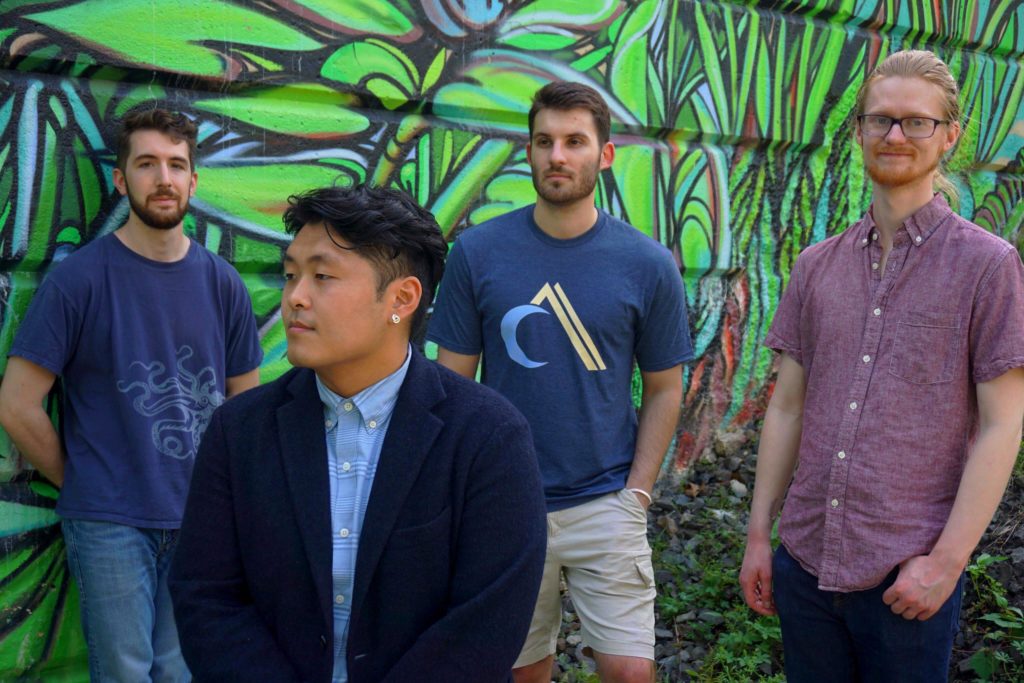 In terms of the subject matter, the band tackle infatuation and modern dating – the video highlights this further as they've gone all-in to craft a story-line with various scenes and details. Today's swipe right nation will likely relate, but this isn't something you take away as unnecessarily quirky when just listening to the song. It's a well written track that could easily pour through among the majority of mainstream radio releases right now. The real-time musicianship is an added benefit, and as you get a feel for the character and values of the band it becomes clear that a live show is where things would really take off.
There are plenty of delicately hopeful riffs, melodies and moments to this song. It's something like when Jimmy Eat World would break things down to the more mellow for a while. A refreshing late addition to 2018's musical catalogue and the Stickman playlist.
Stream the single on Spotify. Find & follow Moonroof on Facebook & Instagram or visit their Website.