There's been an influx of less-than memorable indie hip hop in recent months, that which sounded fairly professional but lacked originality or mood, even authenticity. With that, new projects tend to not excite in the way they used to. Fortunately, this is absolutely the exception. MobBeatz more than delivers, and blows expectation out of the water.
Beginning with Heart, MobBeatz brings everything from a mellow, ambient groove, to melody and rap working intermittently; balancing organic instrumental layers with mild electronic beats. An easy-going, subtle ear-worm of a track, which introduces the artist's smooth vocals and clear love for the art-form in a likable, easy to escape into manner.
Mind Me keeps the organic guitar sound alive and well, feeling like a James Bay remix initially, progressing to become its own thing entirely.
MobBeatz creates a mood with this project, one that beautifully represents the title and this concept of Love Now, Cry Later. While the style is not necessarily innovative, it brings a fresh air of character to a well-loved genre. Think Post Malone, even Lil Peep, but with a crisp, clean and contemporary energy. Quickly MobBeatz' vocal tone, soundscapes and writing style make themselves known and recognisable.
Own Town injects a little darkness and swagger, a late-night groove with a lyrical simplicity well-suited to the anthem-like hits of late. Effective production sees things fall away and rebuild in an engaging fashion. Hints of The Weeknd meet with that hip hop core and keep confidence driving throughout.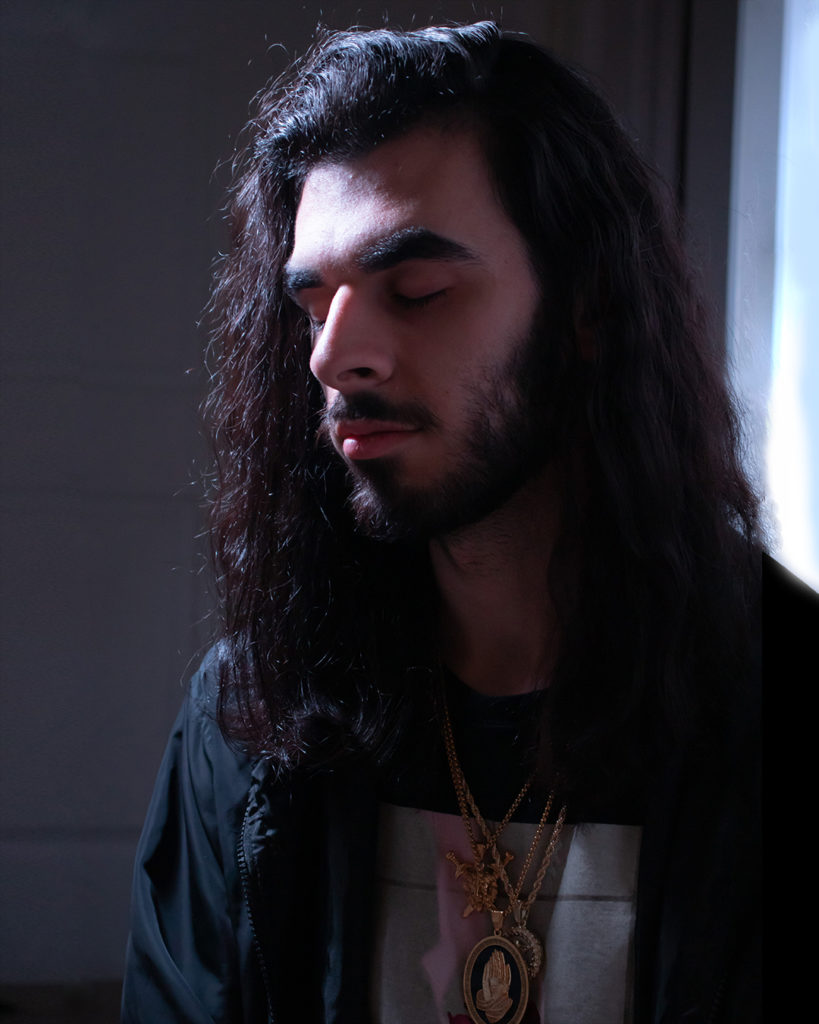 Eclecticism is crucial in an album, and this one gets it just right. Heaven Sent sees introspection and emotion offer a moment of vulnerability, purity and honesty. You get a little closer to the artist here, there's nothing flashy to hide behind, there's just truth, and that laid-back, hypnotic musical minimalism embracing it. Another memorable highlight.
Further hints of struggle, personal difficulties and heartache appear throughout the album. Drug use and relationship troubles walk hand in hand with a clearly uncertain view of the world and the future.
Medicine kicks in as another short-rhyme anthem, well-catered to the current hip hop landscape. Then out of nowhere you get the piano-led musical optimism and contrasting lyrical depth of Stressed. MobBeatz holds nothing back, his truth pours through like a diary reading, and the music creates a powerfully emotive setting in which to experience this. Listeners going through hard times will find plenty to connect with, here and indeed throughout this album – and plenty to help them deal with it.
Medics switches things up again and leads with a relentless, breathless flow and a dark, industrial trap-style beat. Then the deeply thoughtful, melancholic Demons Freestyle takes the performance aspect even further, finishing things up with an almighty bang. An absolute highlight, melodically satisfying, passionately delivered, with addictive vocal rhythms and brutally honest lyrics.
An impressive project, from an artist who knows what's working in music, yet won't allow it to over-power the natural expression and artistry of his creative direction. A strong playlist to turn to in times of struggle or late-night insomnia.
Download the album via iTunes. Find & follow MobBeatz on Twitter & Instagram.