This new project by Mightier Than Me is one that presents listeners with high levels of physical and emotional energy, as well as impressive musical skills, and brilliant songwriting.
Opening track Ole offers up just a taste of what the band are about. The song has a partly acoustic feel to it at times, really drawing light towards the lyrics and the tone of the leading vocal. As it progresses, you're very much a part of this punk-rock sort of atmosphere, though with it being a love song – there's something extremely honest and even quite vulnerable about it. It's a great way to open up the new record, melodically hard hitting and with a hook that imprints it's chant-like sound in your mind; a sense of what's to come is appropriately expressed, although there's unquestionably a lot of variation within the songs that follow.
Get Gone seems to be the first moment at which the band hit full throttle, stylistically speaking in particular. The opening riff cascades it's beauty over you, followed shortly afterwards by a thick and mellow drum beat, and the crisp and passionate power of the leading vocal – so fully supported and highlighted by everything surrounding it this time – the song sounds fantastic. The structure of it holds you closely throughout, the verse melody has enough strength to grab you, then as the music builds up, the harmonies come in to play, the intensity deepens and then beautifully falls away – the emotion and the rhythm are superbly balanced in this song, which creates something that is really moving to listen to.
As the EP moves forwards, this sound the band have created becomes a little more familiar – and with that, comforting. There is no sign of a gimmick or an out of place effort to be something untrue to their art. On the contrary, the band have exercised their creativity and their own emotional depth to create something that both sounds great and feels very real. It's something for melodic rock fans to turn up loud and at the same time really relate to.
To Be Determined has an incredible hook to it; the melody, the instrumentation, the smart and stylish sound of that leading vocal – everything builds up in unison and soaks you in flawlessly crafted music that you can embrace and escape to. This one in particular could easily create a wave through an array of audiences. There's a commercial element to that hook, but there's also a wonderfully alternative, undiscovered feeling to the performances, which is often what people first love about newer bands. This song is undeniably addictive, and a definite highlight of the whole release – a personal favourite, before I heard Howling at The Moon.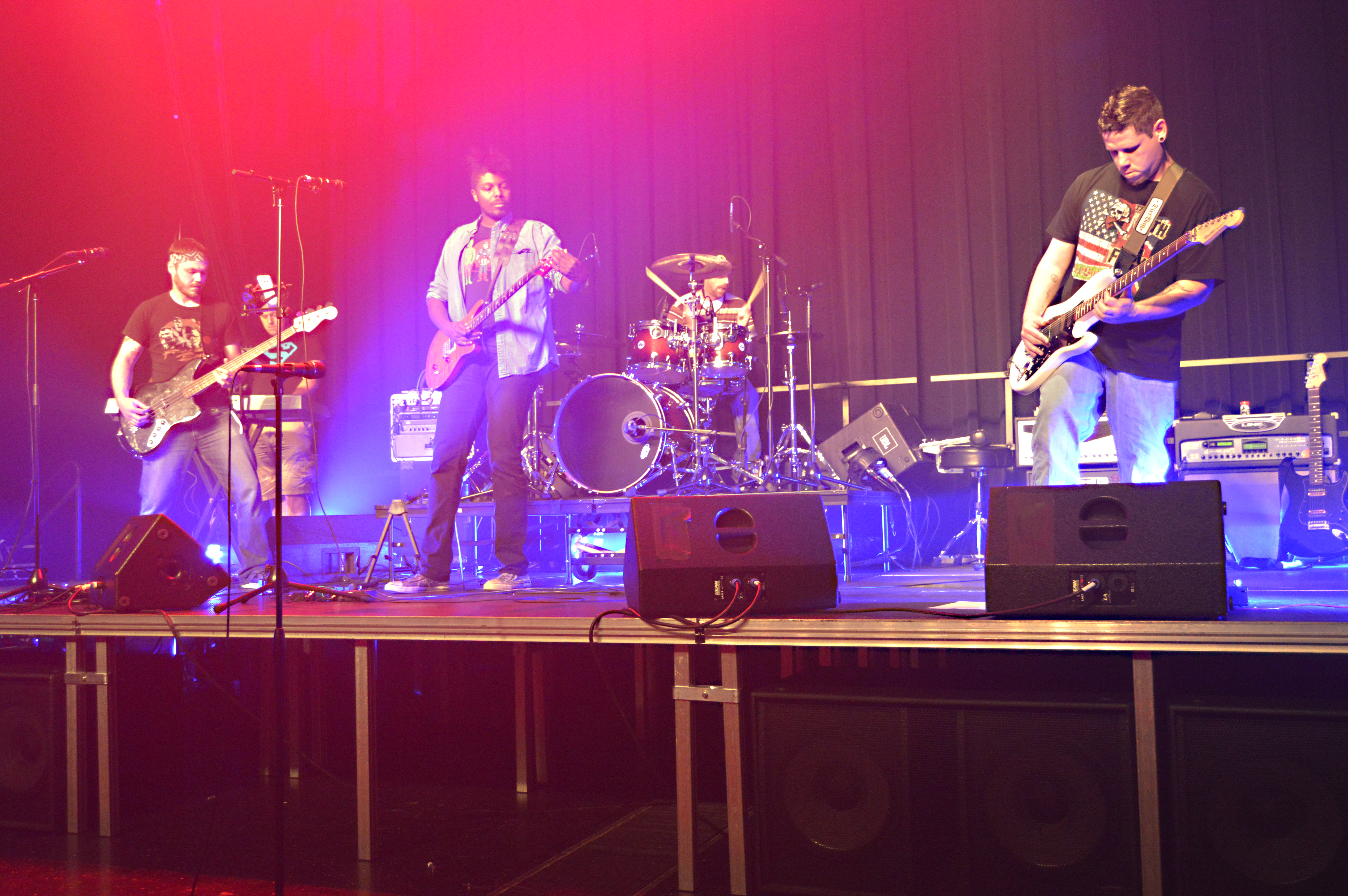 Howling at The Moon is outstanding, yet impressive in a fairly different way to it's predecessor. This track creates an ambiance that soars through your mind in perfect harmony with the implications of it's title and concept. There's a beautifully reflective presentation of storytelling, backed up by vocal and instrumental performances that exude passion and feeling, and supported further by the stunning addition of an appropriately modest yet perfectly placed guitar solo. Another track that demands you play it on repeat.
In addition to the songwriting and musical style of the songs chosen and performed by the band, you also get a couple of remixes included with this EP. The mood shifts entirely for these additional tracks, as does the genre, but it's a pleasant addition and adds a further sense of good vibes to the project. It also opens up your mind to the possibilities that exist within songwriting and music making; the power of a collaboration should never be underestimated.
A good few minutes of laid back hip-hop by Rumy Da Beast confidently yet gently leads you into an immensely dream-like yet hard hitting bit of trance (To Be Determined Remix). Both are completely unexpected and unpredictable alternative versions of the original songs, which is brilliant, and both sound superb in their own right. The To Be Determined Remix is an incredible piece of music, again drawing testament to Mightier Than Me's songwriting – a great song transcends genres and styles and expectations.
There's a lot to be excited about with this release. A fantastic band with an impressive collection of songs and a wonderful realness and warmth to their sound. The self-titled EP comes out December 2nd – pre-order it via the band's Website for just $1.
Find and follow Mightier Than Me on Facebook, Bandcamp, Soundcloud, Reverbnation and Twitter to stay updated and to look out for live shows in your area.