Led by the well-known electronic Chinese DJ/Producer/Drummer/ MICO (LIU WEI), the
JUNGLEMICO PROJECT breaks through the boundaries of traditional electronic music to bring audiences a completely new musical experience.
Having been nominated for and indeed having won numerous awards for their contribution to contemporary electronic music in recent years, the artist behind JungleMico Project is quite clearly and deservedly heading towards greener pastures. One quick listen to his releases and its clear to see why.
From the album of the same name, the track Roaming is stunning – the perfect way to escape the mundanity of a long day, and the perfect place to begin if you're new to this music.
Fusing the chaos of glitch-hop with thick dub-step style beats and a structure that sees the various sub-genres of EDM emerge intermittently, the soundscape is intense but beautiful – lifting you up, energizing the room in a superb manner, and showcasing a deeply creative, professional, skillful and soulful producer; the latter of these being something decidedly rare at present.
Mico pours his soul and all of his energy into his music, and this is why it connects so profoundly. Roaming isn't merely a composition, it's a plus-six-minute journey through manic vibrancy and dreamlike universal exploration. If at one time it feels like a tribal chorus of togetherness, later on it feels like the peak of a night out – that dance-floor smash that keeps everyone moving even when the sun has started to rise. This balance between that which is organic and that which is categorically, electronically sourced, has been so finely executed here. And fortunately, there's plenty more to come.
JungleMico Project's creativity knows no limits. There's a sentiment to express, an underlying gathering of emotions, and this leads the way. Inner Peace Dancing showcases a notable change in direction, though the soundscape is no less uplifting and immersive. There's a darkness now, a hint of thoughtful reflection on life, and still your body can't help but move to the skillfully crafted beat and be calmed by the delicate warmth of the ambiance. Your mind can wander to entirely new depths as this music fills the room.
Viewing & Freedom redirects you once again, still those tribal dashes of humanity appear to guide the experience. A slightly more mellow pace emerges, fascinating levels of detail embrace and mesmerize the listener. The eclecticism between these tracks is stunning, yet never does the level of professionalism or that crisp, clean finish fall below par. This track leads with a few horn riffs that help remind you of the potential of a live show being all the more explosive and entrancing.
7 Night Walk in Brooklyn (feat MC Messy & Thomas Vent) again leads with a mellow and considerate rhythm and soundscape, a spacious set-up – a select few details and vocal snippets add certain ideas and rhymes that bring lightness and something a little more human to the scene.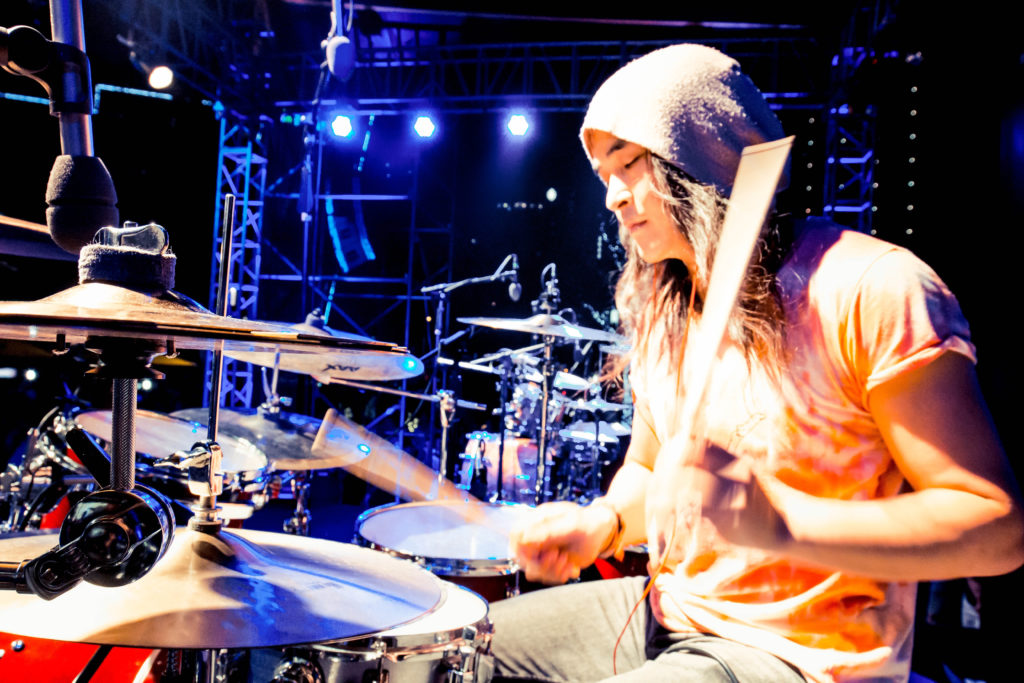 Things take a turn for the all-the-more conceptual and provocative with the composition Beijing Trilogy 1 – SUNSET OF FORBIDDEN CITY. A piece that takes its time to build up around you, utilizing seemingly vintage samples and performance fragments that create a mildly cinematic scene. Intrigue and mystery keep you captivated, meanwhile the simple rhythm of the beat works cleverly to hypnotize. The real melodies and sounds of Beijing emerge later on, brightening the scene and leaving you feeling calm. Close to ten minutes later and the entire track has evolved and become something else entirely. Where there was once quiet, intensity and weight now roam free. The better parts of all JungleMico Project's abilities stand tall throughout this piece.
Roaming in Miao Village feat Aaron Spears further showcases the threads of personality that run throughout JungleMico Project. Even with such great levels of variety and creative freedom, there are traits that hold things together – recognisable layers and details that offer a memorable calling card. This is the work of an extremely talented composer and producer, with an ear for both electronic and organic musicality, and a general passion for music in all of its forms – this translates beautifully as you let this music work its magic for you. Absolutely worth losing yourself within for a while. A pleasure to experience at volume.
Find & follow JungleMico Project on Facebook.