Making clear the distinction between that which is good, musically, and that which reaches just a little bit higher – Micah Woods' single Fast Track is a song that feels like an immediate classic. Bringing together the smoothness of RnB, the excitement of well-structured pop, and the heartfelt honesty and passion of a genuine singer and songwriter, this release offers the perfect meeting between a whole bunch of elements that really make it shine.
From the offset, the song is enjoyable – simply put, you get a sense of something hopeful emerging; a delicate bit of musicianship and songwriting, a beautifully genuine leading vocal performance. As things progress though, particularly as the hook comes into play, the strength of the writing and the set-up really starts to make waves.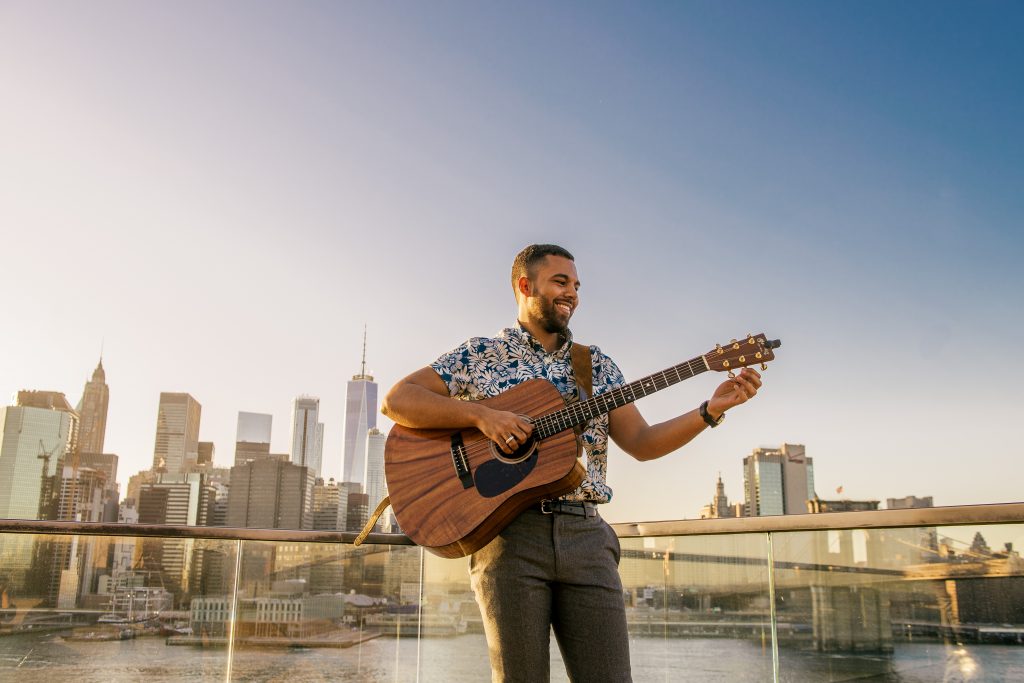 Micah Woods has an incredible singing voice, his ability to switch from the gentle, folk-like verses – these intimate whispers, as it were – to the full-throttle, emotionally resolving and intense choruses, is fantastic. The hook hits with the impact of a nineties showstopper, the key change and the delivery work flawlessly, and the contrast between this and the surrounding sections makes for something immensely satisfying and memorable. The later change to the new melodic flow for the middle-8 also offers something completely unexpected, which makes it all even more interesting.
Fast Track is a song that would play well within any sort of mainstream or independent setting. To break it down though, what you really get is this gorgeously organic fusion of the slightly country-inspired and the much more soul or RnB driven. The instrumentation feels very real, the whole thing appears as if it were being performed right there in the room with you. In addition, the lyrics seem unquestionably open and authentic – the artist's truth comes through in every way. Great songwriting and a brilliant performance. Big things are on the way for Micah Woods.
Check out the single here. Find & follow Micah Woods on Facebook, Twitter & Instagram. Visit his Website for more information.
https://soundcloud.com/micahtwoods/fast-track