Introducing the sublime poetic framing of ideas, the kind that feel deeply human and often breathtakingly truthful in their grit and uncertainty and awe. Artist and songwriter Mia Stegner brings a level of originality to modern music that's immediately and consistently refreshing, and impressive; and a dream to lose yourself within.
Mia's style is decidedly unique – it's something like musical theatre blended with the grit of indie rock and the long-form musings of artists like Regina Spektor or early Laura Marling. It's her own thing, ultimately – and this is clear from the moment Scrambling strikes and immediately lures you in.
Simply a piano and a voice, some dashes of rhythm – the whole thing is lyrically and vocally pure, intriguing for its observations and relatable for its personal honesty. Then the passion and energy rise suddenly, and rise and rise, enveloping the listener in these multi-layered outcries of 'Who is me and who is you'.
Brilliant, what an interesting artist and songwriter – and we're only at track one…
The wonderful When To Run follows and somehow elevates the entire playlist all the more so. Amazing writing, sublime imagery and human vulnerability united in this personal yet strangely distant outpouring of melodies and ideas. Acoustic again for the most part, piano and a select few additional details, with an increasing passion to the performance that breaks hearts and captivates intensely.
The style is varied yet appealing throughout this album, a musician and vocalist of a subtly quirky yet mostly just impressive, naturally engaging approach.
As for the songwriting, Mia raises the bar with ease and refuses to falter. Thirteen original tracks, each one somehow more blissfully piercing and powerful than the last. Tryouts, the third, is a mighty example of this progression, and a defiant early highlight.
Other standouts include the rhythmically engaging and fearlessly self-reflective Re-Quieted, throughout which there are a seemingly immeasurable number of brilliantly impressive poetic references. At such a fast pace, songs like this beg for you to listen more than once – to grab on to and really grasp each thought. Fantastic, addictively so – a personal favourite.
Other Things afterwards hits with stark impact for its softness and sudden sense of quiet longing. The melody is also likably simple and satisfying.
Like a Leech is noteworthy for its organised chaos, as is For the Rats due to its sudden strumming and the harmonies amidst short lines that rise and fall from softness to intensity throughout; not to mention the inspiring central musings that reach out and embrace the listener.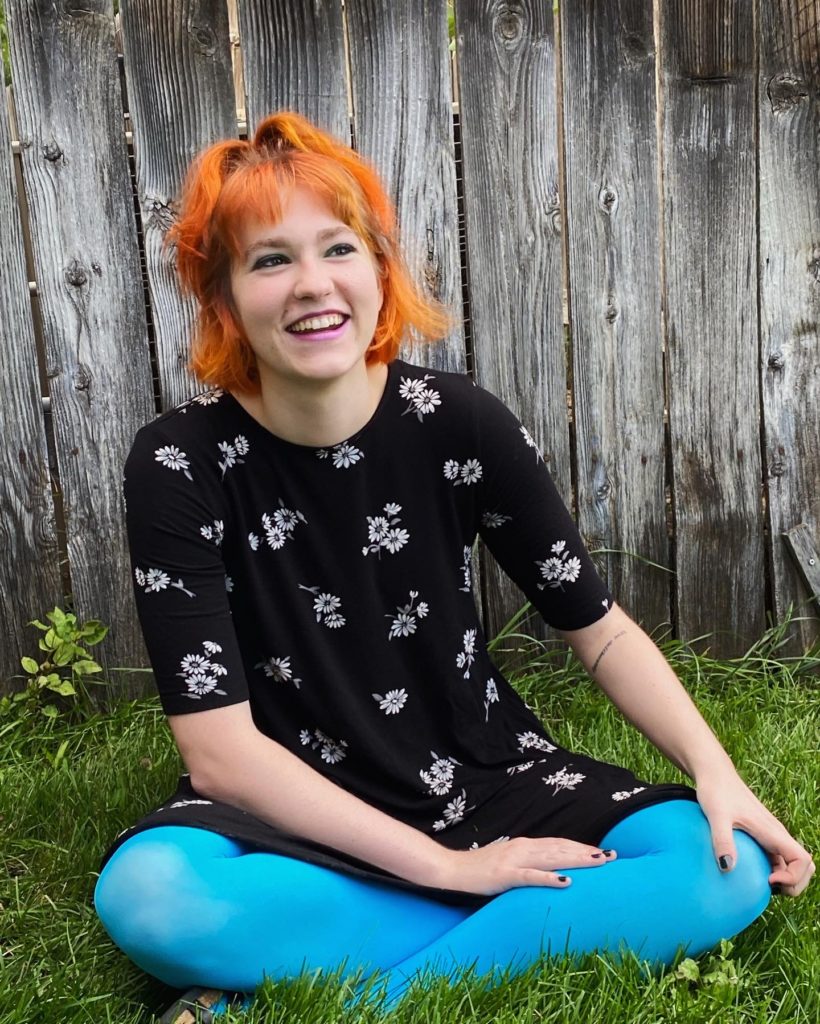 Too many standout moments to mention without rambling on in a manner that would cease to represent the music effectively.
Apples To Oranges, Dust to Dust, is a sensational album – the music speaks for itself. Everything from the lyrical intelligence and purity to the structure, the superb musicianship, and Mia's own meandering, faultlessly compelling vocal delivery.
Far from just another project to write about. This one will be on repeat for quite some time.
Download the album here or via Bandcamp. Check out Mia Stegner on Twitter, TikTok & Instagram or visit her Website.