German rock outfit Memories Of Pain showcase a mammoth exploration of concept and musicality, with their extensive and artistic three-part album.
Split into chapters, we venture through ultimately hours of melodic and hard-hitting progressive rock realms, the likes of Chapter 3's riff-strong Raven offering darkness of story, character of vocal, and precision of musicianship.
Within moments, Memories Of Pain set the mood – crafting audio experiences that blend poetic observations with images and ideas throughout addictively rhythmic progressions.
The Hanging is another highlight from this conclusive part of the process, shifting the guitar tone and production a little, with a pop-punk-style vocal thread and catchy yet immersive design. Later on, Evil Woman underlines the live aspect of Memories of Pain – the sheer tumble and crash of the drums paving the way for an alluring and gripping performance.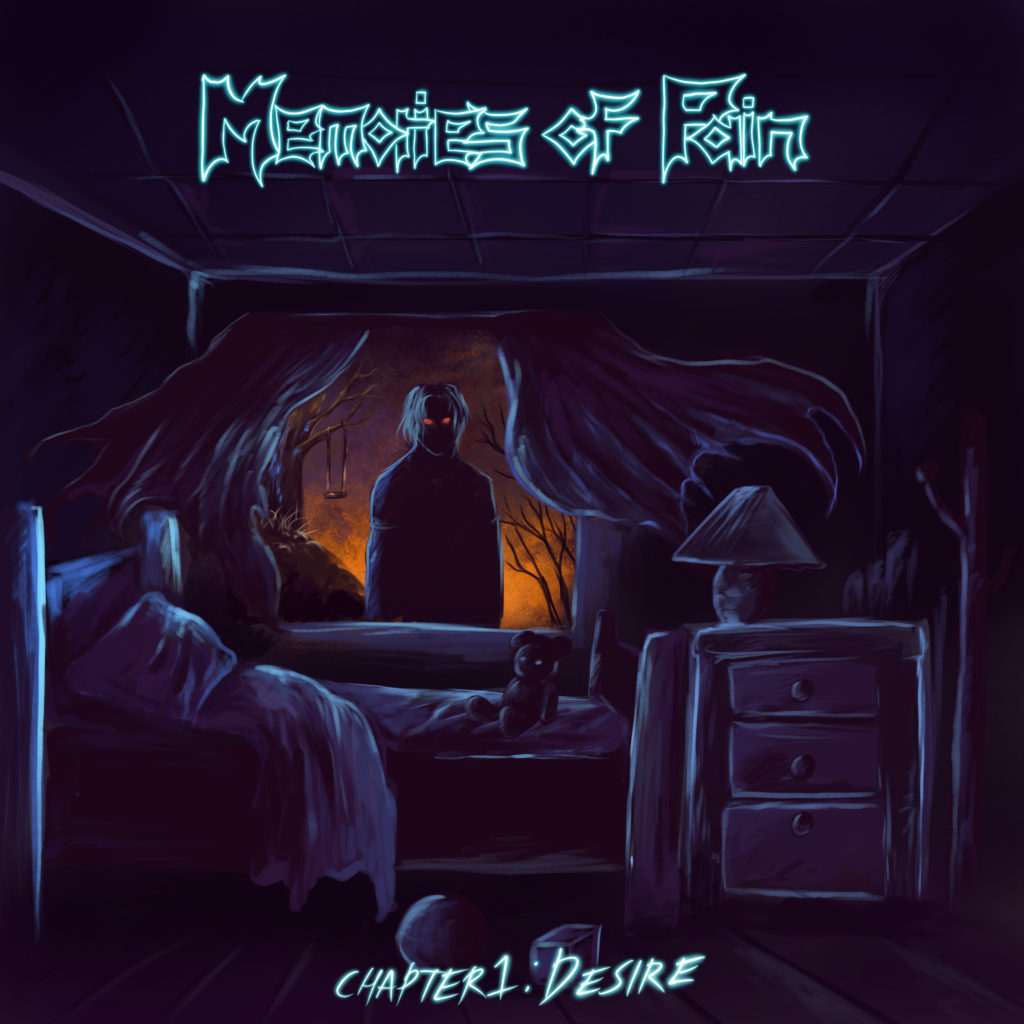 Prior to this, Chapter 1 promised equally melodic and hypnotic tracks, with atmospheric depths that instantly envelop listeners. Desire is a strong example of the levels to which Memories Of Pain are willing to take their artistry. When The Passion Burns is another, heavy progressive rock fullness building up slowly; with clever panning and effects for that wholly overwhelming embrace. An easy highlight, with an unexpected dash of influence from the likes of Smashing Pumpkins.
Always there's a worthy balance between soulful performances and distorted intensity. The band deliver with heart and skill combined, making this three-part journey more than worth the repeated visits required to truly connect with each song and idea.
From Chapter 2, another power-chord-led, punk-rock backbone elevates the melancholy and imagery of Sad Dark Eyes – an experimental, other-worldly highlight for its use of space and expressive vocals combined.
Committed to the cause in every way, Memories Of Pain hold nothing back in terms of both skill and story for this project. In the same instance, they showcase themselves to be a masterful rock band – more than worth looking out for on the live scenes.
Find Memories Of Pain on Facebook & Instagram.