Eleven original tracks, soaked in classic soul and blending organic instrumentation with a fresh contemporary writing style – what's not to love?
Max Vizion has crafted a refreshing yet nostalgic album of stylish, engaging tracks for this project, and the eclecticism and heartfelt intentions showcased throughout help really elevate the whole thing way above its peers.
From early live drums to smooth and confident vocals, by way of personal drive and references to rock legends as much so as modern life, Tombstoned starts things off with a flicker of jazz and clean-cut vocal rhythm.
Movies In The Moonlight then keeps this realness and clarity alive, walking you further down the smokey street of jazz bars and classic soul. Great riffs, an anthem-like vocal hook, blissful good vibes – a definite early highlight. Mac Miller had achieved a similarly laid-back, melodic sound on some recent projects, as had Tyler, the Creator.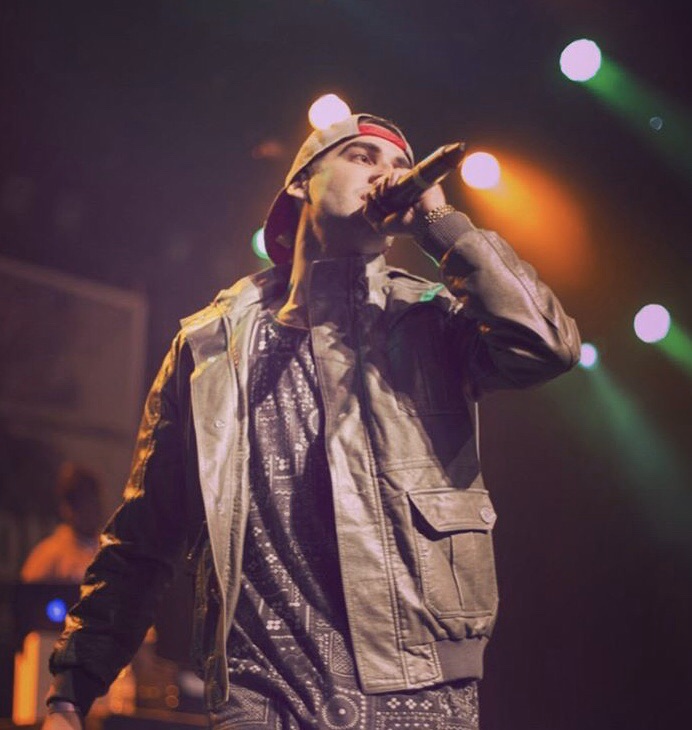 Melody and sound design play huge roles throughout this album. Max Vizion underlines a clear love for music in all of its forms. A top level lyricist by all accounts, bringing together intelligent bars and unquestionable openness and optimism, but that musicality really helps give the whole thing further edge and appeal. I Like My Chances grabs hold with another infectious hook and a captivating story-line.
Things get conceptually heavy for Robert Horry, a touch of darkness balances things out and lays bare another side to the rapper and artist – deeply considerate writing stands tall in new ways. Then, during the latter half, we get a few ups and downs between weight and lightness, anthems and dreamlike, delicate moments – Heavy to Fade Away growing more hypnotic in the falling softness, before Rollercoaster kicks in with a Jay Z style brightness and city-like vibrancy.
Stunning vocals accompany a jazz-kissed soundscape and rap rhythm and lyrical backbone that engage and compel for the superb Another Chance. Then Best Shot quickens the pace and delivers an inspiring, motivational outpouring of ambition and dedication; which is followed on perfectly well by a beautifully upbeat Dreams Worth Living.
A profoundly uplifting Shades Of Blue breaks hearts and inspires all at once to bring things to a powerful finish. Another defiant highlight, lyrically thoughtful, musically immersive, ready to give you those unmistakable shivers when you turn it up loud. A fine way to go out, and a lasting reminder of the creative strength and unmissable artistry of this entire album. Max Vizion is re-working the tone of contemporary hip hop in a smart and beautiful way. Not to be missed.
Find & follow Max Vizion on Twitter & Instagram.