Marton Juhasz' latest creative project kicks off with a track that makes certain to draw your attention from afar – not with volume or quirkiness, but rather, with the quiet, artistic lull of a choir of voices united in a melodic smoothness.
Sea Of Uncertainty is a piece intended to represent its title's sentiment in relation to the artist and the creative process in general. To introduce this album in such a way is quite brilliant really, particularly when what follows is a quickly impressive and colourful jazz instrumental entitled The Curve. You're involved now, and there's something comforting about the composer's connection to this art form. The music is far from simple, on the contrary – it's complex and unpredictable; it's jazz with grit, with sadness and unsettling energy, and it captivates in being this.
Little Prayer is a musically beautiful track with a memorable and rather addictive leading riff. There's a gorgeous sense of creative freshness to this, it feels partly trip-hop like yet wonderfully organic at the same time. A few simple layers make up the journey, precisely united for this sentimental ode to a higher power, and that's all that's needed.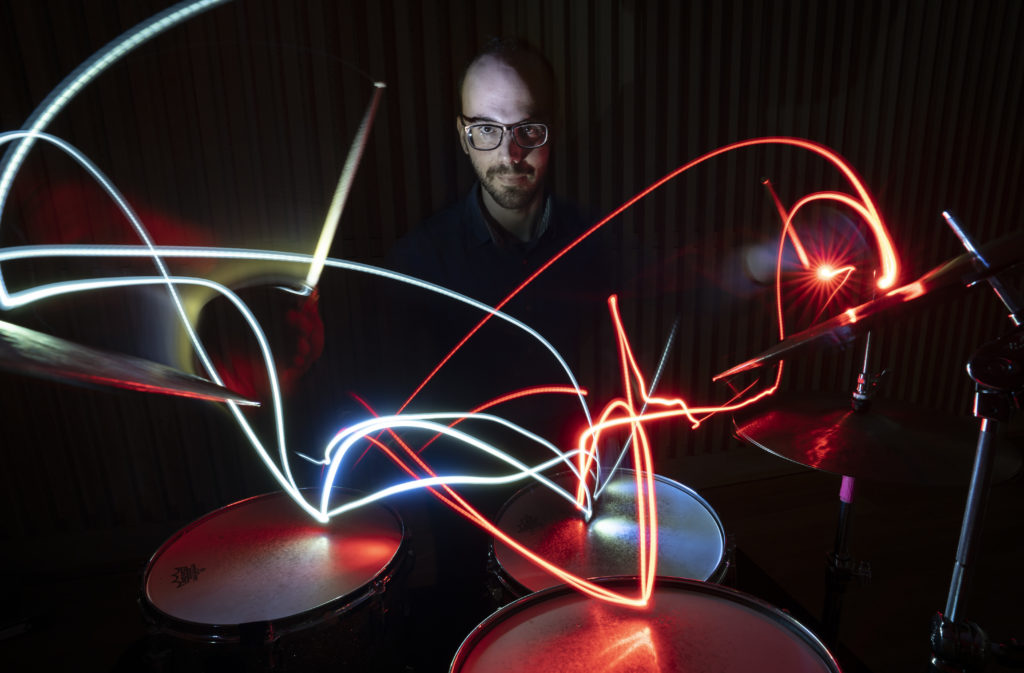 As the album continues, there's familiarity to many of the building blocks – the piano style, the stray notes, the voices – but apart from this, there's a vast ocean of eclecticism to be experienced. Every composition was crafted out of some deeply thoughtful phase in the artist's life. There's meaning to each expression, and whether you consider these or not (though you perhaps should, at least once), there are a clear series of emotions and places your mind wanders to as the tracks pour through. It's likely to be a unique experience for each and every listener. Levian and Industry are both fine examples of this, creatively bizarre and compelling all at once.
Stino lightens the mood and brings back the warmth of a smokey jazz bar and some delicate soul. Afterwards though, Wolves Gather Under a Winter Moon re-injects cinematic weight and intensity into the project. Flickers of electric guitar and a wash of reverb help make this piece really stand out. Spellbound follows and contrast is utilized perfectly yet again – a softly soulful, entrancing song, and the first moment at which lyrics take a front seat.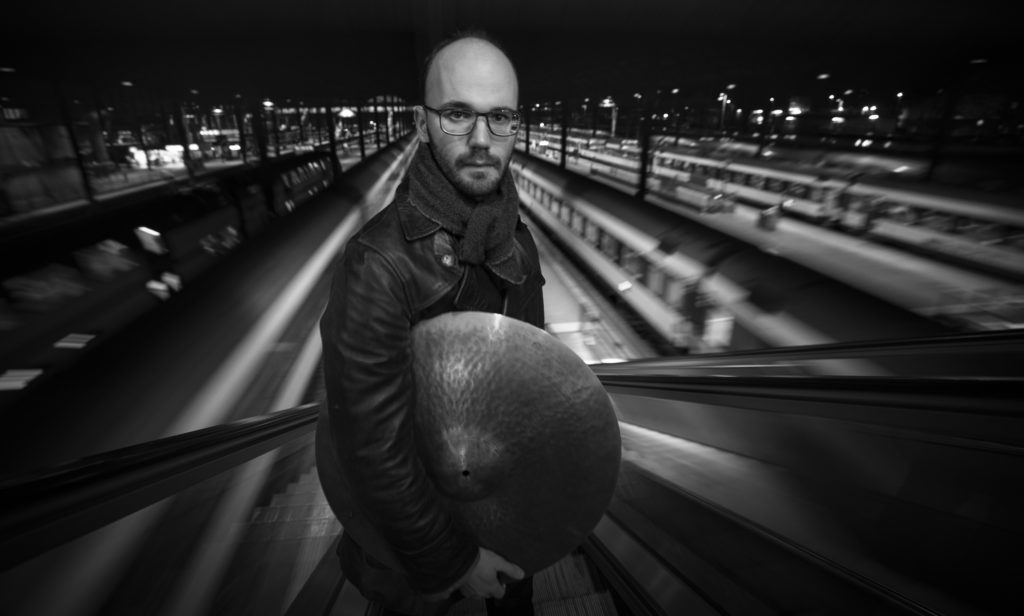 Camels In The Sky lets the freely meandering nature of classic jazz fill the room with colour and positivity once more. Strange Glow afterwards uses simplicity and space to allow the listener a warm moment of quiet – within which their minds can wander, or wait peacefully. A simple bass-line walks you through the streets of somewhere distant.
Run brings the album to a finish in a manner reminiscent of the very way it began. The experience comes full circle, these voices perform in a theatrical fashion, joined by specific instrumental dashes that help create a sense of mellow busyness. It's not often that a project so eclectic and free as this comes to light these days. Marton Juhasz and his team of highly skilled musicians have done a fine job building such an expressive and hypnotic playlist. Absolutely worth exploring.
Download or stream the project here. Find & follow Marton Juhasz on Facebook & Instagram or visit his Website.