This is the sort of the album that is damn near impossible to review because you get so swept up by the good vibes – it's difficult to even think about writing as these songs pour out around you. Nevertheless, Live At Unit J has been heard and appreciated several times now, and this analysis, as it were, is purely to encourage you to revel in the experience as well.
From the opener Winding Wheel through to the end of Get Out My Life, Woman, the music is crisp, energetic, organic, and detailed to the point that these two songs alone make for a beyond ten-minute experience. As One More Day begins to play, the mood settles down a little (just a little), giving you a mellow moment to reflect on what is taking place, and to genuinely acknowledge how very deeply you've fallen in love with this band. Mama Juke have an incredible sound; it's raw, it's real, it's beautiful and vibrant, and on top of all of this – their songs are fantastic, offering classic after classic and with every track proving to be as addictive and uplifting as the last.
Occasionally when you get a 'live album' from an artist or band, particularly those in the underground or independent categories, it's difficult to settle in to the feel of the songs or to appreciate the musicianship or skill or passion – simply because they're often a new art form, free from expectations and with little for you to immediately sing along with. In this case, the live album is the perfect introduction to the band – the realness and raw energy of their music is best witnessed in this setting, and this particular recording has captured an absolute series of moments that really make for something special.
Through Ticket To Ride & Peachy Keen, more so during the latter, the vibe takes a turn for the seductively blues-rock – complete with a stream-of-consciousness-style guitar solo that just calms and comforts you to your very soul. At almost seven minutes long this particular track leaves you lost entirely in the music and the moment. The very instance in which the guitar and vocal melodies arrive entirely in tune with on another makes for something surprisingly satisfying and completes effectively this few minutes of musical brilliance.
Magnolia Skies presents audiences with a delicate acoustic offering initially. There's an emotional, poetic feel to this song – the leading vocal seems softer at first, the lyrics seem deeply reflective and expose a somewhat vulnerable side to the band. Pay No Mind makes for a stunning follow up. and this is perhaps a good time to break down the building blocks of this project for a closer look.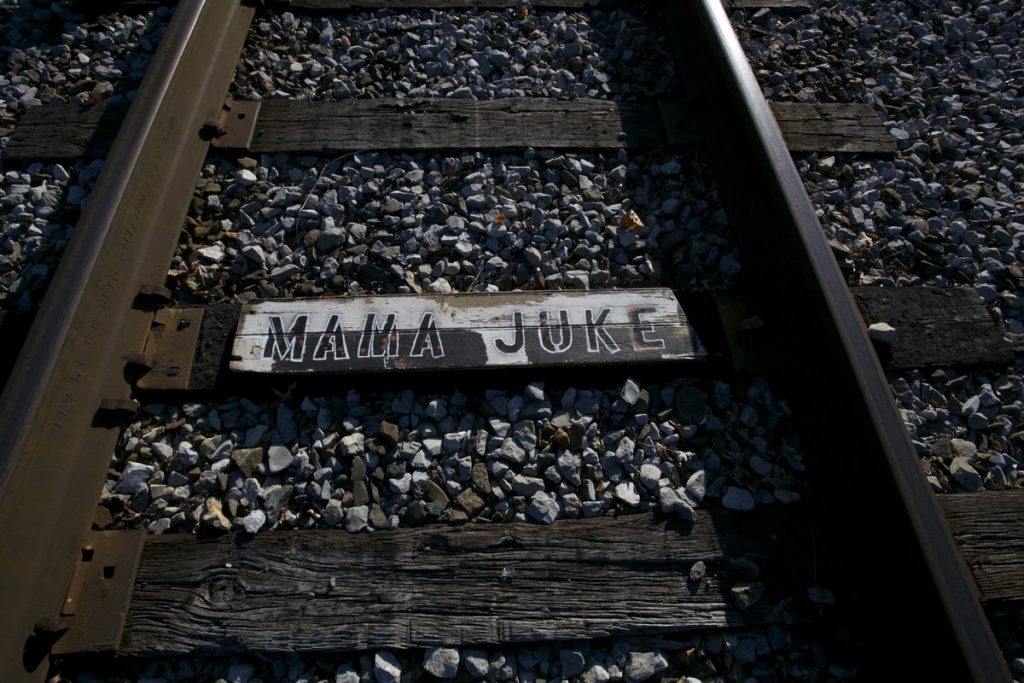 The musicians that make up Mama Juke are unquestionably skillful, creative, and passionate when it comes to crafting and performing both original and familiar songs. The leading vocalist carries each and every melody with emotion and grit and accuracy. The instrumentation maintains that organic feel yet fills up every possible void with warmth and energy and optimism. When the originals come into play, the songwriting has you gripped, and this album in its entirety is massively appealing and, in my experience, fails to lose its appeal – even after listening well into the double digits. This is faultless and beautifully captivating blues rock at its utmost melodic and authentic.
Once I Was presents another moment of subtlety as the penultimate song of the collection. The story telling draws you in here, the progression of the lyrics, the ideas, the harmonies, the harmonica – the whole thing surrounds you like some long lost classic from the dawn of blues rock and jazz.
Things come creatively to a close with the colourful and notably Beach Boys-like Key Of Be, though maybe that's a personal observation. The song has a distinctly full and pop-like vibe to it, the thread remains of course, but there's just a touch of something new that reminds you how musically passionate and versatile the band really are. It's a clever way to finish, and really it marks the end of a thoroughly enjoyable listening experience that is more than worth embedding in the long term playlist for music fans across genres. Those who are lucky enough to catch the band at a live show, categorically should – seize that opportunity; let us know how it was in the comments.
Download the album via Bandcamp. Find & follow Mama Juke on Facebook, Twitter & Instagram. Visit their Website for more information.