Freshly inspired by real life, authenticity, and the 2017 album of a similar name, Love Will Prosper is a softly striking new hip hop single from artist and rapper luvvvnomore, and it's one that subtly but surely leaves its mark.
From the opening moments, the New Jersey-raised artist creates a dreamlike sense of calm with a delicate soundscape and tired, intimate vocal delivery. Classic rap comes to mind, jazz-cafe vibes and a sort of spoken word, reflective depth.
As the track goes on, these strengths grow all the more impressive – the song itself becoming fully immersive, connecting for its sheer humanity, and captivating with bar after bar that's poignantly on point and refreshing to catch.
* * *
"This ain't conscious rap, this is simple common sense." "I'd rather die a legend than to be a living trend."
* * *
There's a lot of accessibility in lines like these, but what helps them reach out is the fact that there's so much of a personal, specific nature found elsewhere. This is the artist's story, there's a journey at its core, and the result is something we can all learn from and appreciate – particularly during such difficult times.
On rolls the beat, this rising synth riff and contrastingly deep vocals in the distance, and once again we're compelled by this calm yet breathless, relentless outpouring of bars. luvvvnomore has the kind of smart and sharp delivery and performance style that breathes confidence and self-awareness into the room. No quirks or filler necessary, the bars do the work and the soundscape softly envelops you as it does.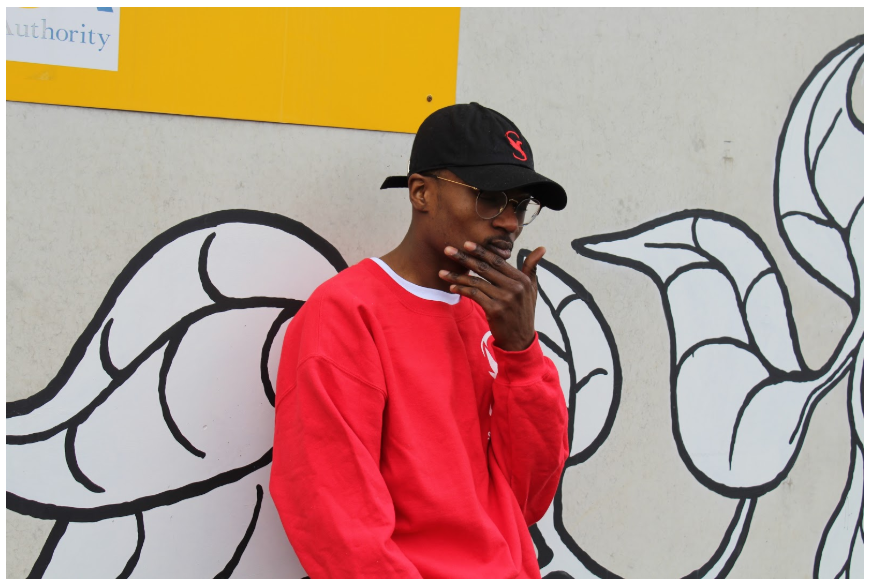 Touching on everything from hard work to politics, realism is a huge part of this style and sound, and with every revisit it becomes all the more clear that luvvvnomore is paving his own way, working hard on the dream and embracing the process at the same time.
A powerful tune, easy to escape into, with more than a few inspiring, engaging references. There's even a simple yet equally hypnotic set of animated visuals to back up the experience. Enjoy.
Find & follow luvvvnomore on Twitter & Instagram or visit his Website.