Ambient, hopeful soundscapes and soulful performances – eight original tracks and a consistent level of poetic depth – Inside The People is a collaborative hip hop project featuring a uniquely passionate undertone and a multitude of impressive tracks.
The opening and title track is absolutely the perfect starting point. Not merely the good vibes it introduces as, but later a clearly energizing, melodically supreme hit that powerfully leaves its mark. A brilliant soundtrack meets with breathless rap vocals and an immensely catchy hook, making this an addictive hit in itself, and the ideal way to kick off the album.
As the project goes on, this concept of going Inside The People proves all the more intriguing and conceptually deep. Throw in more than a few emotive piano progressions, consistently captivating vocals and story-lines, and you find yourself fully immersed in this world of considerate thought and endlessly impressive musicality.
There's a touch of retro, nineties pop and hip hop to certain tracks, which really just furthers its reach and adds even more flavor to the mix. My Friend Hip Hop is a definite example. Then afterwards, we get the synth-play and dreamlike creativity of Did It Again, and so we're impressed, yet also reminded of how versatile these artists really are.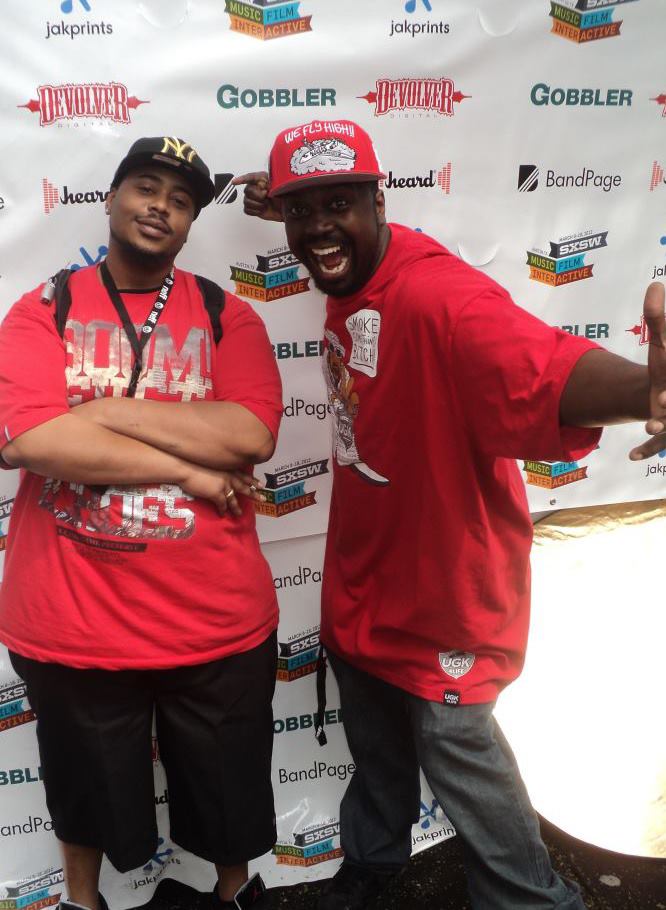 By the time Let It All Out No Questions hits the room, we're familiar with the personality and tone of these rap vocals, and we've come to expect the unexpected production-wise. A touch of an Outkast-like sense of artistic freedom comes to light on a few occasions, perhaps a dash of N.E.R.D, but really the whole thing is currently fresh and cleverly characterful.
On top of great music, a quality playlist, there are more than a few underlying issues and topics at play here, lyrically, and these tie in cleverly with the mood of each track. With each revisit, you notice more and more of these intelligently framed intricacies and observations.
During the latter half, 40oz Poetry is another easy highlight – this fine fusion of memorable melodies, anthem-like unity, a hint of Gospel and plenty of rap-vocal-grit, works wonders to reinforce the passion and truth of the writing. Then we get the nineties RnB smoothness of Pray For Me, a welcomed change in direction and another example of versatility.
At the penultimate moment, That Feeling rains down with stylish rhythms and yet another fresh rap flow that effectively adds a late-night, chilled yet tripped-up vibe to the playlist. Then You, Me and Mary Ann brings in one last wash of intentional depth, with a delicate, organic soundscape, partly acoustic, with a warming bass-line, and a rap vocal that holds tight to your attention right the way through. Brilliantly crafted, classic and nostalgic again but still managing to feel like a fresh take on a simpler time.
What an album, enjoyable through and through, and incredibly impressive. Hopefully there's plenty more music and live shows to follow.
P.A.T and Los Musick will be on SHADE45 this coming Saturday, 6-8pm – make sure to check that out.
Download or stream the project here. Find & follow P.A.T on Facebook, Twitter & Instagram. Check out Los Musick on IG or visit his Website.