The power of the internet – a short video clip, taken on a strangers phone; shared, loved, and shared, and loved – and suddenly, something new and wonderful has made your day that little bit more special.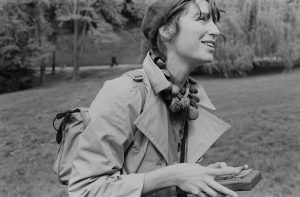 Lior Shoov. If you aren't yet familiar with her art, you will be soon. Every single video showcases a stunning performance from a thoughtful and immensely talented free spirit. Reminiscent of nothing ever heard before, really; a new kind of music. A raw style of art. The purity of the performances; like watching someone express a specific emotion somehow, just by making sounds – whether with her voice, her ukulele, her hang drum; whether a street performance, or in some room or studio; whether with an audience or not – something beautiful happens.
Her writing suggests thoughts of a deep and experienced nature, like someone who has seen the dark and light parts of the world a few times over, but when she performs – she appears as someone who has no fear.
Lior Shoov. Look out for her – Vimeo, Facebook, Website – Go forth and witness what it sounds like to be free.