Exploding into the room with this latest EP release, Legendary Zeroes provide you with the high energy dance-hip-hop fusion required to see the summer in with a bang. Make It Rain (Ft. Kayla Fisher, David Davis) starts the fire, an infectiously upbeat and memorable piece of music, showcasing brilliant performances and superb production – the track hits with impact and lets you know from the offset what it is that you're about to experience. Having said that, eclecticism is overflowing on this project – the features vary and so the style and sound of each track has something unique to roll with.
Cha-Ching (ft. DJ Hustle, Katy Carmichael) takes things in a new direction, although the crisp and multi-layered style of the music remains. The hip hop side of the spectrum stands a little taller here, though it's fused with a notably vibrant EDM edge still – really giving it character and energy. Instafamous follows and is perhaps the most iconic or striking song of the entire collection. The subject matter is likely to hit home for the majority of listeners who've witnessed the unfolding world of Instagram-fame. The track itself presents a characterful performance alongside of a simple electronic backdrop, a fairly down-tempo rhythm. The lyrics make you want to listen to every line – to seek familiarity or understanding perhaps, or to look out for those essential moments of wit.
Too Busy Winning (Ft. J.Bone) continues down the pathway of modern life and pop culture references. A simple riff plays out alongside of a thick beat, creating a fairly spacious soundscape that allows the rap vocal to really shine brightly – and the accompanying moments of melody. The track is well crafted and alternates between the light and the heavy. It's thoughtfully placed within what is, for the most part, a supremely high energy playlist.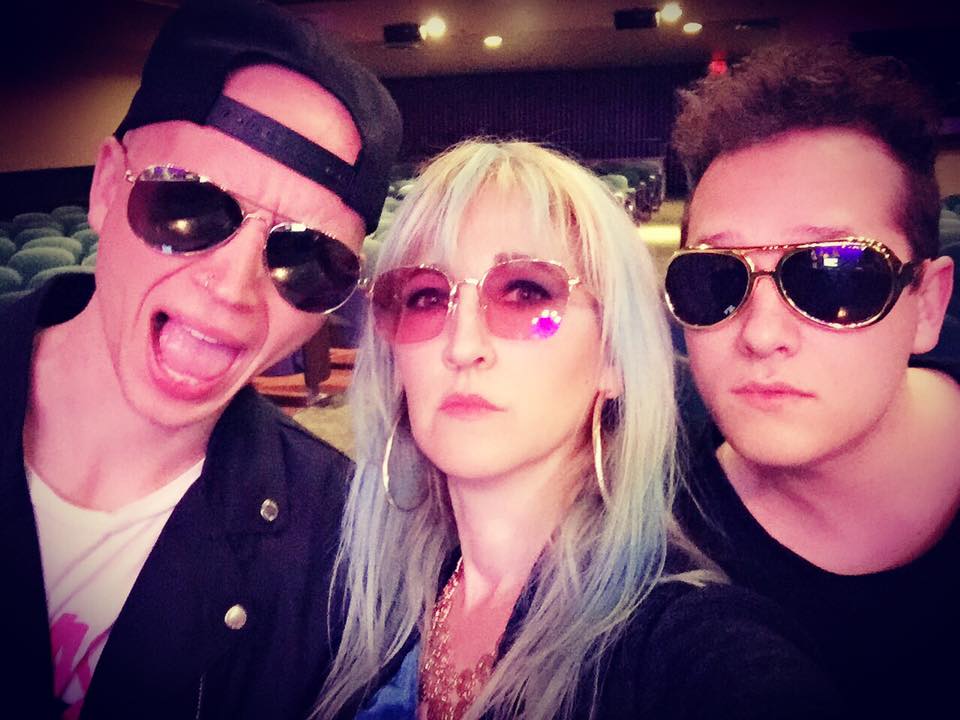 Opening with the simple repetition of the all-familiar and quirky suns out, guns out – Summer Sensation, again featuring the now familiar vocals of Kayla Fisher, leads you through an appropriately joyful arena of music that fits the mood implied by the concept perfectly well. There's a classic and even slightly nostalgic aura to this one, feeling like a pop hit from a simpler decade. Flawless production once again makes for something that flows smoothly, with colour and precision; carrying the energy of the piece brilliantly.
Can't Stop Us [ft. Kelsie Watts, J.Bone] brings things to a close, a cleverly crafted track that starts off as if it were a simple dance-pop fusion – mighty vocals and intense synths – but later evolves to be something pretty unique and originally structured. This meeting between hip hop and EDM works well in this setting, there are plenty of melodies to get addicted to, and the overall changing energy of this and in fact the whole collection is likely to leave fans of contagious pop anthems feeling hyped and ready to take on the weekend.
What's great is that there's a definite sense of the alternative to all of this. The performances are on point at every moment, the soundscapes are creative and always hit with impact, and the concepts are simple and reach out to the masses in a relatable way – one that focuses primarily on, essentially, having a good time. Everything you'd expect a Clubotomy to do for you.
Legendary Zeroes are making huge tunes, the likes of which are creating quite a storm across platforms and radio shows right now. Stream the EP on Spotify. Find & follow Legendary Zeroes on Facebook & Twitter. Visit their Website for more information.