King In The Belly are almost exactly the kind of band I've been on the lookout for in recent months. They approach rock music with an awareness of effective songwriting, structuring, and contrast, so their music builds up from delicacy to intensity in a hard-hitting and genuinely passionate manner.
This single, Behind, feels as if it comes with a hint of influence from the likes of Pearl Jam and Radiohead alike, but this is a thought that formed just briefly within the journey. From the offset, the gentle and raw indie-rock essence and the space paving the way to a simple but mighty hook section feels like something totally new and emotionally expressive. Then as the song continues, the latter half sees those comparisons fall away even more so.
The instrumentation finds its feet superbly during the later moments, the contrasting guitar work between the meandering melody and the rhythmic chord progression works beautifully. Even the leading vocalist, whose tone and intensity are perfect for this kind of song, still remains fairly minimalist and only presents the absolute essentials throughout the track. There's no overloading of lyrics, nothing is there that doesn't need to be. Its a subtle and classic feeling, alternative rock hit, and on top of this – it's interesting. It intrigues, lyrically and in terms of the build-up, and there's something very mysterious and authentic about that leading voice that delivers things well.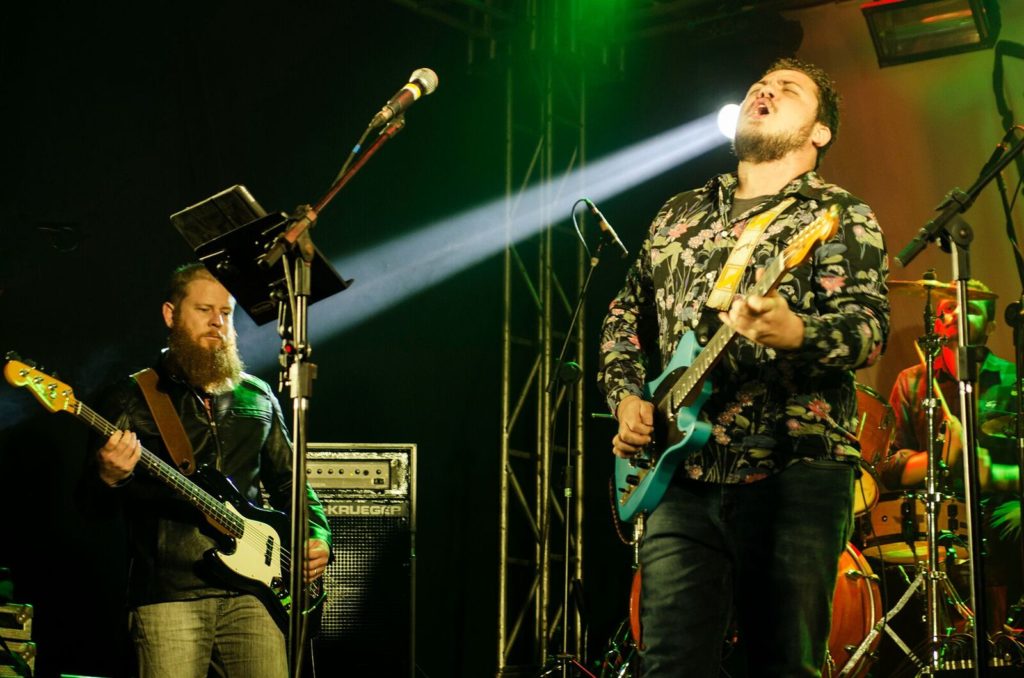 King In The Belly are a band making music that means something to them. You can hear them lose themselves in the moment as this song builds, the verses roll along with simple softness and thoughtful poetry, then the hook sees the energy storm sky high – the pace picks up, the layers increase, the details within the music (the guitar work, the beat, the unity between all elements) – a new scene in the story smashes onto the stage. It feels huge, but cleverly – there are only three words uttered lyrically; the vast majority of the effect is in the lingering of that central idea and in the details presented by the musicianship.
Later on, some further lyrics indicate a little more of a possible direction, and here the instrumentation veers off on a slightly Southern Rock-like pathway. As stated, it's incredibly interesting, unpredictable, and beautifully immersive. I look forward to hearing more from these guys. A live show would be a must.
Find & follow King In The Belly on Facebook & Instagram. Visit their Website for more information.