Brilliant rock vibes pour through with a fine fusion of classic progressive and contemporary song-writing for this brand new album from Baltimore's Kevin Strasser.
Introducing the album is the leading single The Runaways, a powerful and immersive, near five-minute epic, which unites addictively distorted, high energy guitar work, drums, and nostalgic, theatrical vocals that captivate and connect.
Not only is the sound incredibly impressive, the performances and production alike, but the story-line intrigues and compels for its originality. And these traits ring true throughout Summer's End For The Runaways. The collection in full is a progressive rock science fiction concept album, which tells of the adventures of characters Gem, Ari, and Lyra – "three misfits who bond for a night of hijinks and mischief in the glimmering city of Nysa, after a chance encounter on a late summer's evening."
Throw in some sensational guitar solos, and a genuine full-band roar of energy and unity, and Strasser quickly seals the deal as one of the new rock scene's most appealing, interesting and worthy artists.
The State Of The Union is another stand-out, -the dramatic tumble of the drum and the sublime passion and intensity of the opening guitar riff quickly invite a vast feeling of escapism within the walls of the track. Here Strasser tackles insecurity and directly addresses the listener in a thoughtful yet also deeply personal way. A great switch for the hook injects an addictive, anthem-like moment of melodic embrace and vulnerability united. Really unique, an interesting set-up and song.
With Ghost Stories we get another side to the sound – a piano-led, again mildly theatrical delivery, with a fine use of contrast to what came before, and a more intimate vocal line that utilises poetry and breathy softness to set the scene detail by detail. Kevin Strasser creates worlds with his music – these aren't just songs, they're entire stories and experiences.
Showcasing another hit of versatility is an acoustically rhythmic and joyful The Warmest Winter – a completely unexpected, progressive rock track with a folk-pop set-up and decidedly optimistic vocal melody.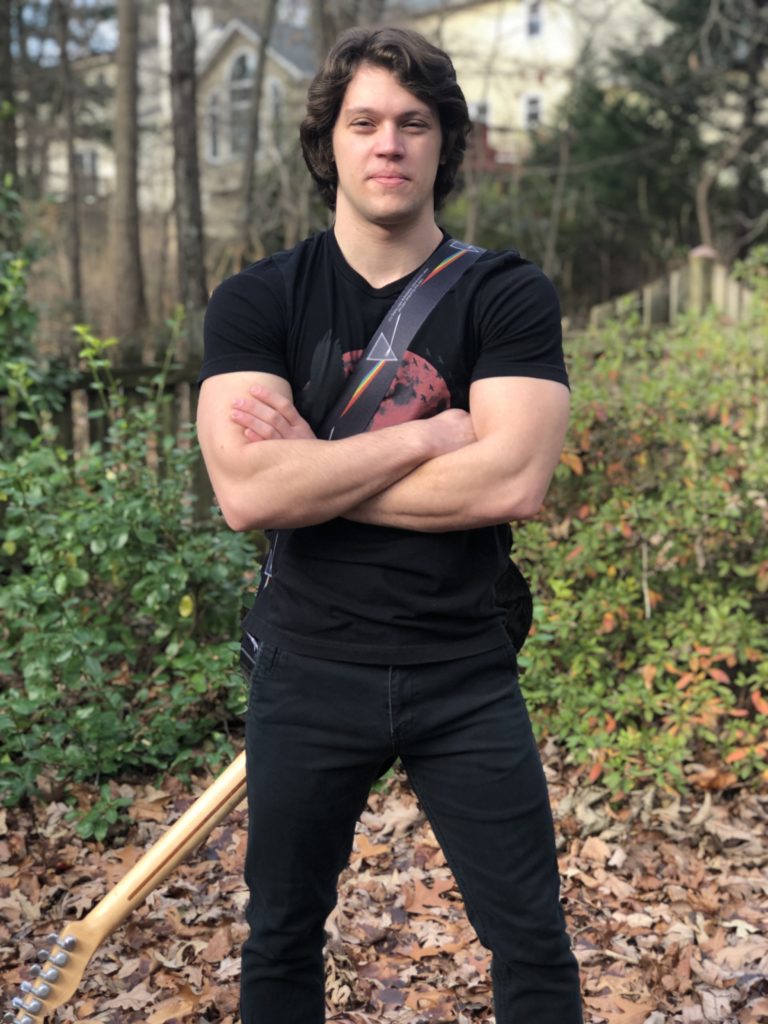 Towards the end of the album, Three's Company softens the mood again with a spacious, gentle introduction, and a deeply personal call-out to a significant other. The song soon rises up to welcome in a near funk-like level of movement – a stunning instrumental in full, loaded with unpredictable left-turns and multiple layers of energy and colour.
Afterwards, Raiders is another easy favourite. Blending the knees-up pace and fast-fingers of Celtic folk, with that progressive rock distortion and a long-form melody that keeps things relevant to this project, the track again creates a new world of intrigue and intricacy.
Brilliant, superb song-writing, musicianship and production, from a clearly versatile yet still consistently true to his own creative roots artist. Vastly impressive, right the way through.
Check out Kevin Strasser on Facebook & Instagram or visit his Website.