Kicking into gear with a high-octane retro electronic anthem entitled Red Wine Nights, Kevin Borland's new album wholly encapsulates its vision as with the previous release Hive Mind.
The opening song explores two concepts relating to the album title. Staying up late and drinking red wine is the simple side of it, but then there's the reference of a spouse referring to self-indulgent creative projects as 'talking to dead people', which also unites with the idea of exploring DNA with software; Borland's day job.
There's a whole lot going on, in short, and the progressive rock set-up of Red Wine Nights introduces this chaotic yet purposeful mind-dump perfectly well.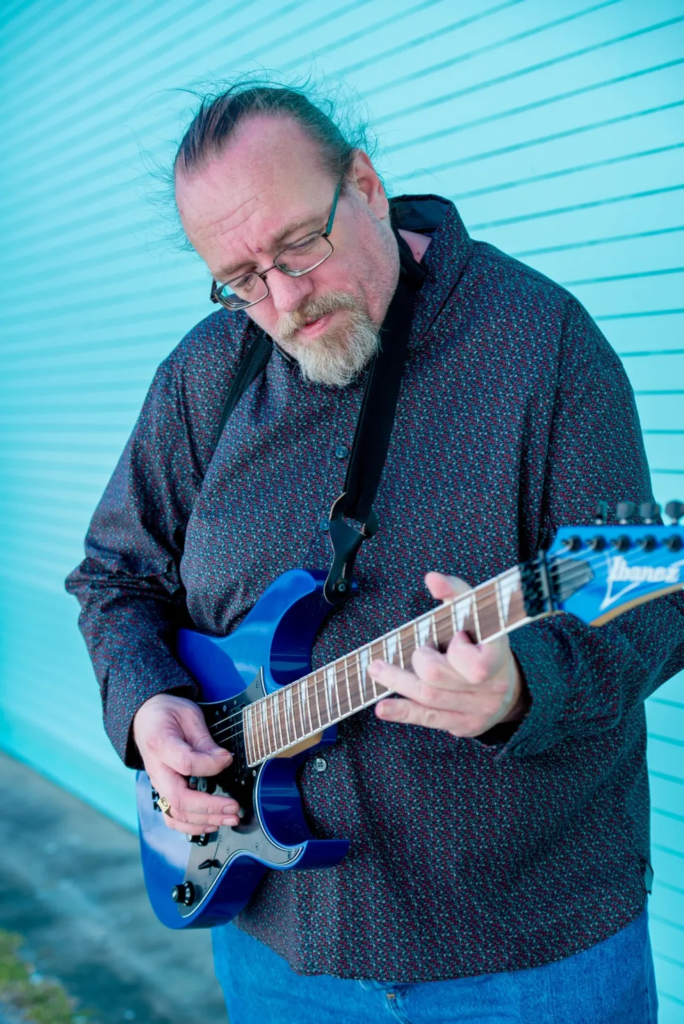 As the album goes on, all ideas and inspirations can be looked over via Kevin's website whilst listening. As ever, genre is unconfining, style and topic ever shifting.
Consider the delicacy and addictive folk-esque rhythm and melody of Coming Together, an indie-pop song that comes in second on the set-list and immediately elevates the mood of the room. The lyrics follow this up brilliantly, taking things from the unknown to the suddenly, possibly familiar and relevant – involving the listener, and connecting at just the right moment to keep them engaged.
There are fifteen tracks in total throughout Talking To Dead People, perhaps far more than just fifteen contemplations amidst that. Kevin's music is boldly creative, thought provoking, and increasingly catchy as it rains down with such unapologetic originality.
Simplicity and complexity often walk hand in hand. Haircut In Salt Lake, as an example, came from the literal thoughts of the artist whilst receiving a haircut, yet it also delves into metaphorical concepts relating to both the genetic genealogy industry and the relatable act of building self confidence.
On the surface, it's a joyful, infectious little number, but with each re-listen you notice a touch more about its depth and variety, and this is the nature of much of this album.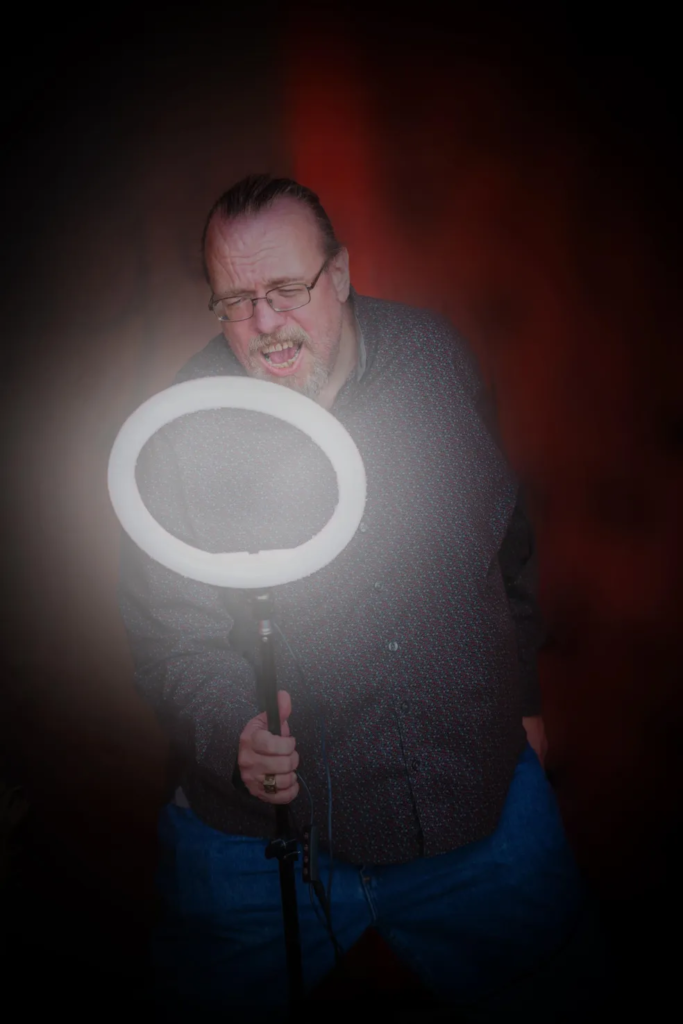 Musically the project is as versatile as can be without losing that essential identity – the voice, the writing, the mood. Hints of funk, electronic rock, electro pop and the raw edge of easy jamming all come into play, even theatrics in the form of Spoon Without A Fork, detailing the ache of negotiation. We also get some easy keys from the home-made yet accessible, rising towards rock realm Not In My Database. Another undeniably catchy song; a key strength of Kevin's unorthodox yet refreshingly interesting, captivating writing.
Musical highlights include the piano-led and rising energy, call and response and lyrical darkness of Evening At The High Table, the subsequent optimistic blossom of Comiconvention, and the stylish guitar work and spoken word contrast utilised throughout Autographed Picture Of A Robot Dog.
From here on in the album gets all the more colourful and uplifting; Salad and a Beer more than living up to the intriguing appeal of its name. Other final standouts include Shaking Thousands of Hands, and the closing colour and juxtaposed building blocks of No Love In The USA.
Borland raises the bar without fear, and refuses to lower it throughout this album; on behalf of both musicianship and conceptual exploration. It's a project worth more than a single skim through, one that gifts a little more insight and positivity with each revisit. Delve in if you dare – visit for the originality, and stay for the ride.
Check out Kevin Borland's Website or follow him on Facebook & Soundcloud.