Kathy Muir is an established and respected songwriter and musician based in the US, but hailing from Scotland's very own Edinburgh. Her latest single Like Warriors was released at the end of December, along with a wonderful video to accompany it. Here's why we think it's such a great release.
Even before you've read the background story, it's a song that almost immediately captures your heart. Incredibly stunning imagery in the opening verses, a beautifully played guitar, fantastic production that allows you to really turn it up loud and be surrounded by the music (the kind of track my in-ear Skull Candy headphones scream out for), and a gorgeously powerful yet calming voice.
The impact of the track hit more and more as it rolled along, but not for the usual reasons; there's no build up of drums or unnecessary adding of instruments – the lyrics just stretch out around you, so you're lost in the song, particularly when you listen with the video as accompaniment.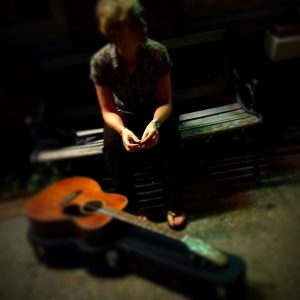 The story told is based on Muir's experiences as a child – growing up in the high rise flats of Capelaw Court, in Oxgangs, Edinburgh, throughout the 1960s to 1970s. To make the accompanying visuals for Like Warriors as powerful as possible, Muir requested that fellow Oxgangs locals contact her with their own photographs and footage of life in the area during these times, to make it more of a community project; something that people could share, and something that stood for togetherness. After an overwhelmingly positive response; the stunning video came to be.
The most striking part of it all is perhaps the sad footage of the Stoney Building of Capelaw Court being demolished, which took place sometime in the 2000's. Still, to me at least, the song represents the fact that though they may destroy the physical remnants of the past, they can't take away the wonderful memories people share.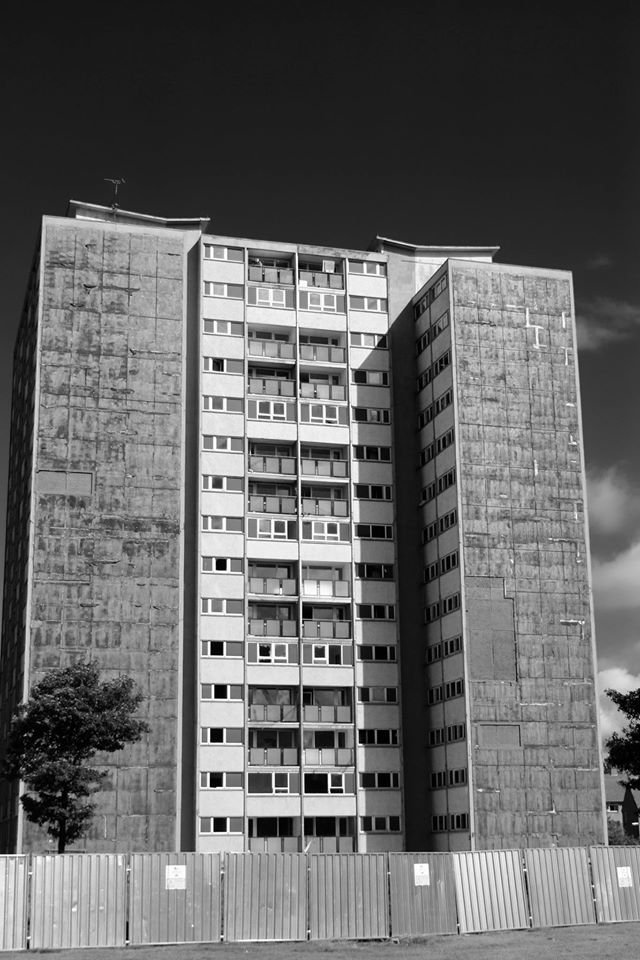 The true power of the song and video as a complete piece of art is inherently clear, even as someone who has never visited Oxgangs, I found myself soaked in my own thoughts of childhood life as I watched and listened..
"Climbing hills and scaling trees.. Hiding low while peering through the reeds.. Capturing bugs like they were beasts.. We helped each other reach horizon's eye.. It made us feel like warriors."
Brilliantly atmospheric and folk-like descriptions, yet with a soulful overall feel to the music; the style of playing, and the raspy, emotive vocals, aren't as often found in classic folk music. It's a simple combination of elements, but it creates a really refreshing dynamic.
Like Warriors really is a captivating track and video, loaded with nostalgia and emotion, and constructed with seemingly flawless musical skill. Well thought out, beautifully written, performed and created. But don't just take our word for it. See for yourself. This is the official video; Like Warriors, by Kathy Muir..
As you probably know from reading our previous articles, what strings a track together for us most of all, more often than not, is the strength of the lyrics. It's what sets those feelings of nostalgia and intrigue into motion, it's what provokes those deep thoughts that allow you to escape as you listen, and it's something you can tell is of importance to this particular songwriter – just from listening to her songs.
In reference to the Mean What You Sing article we published recently, Kathy Muir actually gave a really beautiful insight as to the true importance and effect of meaningful lyrics..
"For me personally, the intro to a song is like walking on a path that is leading you to a door. When the vocal starts, you've arrived at the door . If you like the tones, you want to unlock the door and walk in. But after that, it's really down to the lyrics. Lyrics are everything: they're what dress the room."
It's a great way of putting it, and I completely agree. In fact, on reading it, and in addition browsing through her wonderful Blog and back catalogue of music, an even clearer sense of connection seemed to appear. When you know a little more about a songwriter, you hear the words in a much more personal way, not to say that the honesty and pureness of the music wasn't apparent initially, as it categorically was, but it really adds a whole other level to the magic when you know there's a real person behind all of it.
"It is the words that truly represent our uniqueness, our personal expression, and hopefully a reaching out of hands for others to come and join the reverie." – Kathy Muir.
A truly fantastic songwriter, not a single wasted word or note, and nothing even remotely dishonest – entirely believable, relatable, with beautiful imagery; a wonderful and original story teller, with a gloriously unique and soothing voice.
You can find Kathy Muir on Facebook, Soundcloud, and Twitter. Her Website has links to the music, Believe the Impossible is another one we highly recommend – a lighter and more upbeat side to the songwriter, still soaked in imagery and creativity, and over all a lovely and uplifting track. Head Down has a quality mellow rock vibe to it, some great harmonies, and a brilliantly big beat holding it all together.
In fact, if you head over to the Music section of her site, you can listen and learn about all of Kathy's projects to date. You really won't find a bad song by Kathy Muir. Well worth taking the time out to head over and listen. A magical collection of music.