Creative sound-design of complex, immersive origins – artist and composer Kade leads with impassioned, multi-layered arrangements, throughout the deeply hypnotic new project La Fin!
Beginning with the brief yet striking piece M.O.O.N, the EP showcases a rather timeless approach to musicality. Retro rhythms and heavy bass combine for a trip-hop edge with a nostalgic, eighties warmth about it.
Soon enough we're encapsulated in the energy and marching movement of the track, encouraged to listen at volume, to escape into the moment entirely as the power rises and the overwhelming presence envelops us all the more so.
Far from confined to a single style or genre, La Fin! progresses with artistic depths that are familiar yet cleverly unpredictable. With Scares Me, suddenly there's a personal touch – an RnB-style vocal outpouring of cleanly mixed performance loaded with grit and delicacy in equal parts.
Storytelling reigns, and meanwhile these yesteryear synths rain down all around, igniting a sense of awareness and connection that reinforces the vulnerability of the lyrics in a mighty fashion.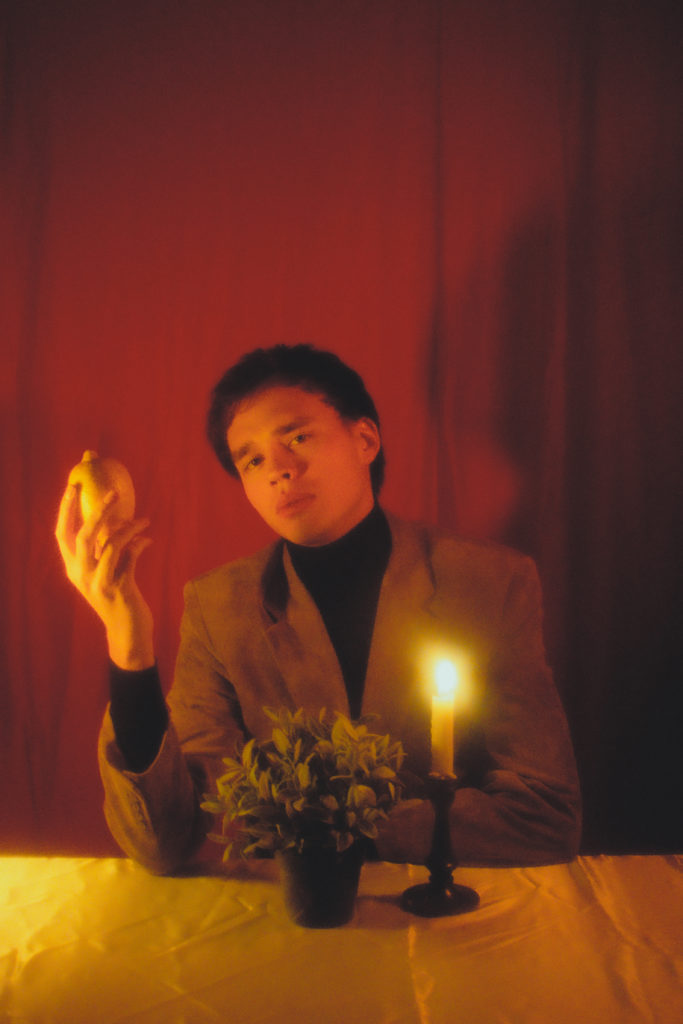 Switching gears again yet still maintaining those unmistakable threads – the vocal tone, the rhythmic choices, the faultless production of skilful embrace for that pure organic and electronic fusion – the song Reasons mellows things out for an intimate look at love and self-reflection.
The passion and details again rise up and evolve beautifully, laying bare the sheer ability and precision of Kade as both composer and performer. Well-placed for an emotional hit that lingers into the closing track.
La Fin! is the final curtain, piano-led for a gentle, acoustic vibe that shines light on a whole new side of Kade's work. Here we get the live experience, the longing of the lyrics, and a delivery that's versatile in moving with ease from lower tones and whispers to falsetto.
There's a hint of Joji to the style, the melody, the mood. The lyrics are gorgeously poetic, loaded with imagery and personal contemplations alike, and the subtle wash of distorted synths reinforces the weight of their implications to a blissful degree.
The attention to detail and the clearly purposeful nature of this project is consistently impressive. Kade offers creative integrity on every count, and though the experience is short-lived, the effects last on, and a second and third visit undoubtedly highlights further intricacies to appreciate.
Check out Kade on Twitter & Instagram.