For the many who find the noise of the world a little overwhelming sometimes, there are certain methods for sound design or ambiance creation that can and do help the listener momentarily escape their inner turmoil – music intended to calm, or to remove anxiety from the mind and the body as it plays.
Such an audio journey is not an easy thing for a creative to build, nor is it all that common to stumble upon something effective – in most cases, individual preference undoubtedly plays a part. There have been studies though, that reveal a shared sense of calm can be experienced from a certain balance of elements within a musical composition. Cleverly designed audio that fills in every gap or instance of silence, but does so with almost undetectable subtlety. That's the vague and brief science side of it. To purely listen and see what this kind of music can do for you is something else, and is of course where the real value potentially falls. To rid the mind of negative thoughts or expectations, to just turn up the speakers and let it fill the room – that's when you know if something's worth knowing about.
Julian Andre Thomas has crafted this short collection of compositions with precisely the intention of letting the listener experience something that is both outside of and within themselves. More specifically, the artist had this in mind as an accompaniment for meditation – and it is indeed perfectly suited to that sort of personal head space. Beginning with the delicate and otherworldly wave of warmth that is Aurora, the EP slowly but surely washes over you in a manner that – if you let it – completely soothes the soul. It paints over your worries and guides you through limitless space; filled with ideas and possibilities.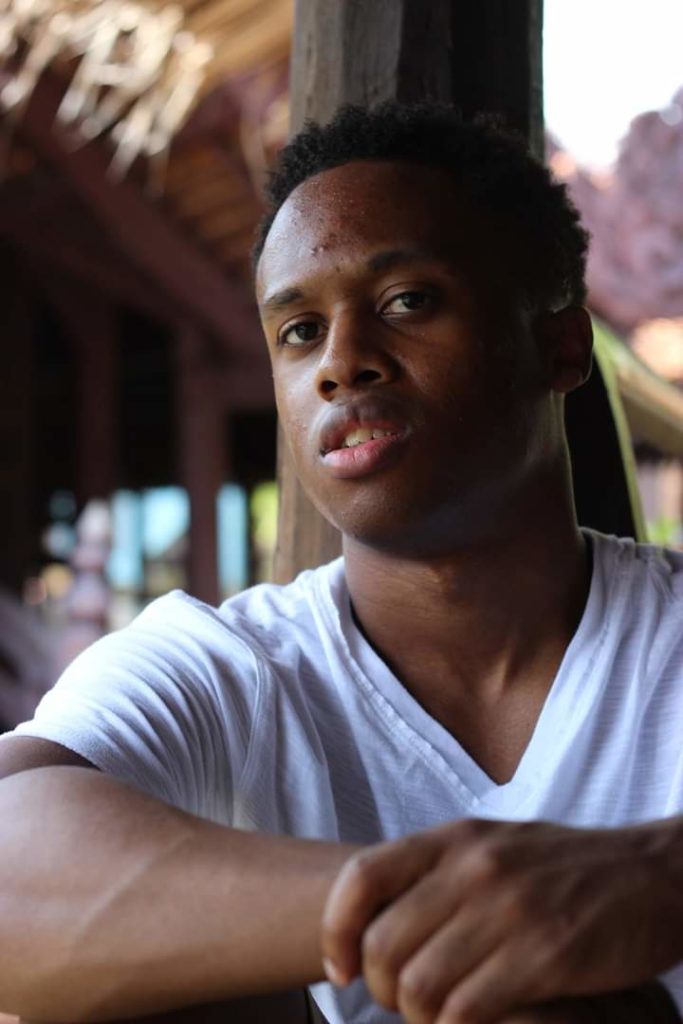 Travel follows the opener and immediately feels more intense – there's weight, a heavy bass tone in the distance, dashes of electronic energy; a sense of rising anticipation begins to grow. To appreciate the soundscape is one thing, to actually focus in on this meeting between details, this complexity, from a creative perspective, is to be in awe at how skillfully built the whole thing has been. As the piece progresses, the natural world pours through, calm returns, those waves of bliss wash over you once again. This composition is even more powerful than the opener, in my opinion. The title helps the music move you in a relevant way.
Arrival is a lighter track that offers a touch of distant melody and a similar feeling of positivity and growth. The piece appears to be forever expanding as it plays – much of this project has that sort of energy. For the audience, you're inclined to let your thoughts move with it; to leave them behind, to simply be where you are; as you are. Arrival feels notably emotional as it progresses.
Mingle emerges in a manner that keeps the mood constant but continues to add hints of creative expression. There's a folk-like feel to the intro, and something a little darker later on; something slightly haunting even. Rather than offering an excessively joyful or lift-like playlist as an aid to the meditative state, Thomas offers something much more interesting; much more honest and real.
The final piece is a composition entitled Dance – perhaps the most creatively fascinating of all. There's a fullness to this journey, numerous clearer-cut details that rise up from the silence and surround you. Snippets of human voice, organic strings, notes ascending and descending like waves – all of this feels overwhelming at first, but as you acclimatize to the experience; it soon becomes one of the most intense and beautiful of all.
It's impossible to explain the experience effectively with words as it was never intended to take that form. For those who do suffer from an anxious mind or who turn to meditation or quiet alone time as a means of escaping or coping, this project is highly recommended. Even simply for the ambient music fan – the neo-classical audiences who wish for something impersonal to accompany their day – Julian Andre Thomas has the tools and the skills required to provide that.
Download the album via iTunes or stream it on Spotify. Find & follow Julian Andre Thomas on Facebook, Twitter & Instagram or visit his Website.