The ever-creative and brilliantly unpredictable Johnny Stranger emerges this season with a project that's been brewing since front-man Peter Anthony's teen years.
Stylishly re-imagining the the Tchaikovsky masterpiece, this new take on history's infamous The Nutcracker sees the artist dive in with a full-throttle, distorted and awesomely energizing rock alternative to six well-known compositions. Don't let the idea fill your head with assumptions though, while this is everything you could hope for, it's also set to be nothing at all like you're imagining.
What works so well about this project is that it leads with the absolute precision and changing energy of the original work. The journey is as it was, from moments of quiet contemplation to high-octane, fast-paced and multi-coloured vibrancy. Exercising superb musicianship at every turn, Sugar Plum Fairies kicks things off with a likable twist, yet Marche is undoubtedly where the show really starts to get explosive; and awesomely impressive.
There's a hint of Queen to this collection, classic solos meet with an array of other instruments – retro keys, live drums – and meanwhile, the progression is fantastic, sweeping the audience away entirely on the raw artistry and expression of the whole thing. And at the same time, most listeners are likely to know these works in some way or another, so there's a strange layer of familiarity running throughout; which welcomes, comforts, and keeps you intrigued.
Mirlitons follows on and backs up the dynamic of quiet to organised chaos with incredible skill – a personal favourite, somehow managing to perfectly balance the powerful embrace of rock with the joyful uncertainty and togetherness of Christmas.
Coffee (Arabian Dance) takes things down a peg or two, leading with a marching drum, plenty of space, and a melancholic undertone that adds a level of intensity to the collection.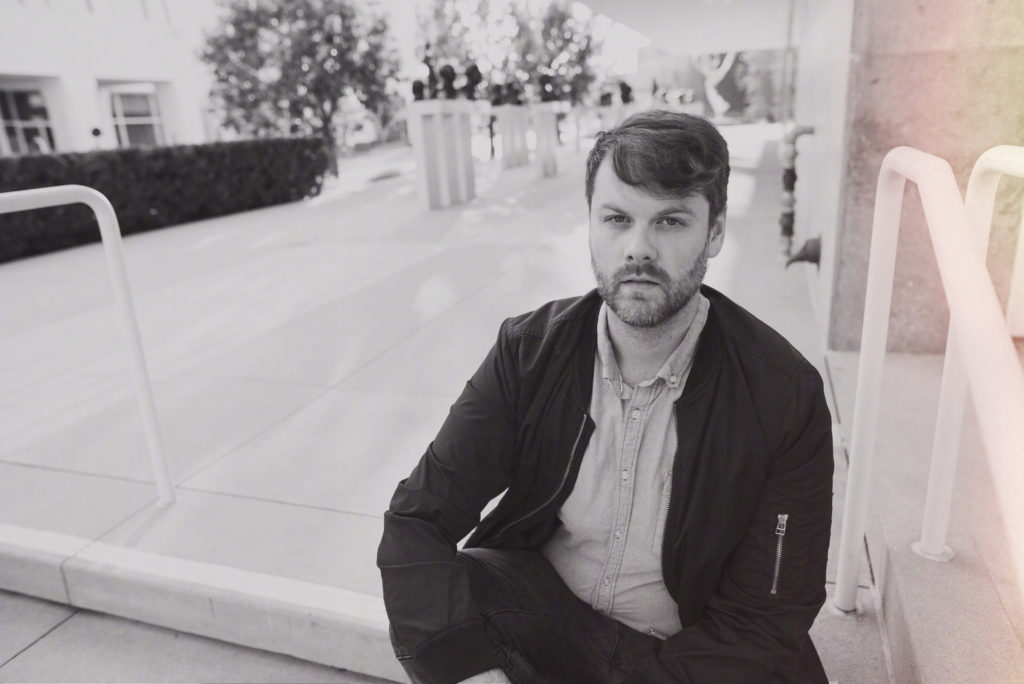 It has to be said, that while many musicians may dream of crafting a project such as this, few will see it through, and fewer still will have the ability to do it with such prowess and passion combined. Destiny had this planned for Johnny Stranger, and it couldn't have come at a better time.
Utilizing contrast in a masterful fashion, Waltz Of The Flowers breaks through the darkness and weaves around listeners a warm and optimistic soundscape, which feels so retro in tone that it reminds me of the early Disney days. The build up is phenomenal, and with the drop bringing perhaps one of music's most recognisable melodic outpourings, the entire seven-minute epic is simply stunning. The brightness, skill and grit that Johnny Stranger brings to proceedings is impeccable, and this piece proves it time and time again. Close to impossible not to smile, or to reach for the volume and max the experience out. A sensational take on a classic, with immensely refreshing impact.
Russe Trepak finishes things up with an equally magnificent outpouring of fast-fingered riffs and absolute orchestral unity. Another unmissable classic reignited thanks to the creative vision of Johnny Stranger. A brilliant choice for the finale, finishing with a bang and leaving an unsettling silence that effectively prompts you to head back to the start and witness it all over again.
Tradition and contemporary creative freedom intertwine beautifully for this release, giving your Christmas season a mighty boost. Remember the name – 2020 is likely to be a big year for Johnny Stranger.
EP Out Now. Find & follow Johnny Stranger on Facebook, Twitter & Instagram or visit their Website.