Introducing a mighty album of anthems and conceptual intrigue alike, John Consalvo leads with intention and unwavering passion throughout this brilliantly bold yet intricately considerate search for redemption.
Bursting into life with the grit and heavy rhythms of We're Here, Into The Apocalypse takes its storyline to literal plains and out-rightly declares the end of the world as our protagonist is consumed at the centre of the action. Confidence and boldness kick things off, but sure enough the project is far from predictable.
Troubles Of The World immediately elevates things to a more rock anthem plain, complete with catchy melodies and an inescapable groove. Fast-paced lyrics captivate, a songwriter with plenty to say, stories to tell and refreshing ways to tell them.
Somebody Tell Me softens the mood, lays bare an intimate song-writing style with a folk-country warmth as our leader explores the role of the self, the feel of this new existence, amidst guitar bends and kisses of reverb. The search for depth, for more than can be seen, resounds and feels decidedly poignant. Much of this album in fact seems immensely relevant to our current time, rather than something set far off in the future.
Matter is a stylishly dark and again anthem-like track with a certain grit and attitude that quickly appeal. A little Kings of Leon-like – their original, earlier work. Then we get a touch of metal in the form of a heavy and raspy, lower-toned and imagery-laden Before the Beast (She Throws Down).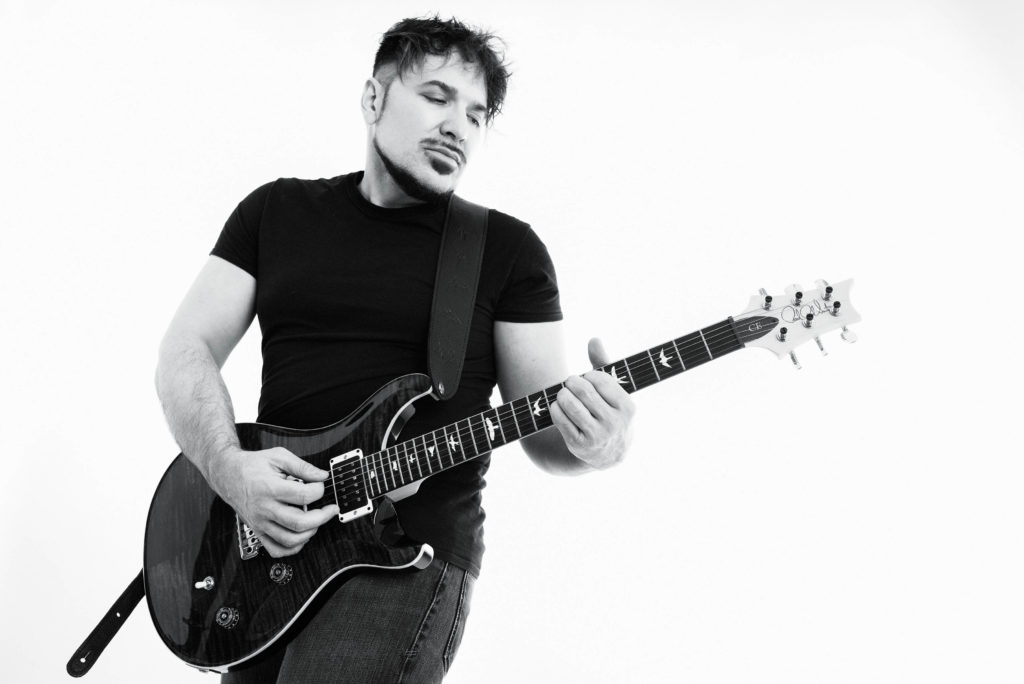 Arrangement is crucial with any album, and Into The Apocalypse has it mastered. Consider Lucaidees at the mid-section, or Humbling Myself, reflective and quiet again, intriguing yet hopeful in melody and chord progression. We're shown the skills of the musician, as well as the writer, and all of it is stylistically humble yet impressive – in keeping with the needs of the art, not overly showy or unnecessary (far from it).
Prog-rock power kicks in for tracks like Homestead, another which, not surprinsgly now, proves easily recognisable after a single listen. Consalvo is a songwriter extraordinaire, and this album underlines it time and time again.
Open the Sea is a definitive highlight and indeed a stand alone single. The creative structure is powerful, the identity of the sound rings loud and clear but never at the cost of great and immersive music.
Consalvo manages to strike a fine balance between unmistakable character and absolute engagement musically and performance-wise. The album connects for its concept, melody, intensity and lightness alike, and whether you consider the themes or not in any instance, the music promises an easy hour of escapism that's second to none.
From folk softness to hard-rock and blues, Americana rhythms and singer-songwriter expression, Into The Apocalypse, Pt. A: Divided & Conquered is an ideal playlist for the times we're sharing. Loaded with heartache, uncertainty, poetry, depth and just enough fragments of possibility to keep optimism lingering. Well worth delving into.
Produced by Tyler Mays and Irongrove Studios. Grab the album here. Check out John Consalvo on Facebook & Instagram.