Funky, fast and furious, this throwback to The Streets and Ian Dury does a neat job of skewering social media's pitfalls and pressures and the tropes that hide just beneath their surface.
Publick's persona is every bit the 'white van man' of the UK – hiding behind the 'bloke-ish' vocal is a sharp wit that targets first the selfie brigade's popularity contest, then the gym bunny's battle to achieve physical perfection, and finally – the über-woke, bleeding-heart liberal: 'Jessica gets offended / On everyone's behalf'.
The lyrics are (subjectively) coarse and funny, and designed to be provocative – this is more like Squeeze's 'Up the Junction' than 'Slap and Tickle'. But 40K Followers is very much of its time, and that time is right now.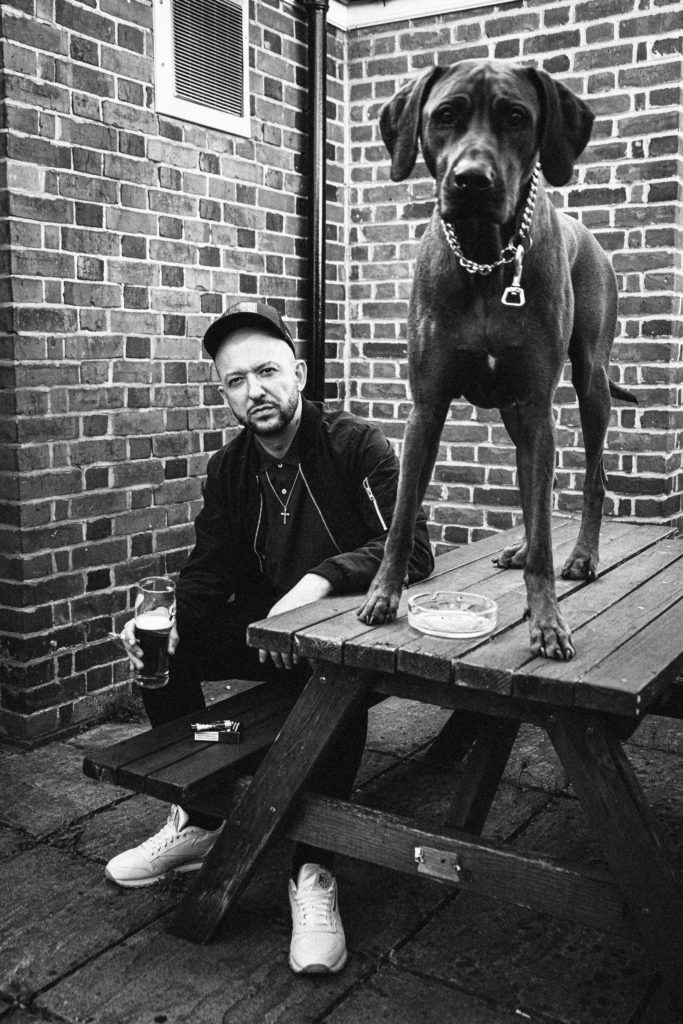 The chorus features a lad's choir; a gang vocal that demands we join in with the mob mentality. The very title of the song highlights that we are sheep, with a matching mentality – and concerned with appearances for their own sake.
It's all fine, though not if we are being lectured – but that's definitely not what is going on here. This is being set up as a peer-to-peer commentary, and the Publick character at least half recognises himself amongst the commentary. This avoids it sounding critical, patronising or judgemental, and this, in its turn, means that the focus remains satirical, sharp, and a lot of fun: 'Her likes are going up and up / As her knickers are coming down'.
All very clever, but what about the music? Well, it's actually a banger, as Joe Publick would no doubt say! It's extremely accomplished – full of 90s nostalgia, joie de vivre, a terrific sing-along melody in the chorus and tasty, funky keyboard chops layered on top. It snakes into your headspace and stays there, probably mooning you as it arrives.
Find & follow Joe Publick on his Website, Facebook & Insta.