Blissful chill-hop vibes of the lo-fi study realm that has taken off in recent years, blended with some conceptual yet mellow-paced raps that tip their hat to the subtly confident classics from a simpler decade – Jezeb sets the mood with ease throughout this aptly titled album Train Of Thought, and it's a beautiful place to escape into for a while.
The album starts up with a few looping vocal parts that quickly invite a sense of calm and peacefulness. Simple yet satisfying, immersive production meets with the humble tone of Jezeb's voice, and slowly but surely we're introduced to stories and poetic observations from the world around the artist.
Temple is an early highlight, blending poetic vagueness and metaphor with personal declarations and the very fact that much of this is an uninhibited stream of consciousness. I'm reminded of the mellow offerings from acts like ASM (A State Of Mind) and other underground legends who write and create from the heart, with a natural flowing artistry; rather than simply being set on grabbing attention with quirks or volume or shock factor.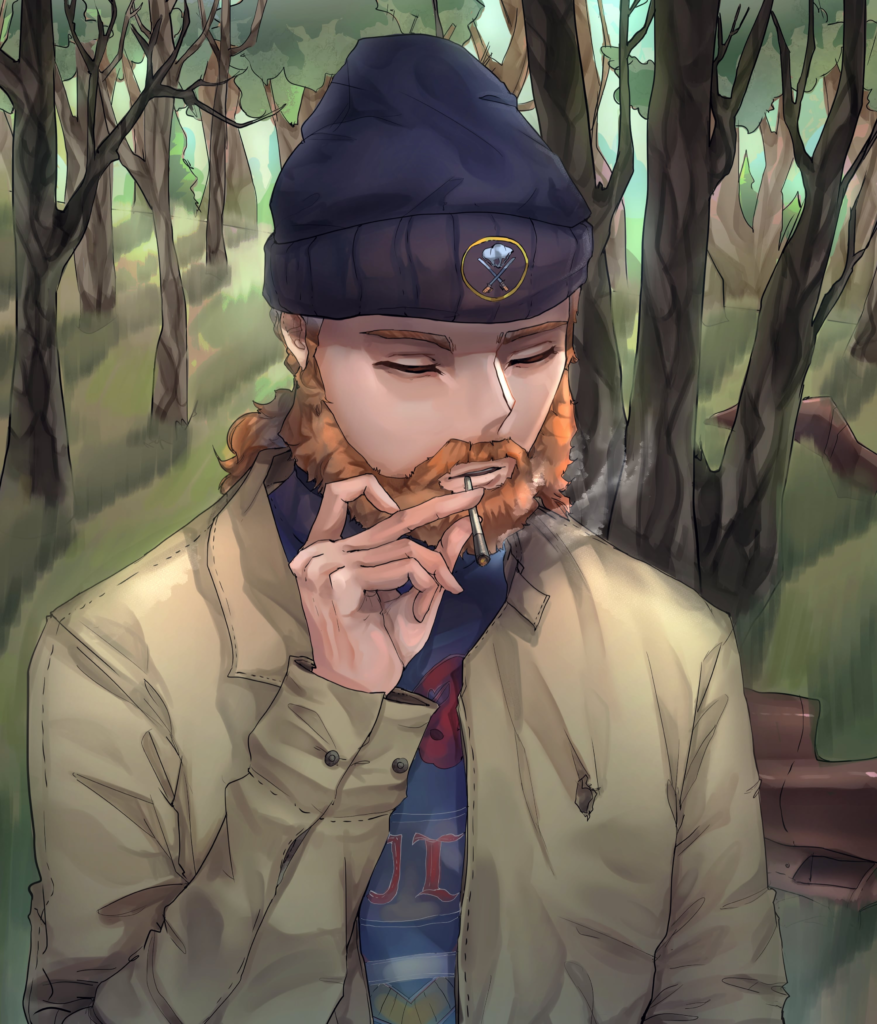 Train Of Thought in full represents this approach consistently, and at the same time – the musicality is beautiful. Out The Mold as an example, features a wind-led riff that takes you somewhere far from your current moment – out into the natural world, to clear your mind and consider the thoughts presented by Jezeb. Meep Meep follows as a short yet similarly joyful musical pathway through depth of consideration.
See It All lifts the pace a little, drives with ambition and belief, positive energy and an awakening sense of brightness. Operation Infinity follows and brings us down to mellow and reflective, mildly melancholic and unsure territories. The contrast is subtle as ever, but striking when you're committed to the playlist in full. The vocal features add a welcomed dynamic yet still keep the mood and writing on an ideal level – some of the most memorable lyrics come through right about here.
Jezeboi is a definite highlight, poetically thoughtful and provocative of deeper thinking in the listener. Meanwhile the soundscape is as hypnotic as ever, a little more intense for its use of contrast between the subtle siren and the lower tones. Crutch afterwards holds attention equally well, a personal outpouring that allows further connection with the artist at work.
The album's title-track takes sound-play and sampling to another level to encapsulate the underlying concept of the project. Jezeb's contemplative nature shines brightly but in a light, laid-back kind of way.
These are the vibes we need all the more so during times of uncertainty – blissfully crafted tracks, simple vocal hooks and verses that offer depth and originality; in a non-intrusive, strangely polite and quietly confident manner.
An easy must as a go-to playlist for either the background to your day or a more intensive, eye-opening listen for those looking to find their center of stillness and possibility.
Check out Jezeb on Twitter & Instagram or stream the album on YouTube.