Jayne's Gray's high energy and high creativity fuse infectiously on this single March to the Guillotine. At just over the four minute mark, the track utilises every second – Gray presents an ever-changing ambiance, complete with an evolving mood, various layers of detail, and a number of unexpected drops; both to newer heights and to calmer, more spacious levels.
Beginning with a slightly tribal, atmospheric few seconds, the upcoming weight and intensity is pre-warned. The UK grime vocal that drives the lyrical side of things is toyed with in among the soundscape, another instrument for the taking, as Gray starts to unfold her creative freedom in a fresh and unpredictable way. The sound of now runs deep throughout this but the track itself oozes so much in the way of character and passion. There are certain moments that highlight a fusion of influences, cultures even, and the further you get into it, the more recognisable it makes sure to become.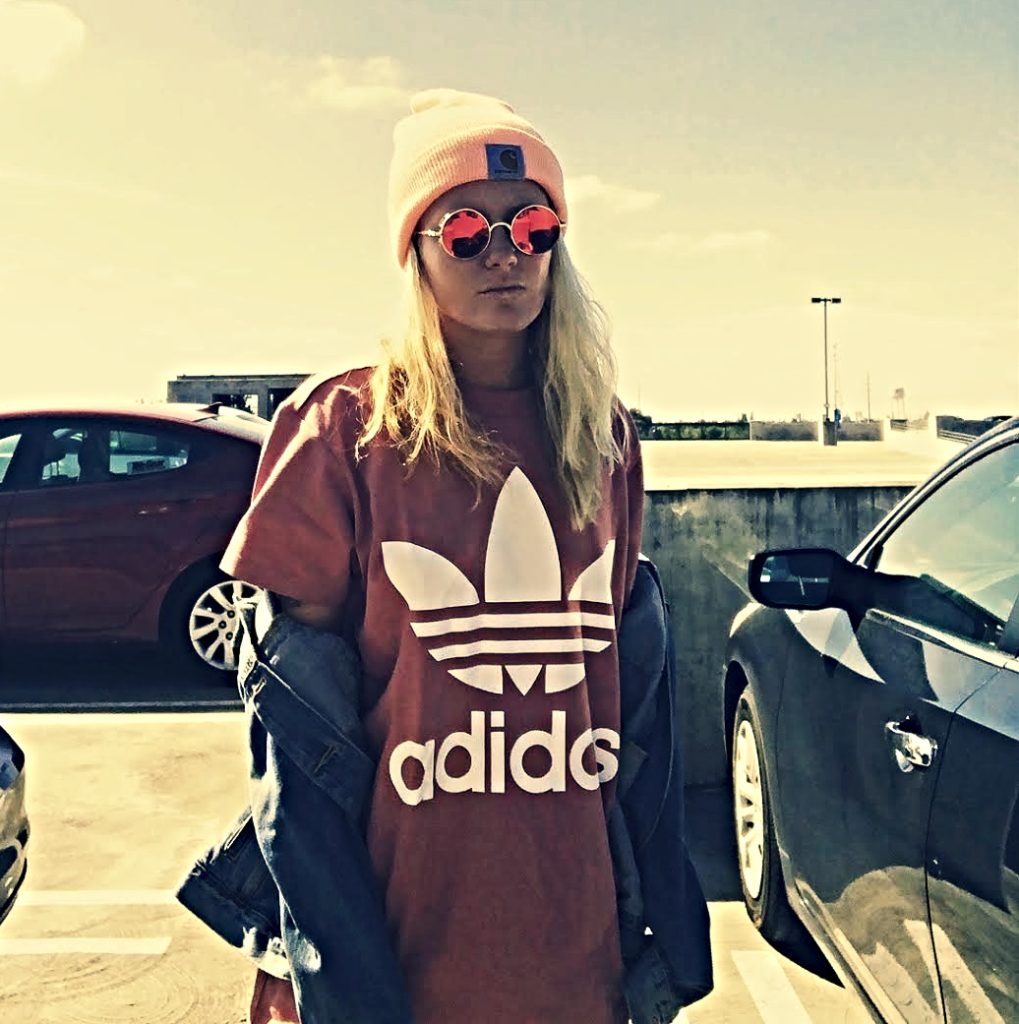 You only need to hear this once to know those opening, slightly haunting tones as the beginning of the march. Later on, thick and heavy bass lines and an energizing display of vibrancy set in stone the potential for the track to fill dance floors in the early hours. At the same time, the changes are so unusually vast, often feeling as if there are five or six different remixes pouring through within this single experience – there's just as likely to be the perfect after-party vibe at hand, if that's the moment you need enhancing.
As a producer it can be hard to separate yourself from the masses these days – as an artist in general, even. Jayne Gray doesn't entertain that notion though. From the offset she builds an audience experience in a manner that's consistently attention grabbing and entertaining – easy to escape into, easy to turn up loud and let overwhelm the room with volume and freedom from the stresses of every day life. The distorted dub vibes that bounce through are equally as powerful as the human touch presented in the vocals, and indeed in the concept of the track itself. Everything about it somehow screams freshness, even in today's ever-growing world of music. There's originality here and that's hugely valuable, as well as this being, simply put, a totally memorable smash hit for the coming months.
Download the music via Google Play or stream it on Spotify. Find & follow Jayne Gray on Facebook & Instagram. Visit her Website for more info.
https://soundcloud.com/jaynegray/jayne-gray-march-to-the-guillotine