Freshly released from their infectious and emotive new EP Broken Past, SUMMER marks a boldly nostalgic dive back into hard-rock and pop-punk, with a fresh twist of character emerging in the lyrical depths and the clear identity of the leading voice.
Featuring soaring guitars and fast-paced, high-octane drum work and unity on all levels, SUMMER feels like an explosive rock anthem from a simpler time, yet also drives with a distinct sense of purpose and style that's unique to Jamming With The Devil.
These almost System of a Down-esque piercing vocals drone through with intensity and passion. Then there's the latter half chaos of guitar solo and relentless drums, as the band devote their energy and presence to the moment. All in all, a fine introduction to both the band and this six-track project.
Emotion is a key element of the new EP, and contrast reinforces that well. Consider the haunting delicacy and subsequent weight and power of Smile In Sadness, an alt-metal opener that's as chaotic and fierce as it is intentional and addictively riff-led.
The guitar sound in particular injects a looping instance of melody that's unmistakable throughout the roar and fullness of later. Songwriting stands tall even amidst the outright scream of the sound – rock and roll at its core, heavy metal and deeply human sentiments on the outside.
This sort of juxtaposition continues to prove a trait of the band, such as the balancing of melody and metal severity within 7 Years in Making, the stop and start nature and story-telling of Prison, and the tuneful yet unstable evolution and production of Broken Past. The quality is always executed well thanks to the unmistakable vocals of our front man, who meanders between extraordinary weight and reflective softness with striking precision.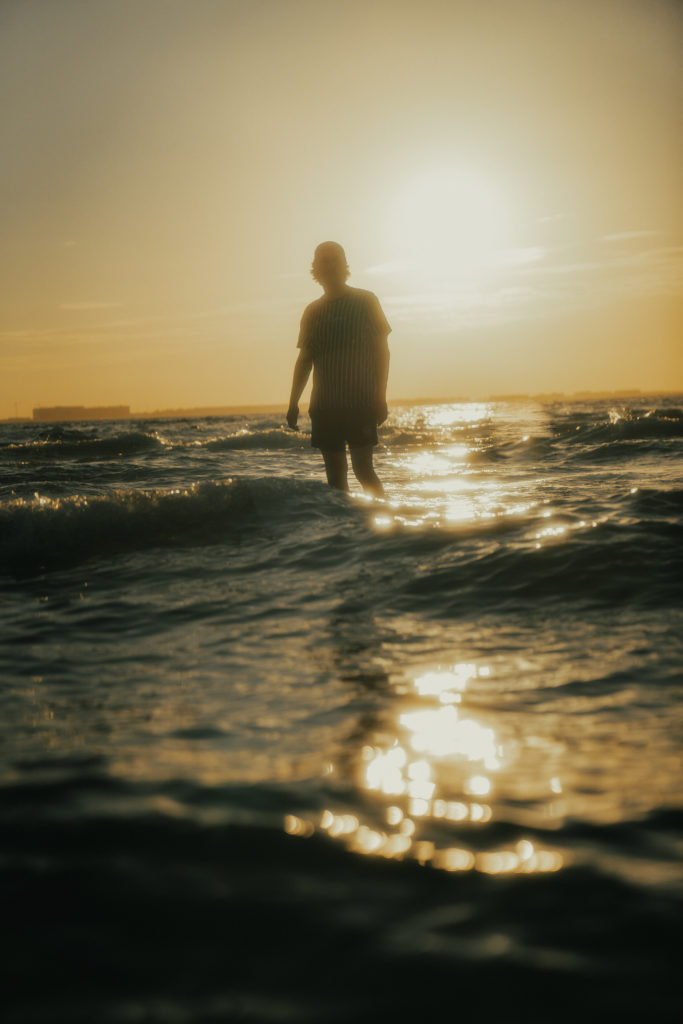 Not too often has heavy metal managed to really hit with unsettling impact in recent years, but something about the performance here, and indeed the mix, offers a notably disconcerting edge of fear and rightful lostness, as the band pour their everything into these structured yet volatile journeys.
Hints of pop-punk add a certain lightness whenever there is overwhelming darkness prior. Summer as a breakaway single is a fine example of that, and a strong choice as perhaps the most mainstream part of the project. It's an easily recognisable song once it's crossed your path.
Afterwards, the acoustic softness and intimacy of Please Stay shines light on a whole new side to the band – the tone unmistakable still, yet the genre and style completely left of the expected. The change works beautifully, the band deliver with faultless commitment and longing, and as such, the track finishes the EP with an intriguing and appealing twist of expressive honesty and vulnerability.
Really well-crafted, in short – a project that's as interesting and unique as it is heavy and simultaneously heartfelt and profoundly moving.
Check out Jamming With The Devil on Facebook, TikTok & Instagram.