Stylish bass and retro synths meet with an LMFAO-style vocal and story-line throughout an anthem-ready What's New, from Isaac2X.
The collaborative single brings in Djflo24 and JaZ for a confident yet minimalist presentation of concept, light-hearted and quirky – indicative of an artist with a meandering, eclectic interest in music and hip hop.
Elsewhere in the Isaac2X catalogue, creativity continues to run free – as does that minimalist approach. The voice guides the way, a simple love for the good times, with confidence and character at the forefront. Ran Through with KennyG furthers the similar sound of heavy bass and rhythmic vocals.
KennyG also comes back to help light-up a classic hip hop realm for Real One – more haunting in production, faster-paced vocally.
With each new release, the Isaac2X voice seems more recognisable – at just 18 it's impressive how naturally the rapper has found his style.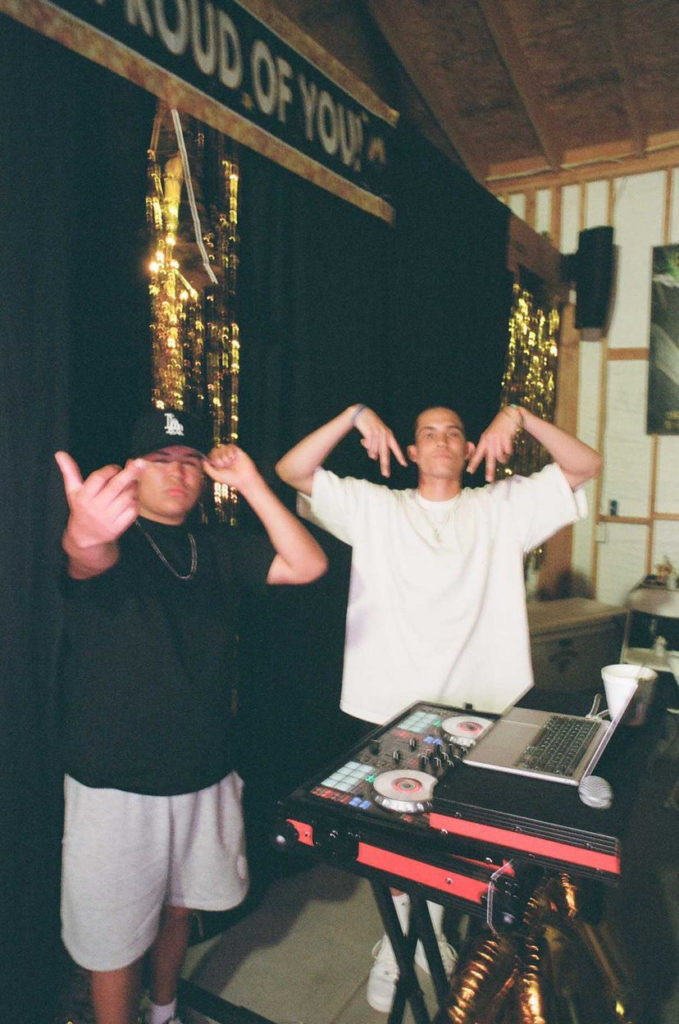 Other highlights from an eclectic collection include the smooth groove and colourful sound-design of Pitch In On A Party (2X Mix). With a soulful hook and a lighter, summer-ready dance vibe, this one stands out with ease, and features a more good-vibes, nostalgic Will-style vocal brightness from Isaac2X. A definite favourite.
I'll Prove It resorts back to the vocal anthem-style rhythm, spoken-word yet quietly bold, only this time the production is a little more dancehall-kissed in colour and groove.
Then there's the siren and volume of Bailamos, with a tribal bounce that again keeps things stripped-back and simple so the voices – Isaac2X and KennyG – can lead the way.
Fusing a talent on the mic with a carefree connection to the music, Isaac2X continues to raise the bar within his genre.
Check out Isaac2X on YouTube, Twitter & Instagram.